We brought this beautiful Lentil and Spinach dish to Karen's pot luck dinner last night!
Posted on November 12, 2016 by Mike No comments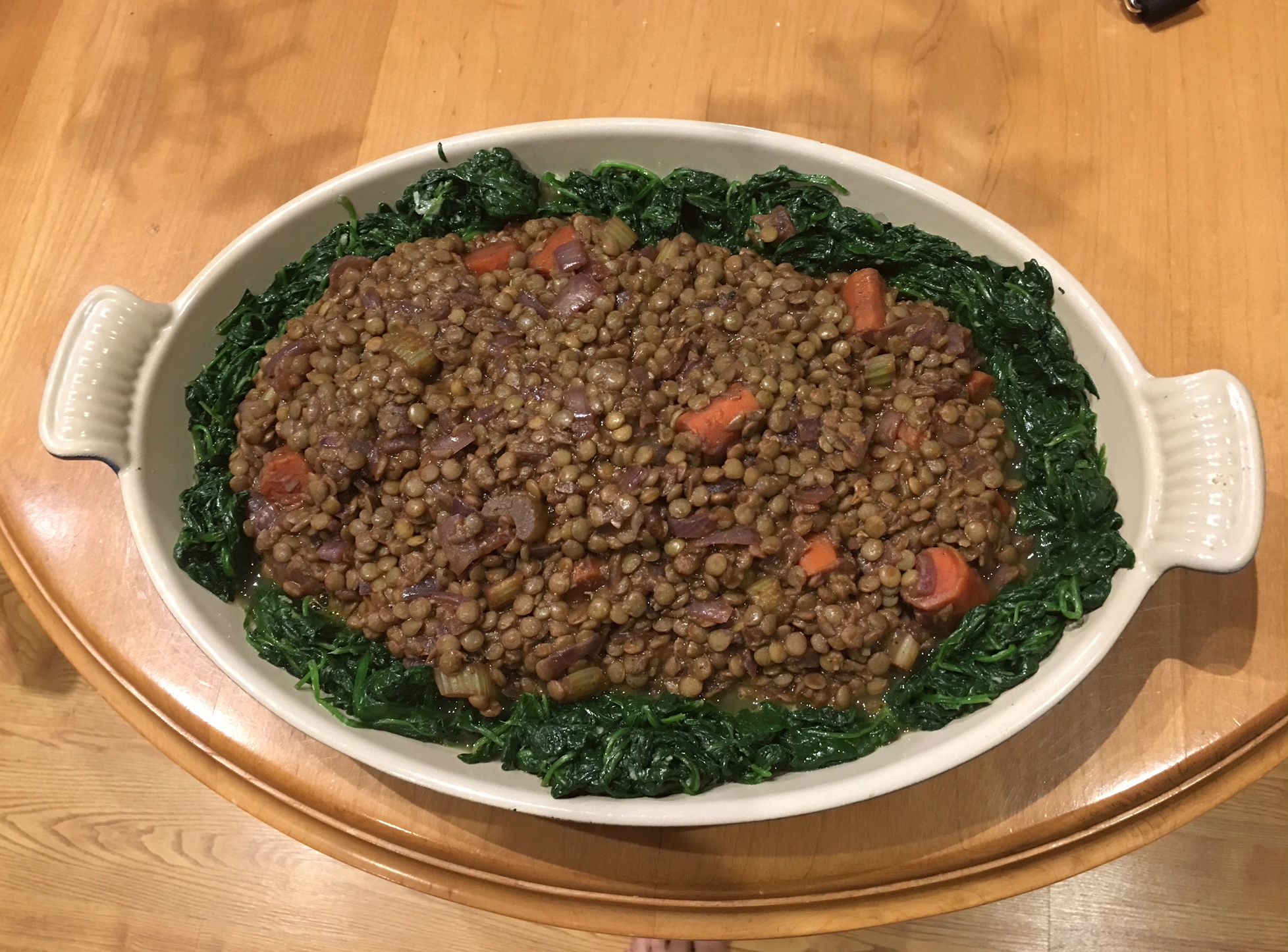 What to bring to a pot luck when good cooks are involved is always a tough question.  After fretting, we decided to go vegetarian and tried a new dish – Green Lentils with Wine-Glazed Vegetables, adapted from Deborah Madison's, Vegetarian Cooking for Everyone.
It was a big hit, though (as usual) I made wayyyyy too much!  
Happy Cooking!
– Mike