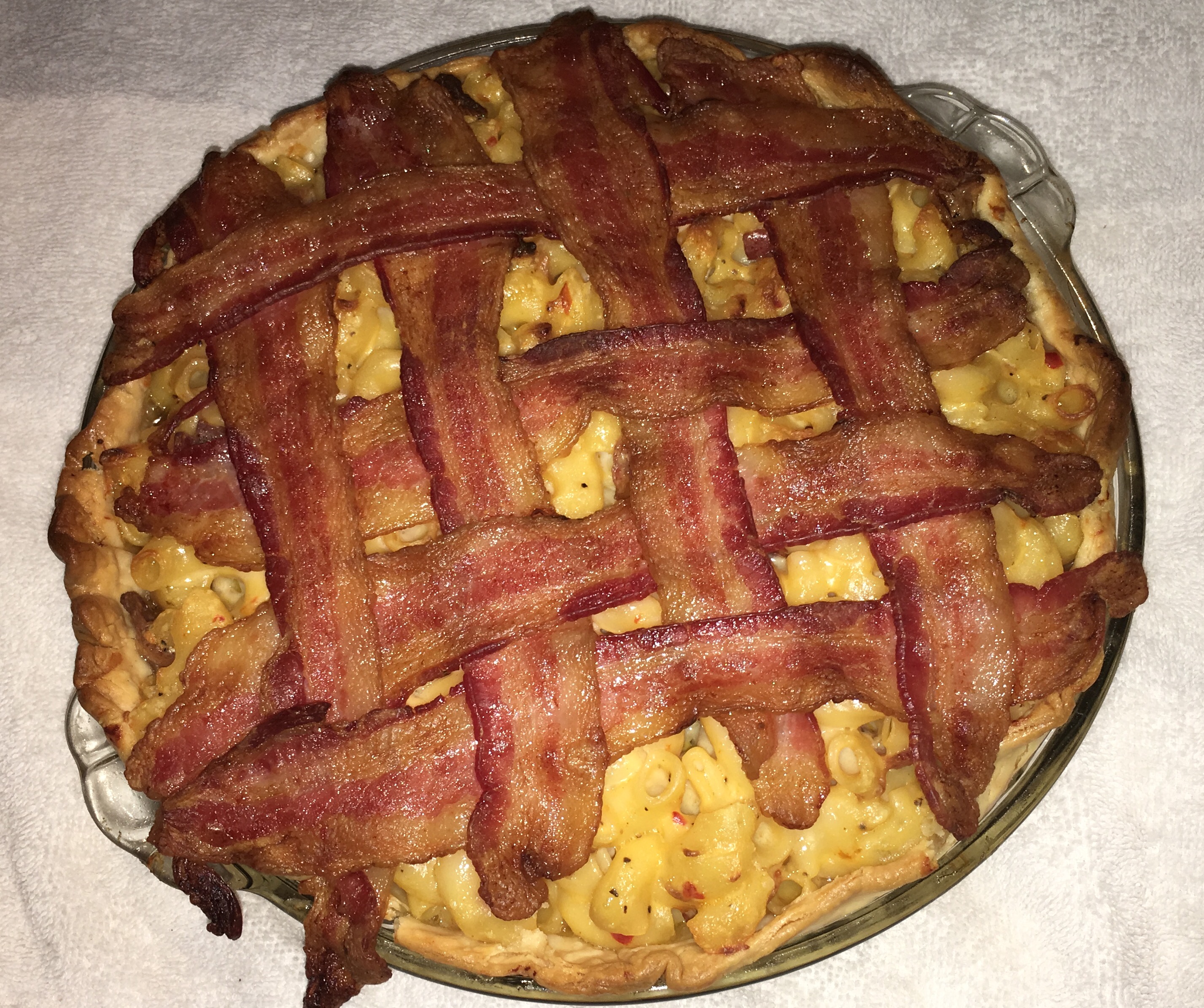 On the afternoon of Christmas Eve, my good friend Carolyn sent me one of those recipe videos – the ones that show you how to make something in less than a minute – featuring a bacon and macaroni and cheese pie.  Well, I had to bring something to a friend's house for dinner that night, so I picked up some bacon at the market and started making it.
Here is the video that Carolyn sent.
I changed the recipe up a little bit.  As I was in a hurry, I just used the Pillsbury boxed pie crust.  It's a good alternative to Martha Stewart's recipe.  I also used my own Mac and Cheese recipe, but I added bacon.  I used one pound of bacon:  8 strips for the lattice top and the rest chopped up, cooked, and mixed in with the mac and cheese.
So basically, the recipe is,
Make 1/2 batch of Mac and Cheese. (Don't bake it)
Chop up and cook all but 8 strips of 1 pound bacon.  Drain and set aside.
Mix bacon and mac and cheese together
Take a pie crust, lay in pie plate, and bake crust for 10 minutes at 425
Take the crust out of the oven, and spoon in mac and cheese mixture.
Lattice weave the bacon on top.
Bake at 425 (non convection) for 20 minutes, until bacon is done.