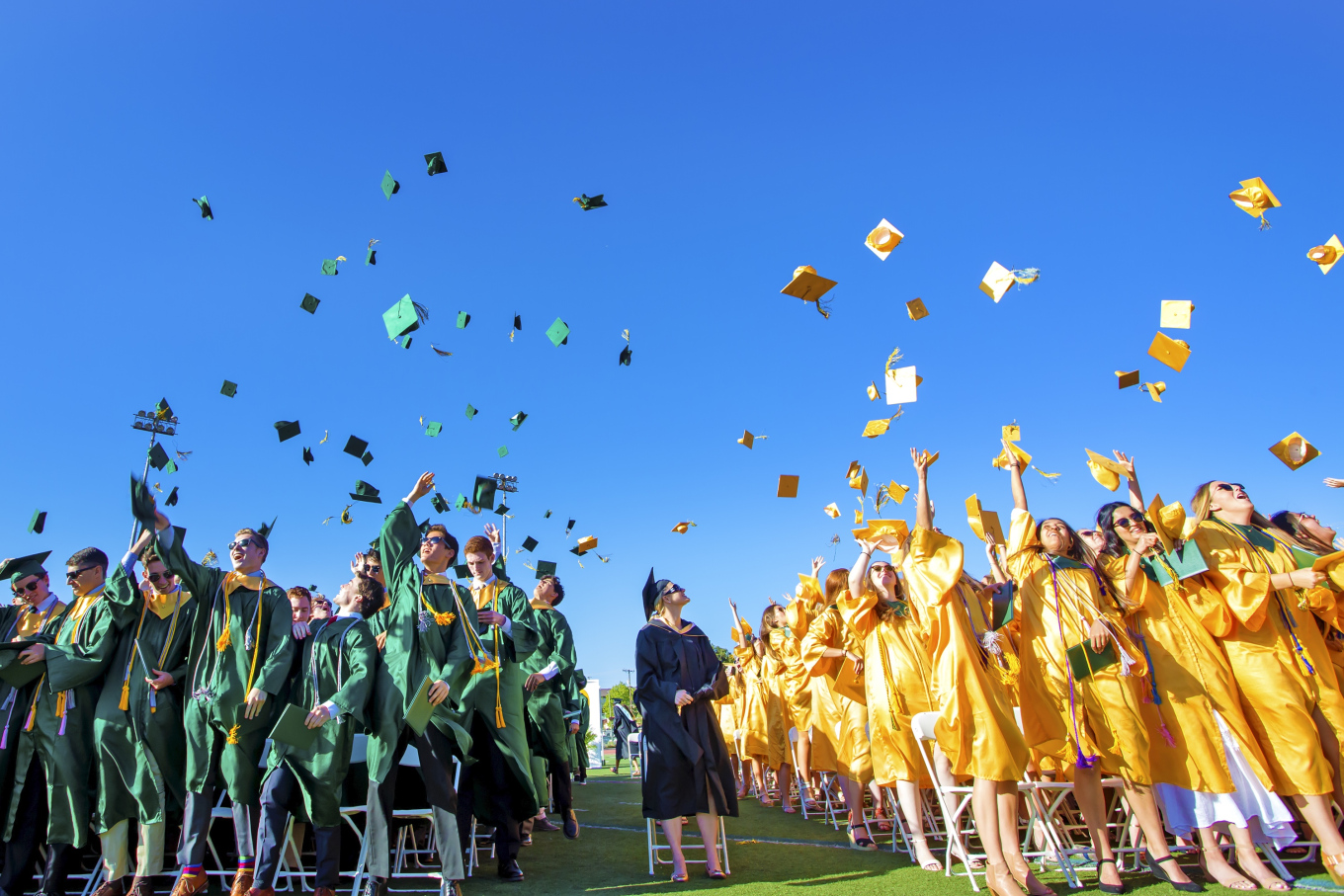 "I haven't been bored once. Not one bit." That's what my 17-year-old high school junior son Dawson told Jill and me after two weeks of isolation. I believe him. He has been training for this scenario for years. He certainly likes the outdoors. He's OK with hiking, enjoys playing golf (he breaks 100 and has the famous line, "Golf is more fun when you don't suck."), is happy to seek out the perfect hamburger joint (that's a quest we are on together – #1 so far? The Apple Pan in West LA), and likes going to movies. But without question, he is happiest when he is home. He loves meals in our home and would rather eat what he calls the "RQ" food (restaurant quality) that I make than go out to any restaurant. But his true passion, and a giant reason for him loving being at home, is that our home is his base for online gaming with his friends.
Online gaming creates a world where friends can hang out together, laugh together, and compete together, without ever leaving the home. It's like a Zoom with a view. He uses a computer that he saved for and built himself. He and his friends strategize, practice, then compete against teams that could be from South Pasadena or South Korea. He and his friends can all watch a movie together, talking and laughing together as they are watching. He has outstanding, smart, and funny friends who care about each other, but outside of school, they rarely see each other in the real world. So really, in his world, not much is different as we shelter at home.
Of course, school is different, but so far for Dawson, that's not a bad thing. In his pre-COVID-19 school days, he would leave the house around 7:20 and get home around 5:00. By the time he got home, he had done most of his homework, so let's call it a 10-hour day. Now, between some online classes and getting the work done, he still sees his teachers, but his day is only about five or six hours long. He thinks that's WAY more efficient! So for him, so far so good. In fact, for Dawson, in a weird way that I'm not quite comfortable with, it may be better.
But it's not the same for everybody. I had the opportunity to Zoom for an hour with five seniors from Mira Costa High School. I feel for our senior students right now. Everything they have been looking forward to – senioritis, prom, and graduation, is now at risk. I wanted to hear directly from them, so I set up the Zoom call and spent an hour with these five students. It was well worth my time.
We went all kinds of places in the conversation, but perhaps the most poignant point I heard was them lamenting the loss of the seemingly mundane parts of high school. One of the seniors said, "I think it's interesting that one of the things you don't realize you miss about school is the random people you see in the hallways. Walking between 1st and 2nd period … I would never Zoom call them up, even though I value seeing them every day. I'm FaceTiming my friends, but it's not the same. I think we're all now realizing that the minutes and hours we spend at school, both in and out of class, are such a big part of our social life, even though we might not have thought about it that way before." Our society should listen to high school students more than we do. Brené Brown, who gave us an outstanding TED talk and a spectacular Netflix show, has thought about this. "I get so busy sometimes chasing the extraordinary that I don't pay attention to the ordinary moments. The moments that, if taken away, I would miss more than anything." These students, and I think all of us, are beginning to appreciate the ordinary moments more than ever. "Yeah, everyone was happy to leave because it sounded awesome," said one of the students, "and now everyone's like . . . we just wish we were back."
Senioritis is real. None of these students are slackers, but they at least liked the idea of senioritis. I bored these students (nothing like being trapped in a Zoom meeting with the Superintendent!) with one of my senioritis stories, where my physics teacher read aloud, with gusto, to my entire class a letter he had drafted about my lackluster performance in his class, written to the college admissions department at the college where I had been accepted and planned to attend, advising them that they had made a terrible mistake. I improved my performance and the letter did not go out. Though I did not find the draft letter to be not even mildly funny at the time, my classmates thought it was hilarious. (My classmates were right.) I had been enjoying my senioritis, but it was short-lived. These seniors are missing out on even the opportunity, and for many it would have been the first time in their lives where they could give themselves permission to do maybe just a little bit less than they are supposed to do.
As for these students' distance learning experiences, it was clear that it all depends on the teacher. They were so appreciative of the teachers who are successfully teaching and connecting. Several commented that their government teacher is their main connecting force. He is holding classes on Zoom, expecting students to turn in work, and providing students with feedback. For these students, it creates a part of the day with purpose and connection. Even so, they lamented that they felt cheated by our new isolation. One of the students said, "I feel like my time in my government class was cut short. He's one of the great teachers." The students pointed to other their teachers who are working to provide similar opportunities. For some of them, most of their teachers are providing content and structure that successfully engages them. For one student, it was just one teacher. I have every reason to believe that this is a function of our quick transition. We will get better.
Two weeks into distance learning, our principals are working to develop ways to ensure that they know enough about what each teacher is doing so that several things can happen.
We want to show appreciation for the teachers who are killing it. These teachers are already successfully connecting and teaching, trying new methods, failing, and then trying again.
We want to see what is working best, and make sure we share those techniques, strategies, and technology uses with all of our teachers.
We want to see which teachers needs assistance and find ways to support them. This is a new world, and not everyone was ready for it. There's a hilarious song that teacher Michael Bruening sings about wishing he'd paid more attention to the technology professional development and all of the frustrations that come with figuring out how to teach in a brand new way. Necessity can also be the mother of motivation.
And we need to provide time for our teachers to learn on their own and to learn through collaboration. As Michael Bruening sings,
"You gave me two days to adjust
to move everything online
Did you think I'd crumble?
Did you think I'd lay down and die?
Oh no not I,
I will survive . . ."
The paltry two days he mentions for professional development are two more days than we gave our teachers in MBUSD. I sent out an email last week saying that from now on, we will be building one half day each week into the school day for our teachers to learn and collaborate. I should have done that earlier, but I'm learning through all of this too.
I'll end this entry by sharing a few final nice thoughts from our seniors. We spend a lot of time worrying about, talking about, and trying to address the massive amount of social and emotional stress our seniors face. I wrote a blog entry about some of our efforts back in 2017. Well it seems our students are certainly feeling a little less stress in this new world.
One of the students said, "I feel way less stressed out. And I'm in a better mood. I've slept so much – more than I ever have."
Another said, "Every day I would have an hour, maybe, of time when I wasn't doing anything and could just relax. But now that number's jumped to 8 hours a day of doing whatever I want. That's nice."
And another, "Before this happened I was REALLY busy. I was about to quit my job. I couldn't work out, I couldn't really do anything. Now I'm picking up shifts again , I have the time to go work out, I actually have free time."
At the end of the conversation, I said I hoped I could check back in with them (I loved our hour together!), and I promised them that if we miss out on holding graduation on June 11, the planned date, we will have a graduation ceremony. I don't know when it will be. It could be in August or December. But we will hold it, and when we do, it will be the most wonderful socially non-distant gathering and celebration I can possibly imagine.
I can't wait.
This was originally posted on www.drmatthews.com.