I started working on a spicy cranberry sauce back in 2010, and I really like this recipe that is an amalgamation of many ideas. It's a hit on Thanksgiving and great with leftovers, and it just takes a little time. It's not that spicy, and it tames with time. I hope you like it!
Ingredients
14.50
oz
Can, Whole Berry Cranberry Sauce
1
Apple, peeled and diced
1
Green Pepper, Cored, and Diced
2
diced jalapeños (2 peppers)
1
lime, juiced and zested
Prep Time30 mins
Cook Time2 hrs 30 mins
Total Time3 hrs
Directions
1
Mix it all together in a saucepan over medium heat.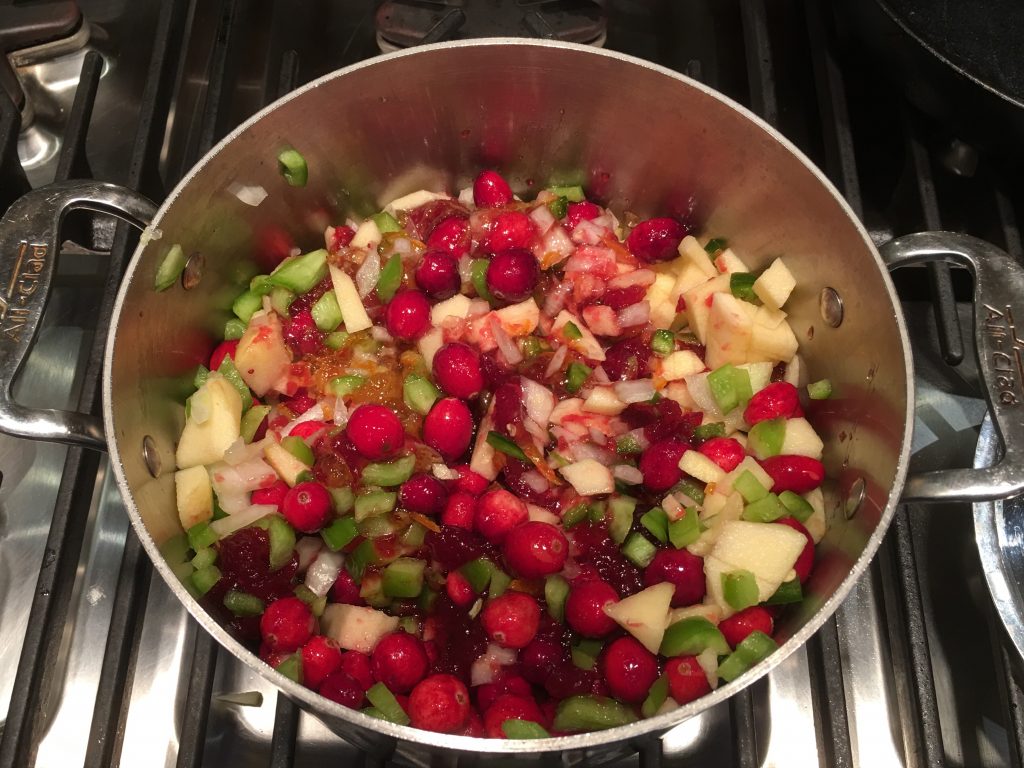 2
Cook for for two to three hours, until the consistency starts to feel a little thick and the cranberries have cracked open. 120 Minutes
Refrigerate overnight and you are set!