I love going to The Faded Rose restaurant in Little Rock, Arkansas and eating their Shrimp and Grits! The fry a grit cake, which is really good, but more work than I'm willing to do without a deep fryer. I find that just good old cheesy grits is a nice base for this meal. And then it's just shrimp and veggies, with a little cajun flavor, making a simple but wonderful dish.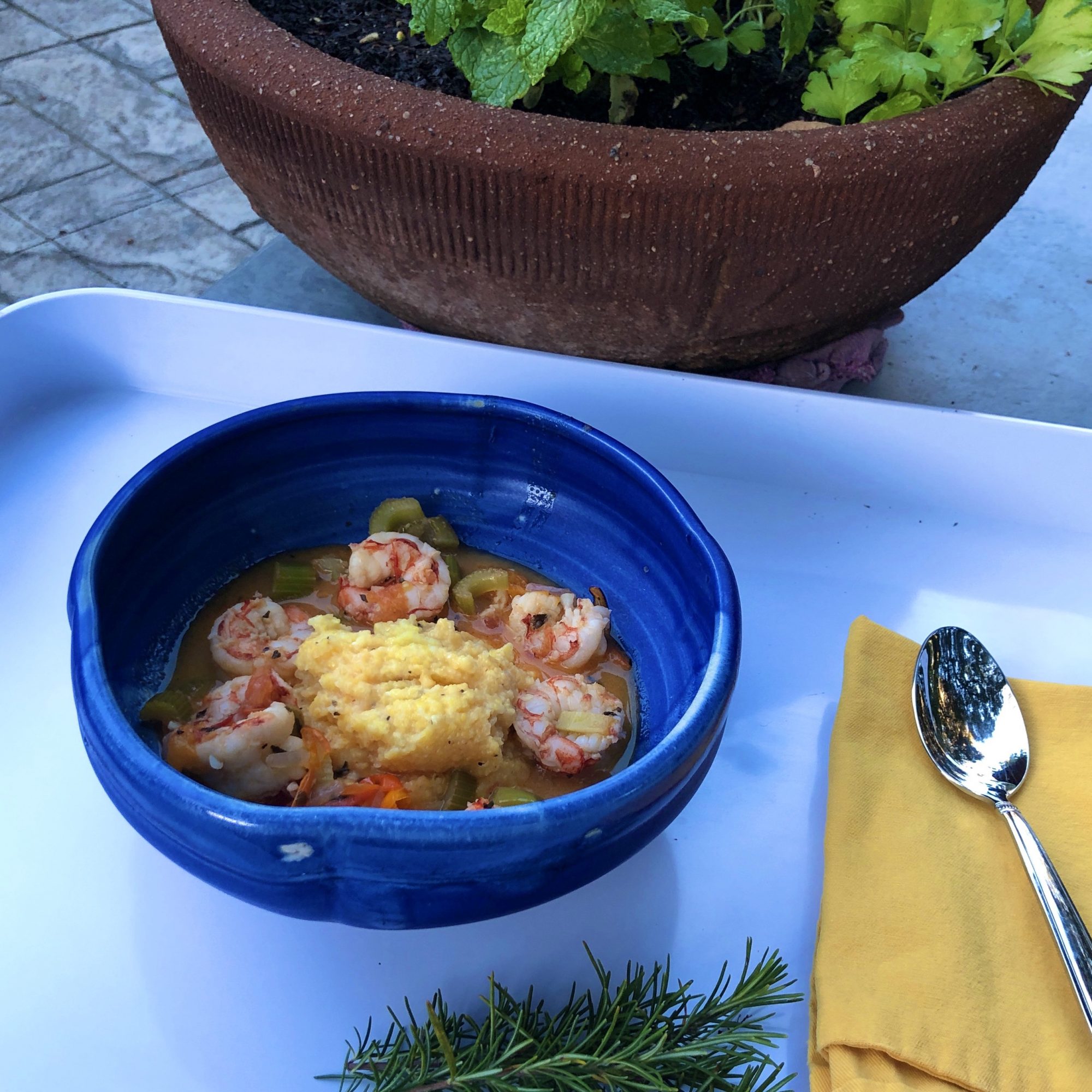 Ingredients
1
cup
Grits - Stone Ground or Instant. Stone ground is of course better!
Once again, Bob's Red Mill is my favorite grits brand.
1
lb
Raw Shrimp, peeled and deveined, salmon, and/or andouille sausage
1
Green Pepper, cleaned and chopped
6
Garlic Cloves, chopped
If you love garlic, double it!
2
cups
Broth, Chicken or Vegetable
14.50
oz
Diced Tomatoes, full can
Prep Time30 mins
Cook Time45 mins
Total Time1 hr 15 mins
Directions
1
Take 1 cup of stone ground grits and put it in 3 cups of boiling water (or whatever the directions say). After it thickens, add 1 tsp kosher salt, 1 tsp pepper, 1 tsp chili garlic sauce, and 1 cup of sharp cheddar. Cover and set aside.
Or . . . if you have leftover cheese grits , reheat those babies and you're set!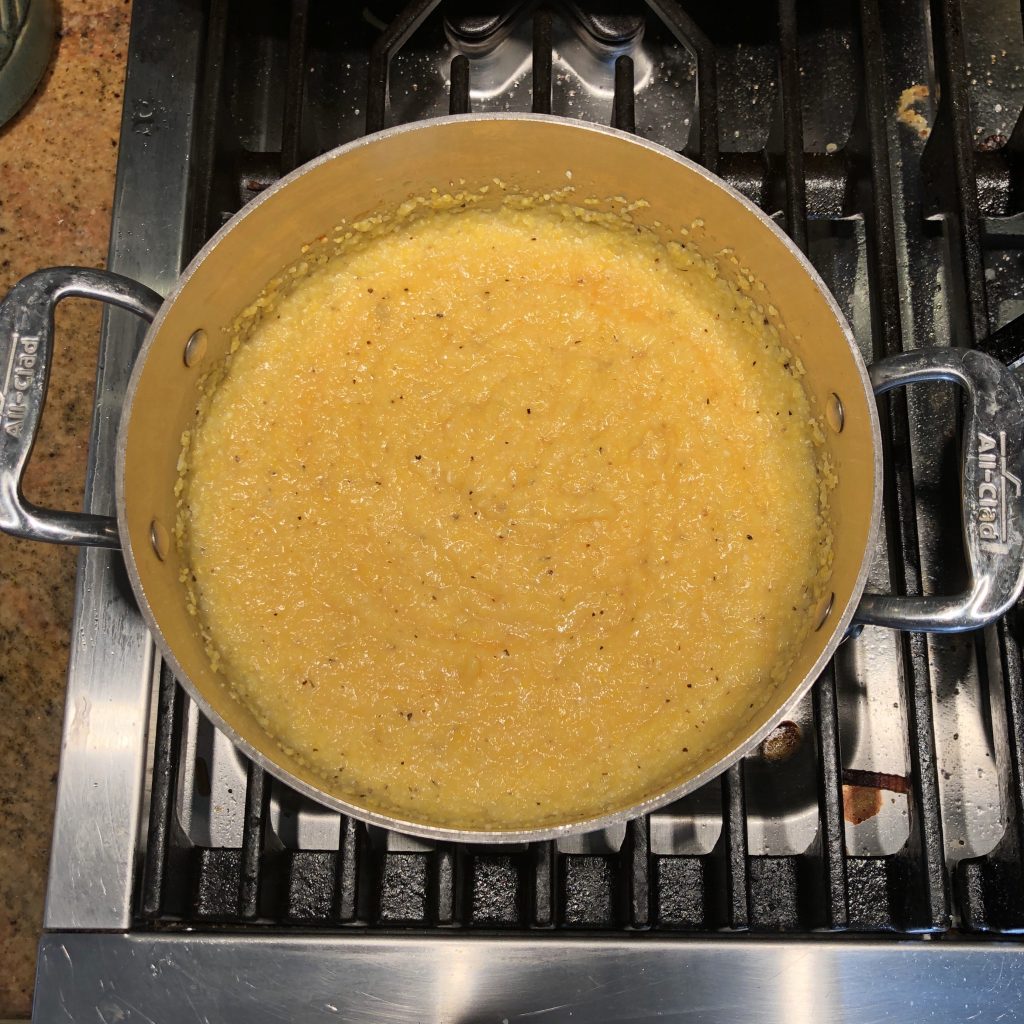 2
If you're going to use sausage, shrimp, and/or salmon (blacken it if you like it spicy!), cook it first and set aside. Again, it's a great dish for leftovers, so if you have something you love that fits, this will work.
3
Heat skillet, add butter, and sauté Holy Trinity with Garlic: (6- 12 cloves depending on your taste. I did 12!) Add Basil as well.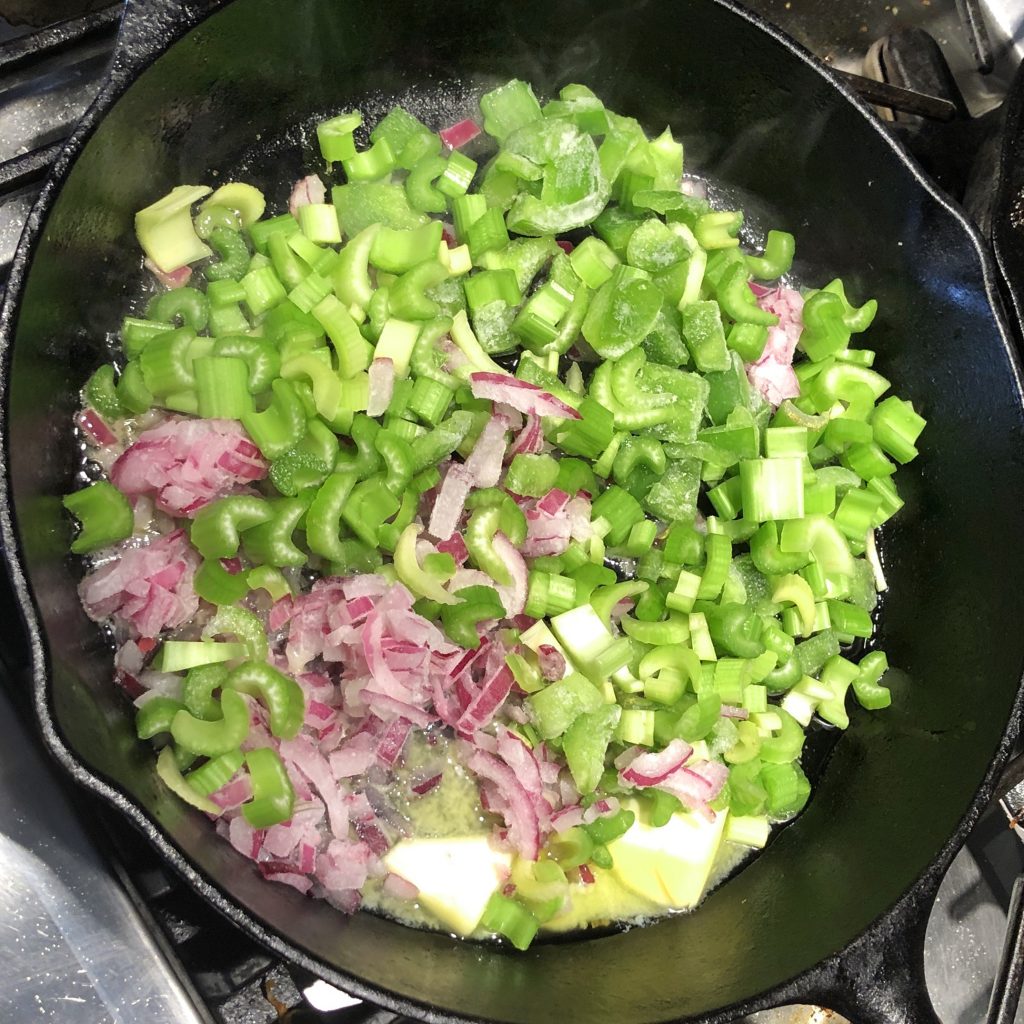 4
Add tomatoes, broth, seasonings, heat and leave on simmer to reduce. (In this picture I used fresh cherry tomatoes. Jill's tomato plants were overflowing so, what the heck! My friend Pete taught me about cooking sauce with fresh cherry tomatoes - cook them until they split, then they're ready!)
Note: If you want to add some heat here, I love Tabasco in this one. The spicy vinegar taste works very well with this dish.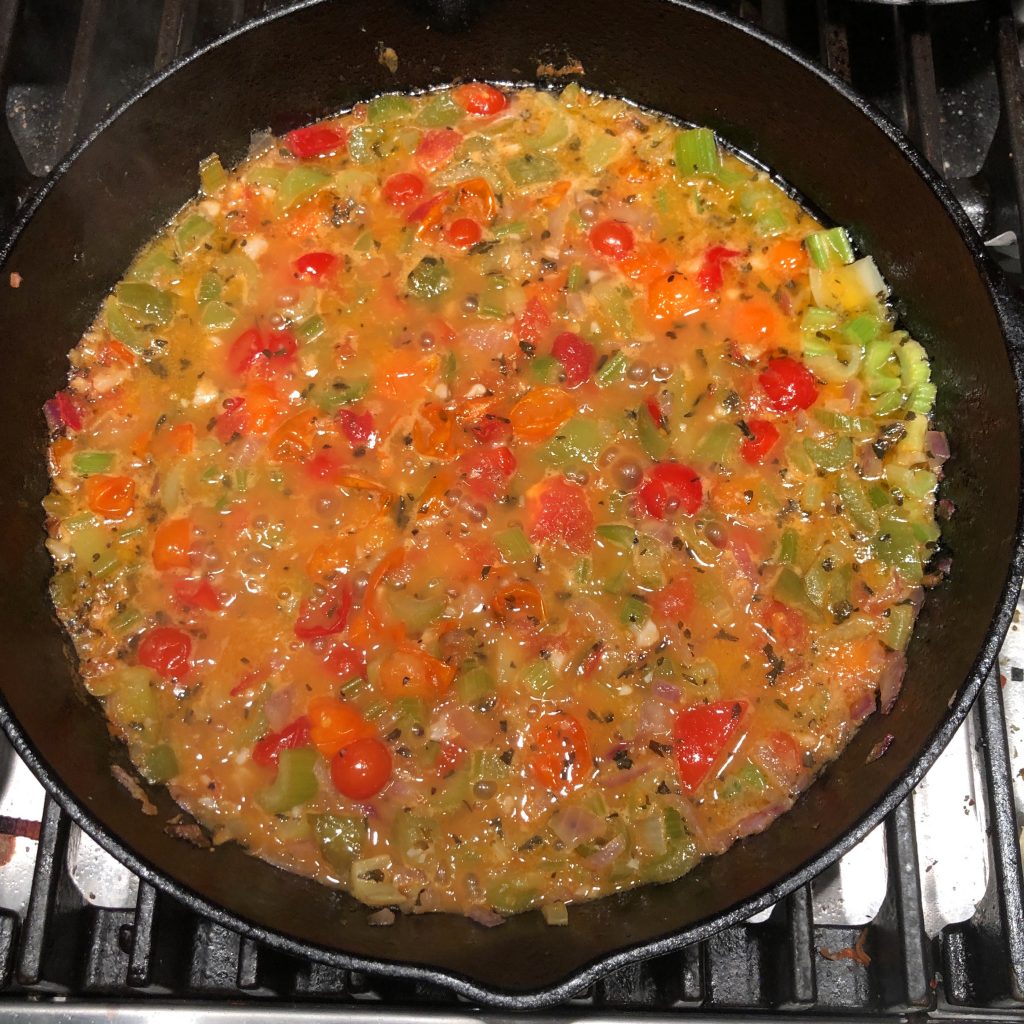 5
Add shrimp, salmon, sausages, or your leftovers to the sauce.
6
Place grits in the center of a bowl. Ladle shrimp and sauce goodness around the grits and serve.