Growing up in the South, you didn't ask for grits at a breakfast restaurant. They just came with the bacon and eggs. They are a cheap and filling food, and have just been part of southern menus for a long time. I do not crave grits. But cheese grits, that's a different story. My mom always made cheese grits. They're way better than just grits, far beyond ordinary, and deserving of a special place at the table.
Using non-instant grits is critical. If you are an oatmeal fan, then you should not be a fan of instant oatmeal. Instant oatmeal is a bunch of nothing. Steel cut or the whole grain oatmeal, the stuff that takes at least 10 minutes to cook, is the way to go. Same thing with grits. Get yourself some good stone ground grits (my favorite brand is Bob's Red Mill), and you are ready to go. We serve this for dinners, pot lucks, and it's even a staple on our Thanksgiving table.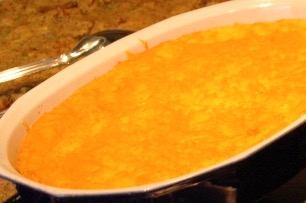 Ingredients
1.50
cups
Stone Ground Grits*
We love Bob's Red Mill brand for all of our grains. See amount note in the directions. You want the right amount of grits to mix into six cups of water.
6
cups
Boiling Water with 1 tsp salt
You can use a vegetable or chicken stock if you want more flavor.
4
cups
Sharp Cheddar Cheese, grated
1
tbsp
Chili Garlic Sauce (Optional)
Prep Time30 mins
Cook Time1 hr
Total Time1 hr 30 mins
Directions
1
Cook the grits in boiling water until they reach a consistency where they won't run off your plate and turn off heat.
Note: different grits have different measurements. Choose the right amount of grits to cook in 6 cups of water. Use some Common Core math skills here!
2
Add butter, and stir in until it is melted and blended.
3
Beat eggs in a small bowl, then spoon in some of the hot grits into the eggs and mix together (this keeps the eggs from cooking into scrambled eggs). Add back to grits and stir.
4
Mix in all but one cup of the shredded cheese.
5
Stir in salt, pepper, and if you want some spice (and you should!), the chili-garlic Sauce or your favorite hot sauce.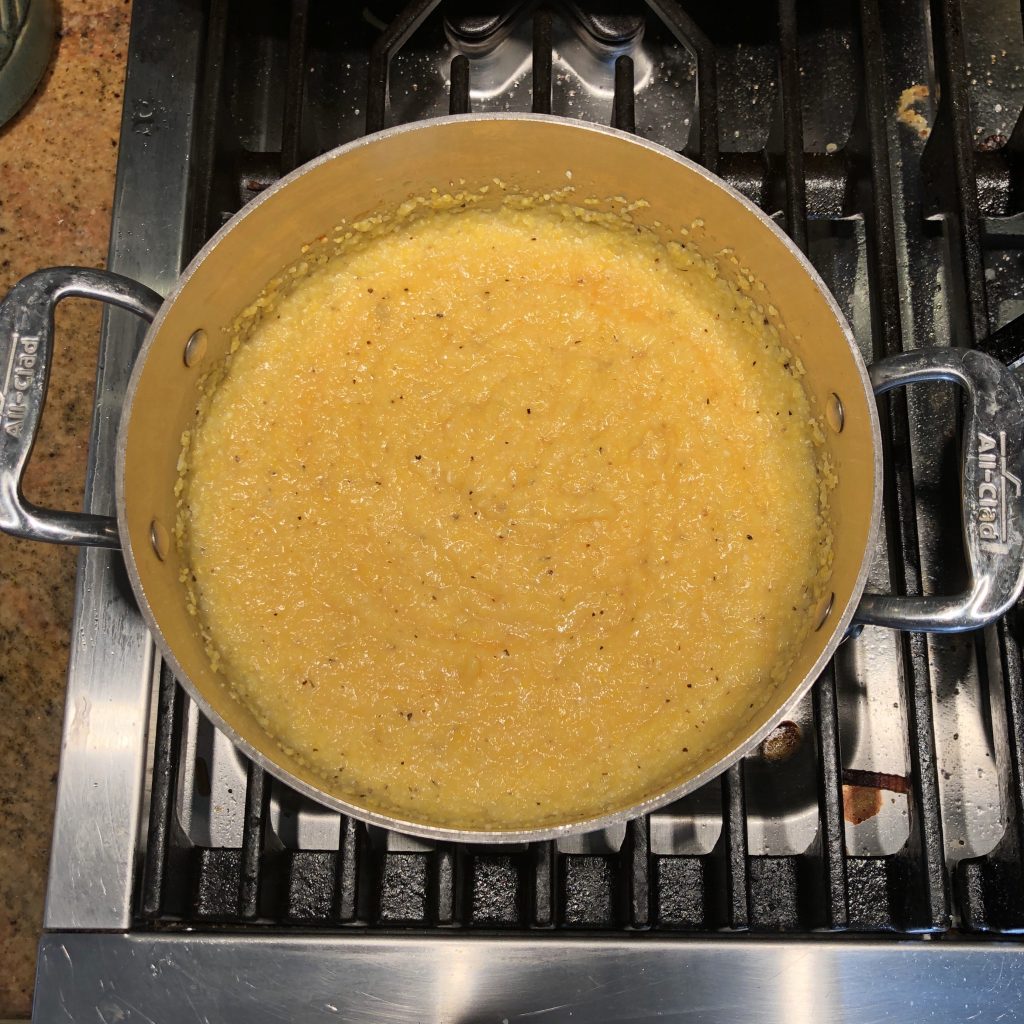 6
Prepare a nice casserole dish. A 13" x 9" size (3 quarts) is right. If you are using a deeper dish, you will need to bake a little longer. Use some butter or cooking spray and you're set.
7
Pour the grits into the dish. You can refrigerate overnight at this point, or just go right to the next step.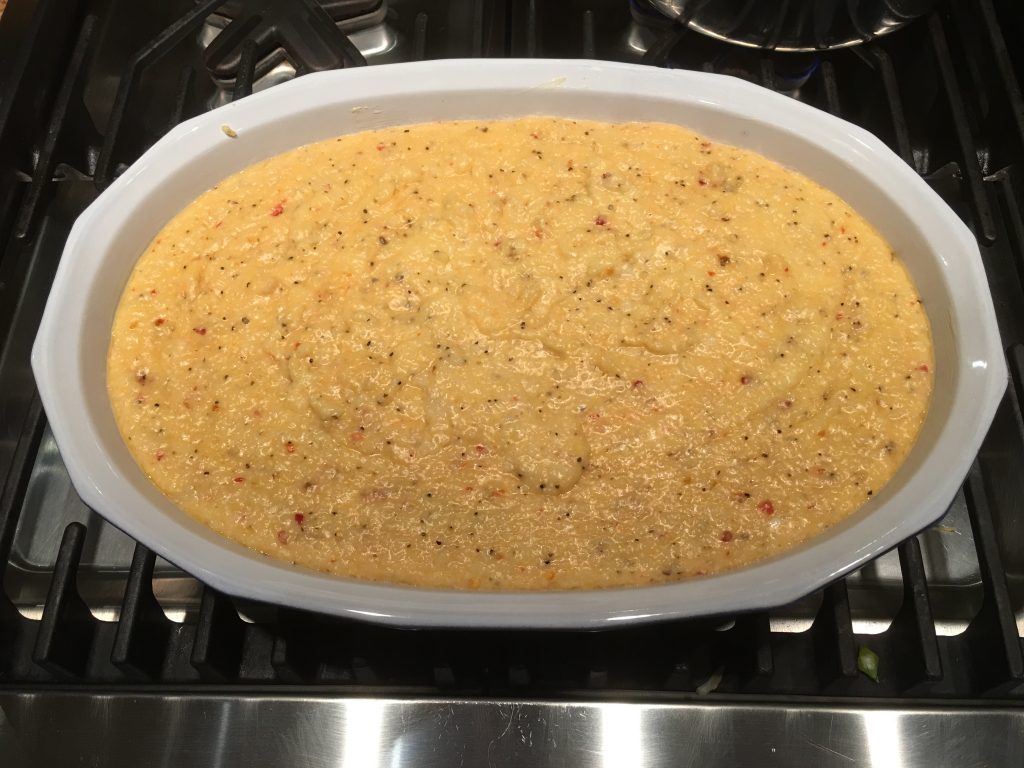 8
When you are ready to bake, sprinkle cheese on the top. Bake at 350 degrees (325 convection) for 1 hour and 15 minutes, until just barely browned and the grits are set. 75 Minutes