This is an alternative to the grilled veggie recipe on this site.  They crisp up and it's a great side dish.  Tip: The cauliflower is especially good as a low-carb crouton to top a salad or a soup.  Try it!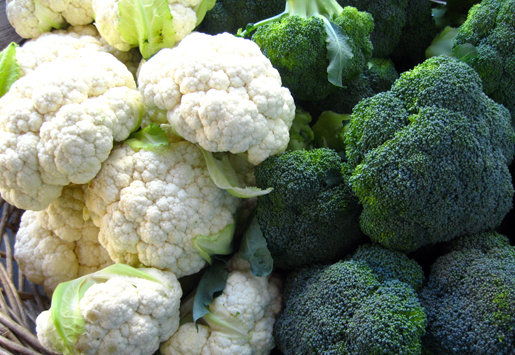 Ingredients
As much cauliflower, broccoli, and onion as you want.
Salt, Pepper, Herbes de Provence
Prep Time20 mins
Cook Time40 mins
Total Time1 hr
Directions
1
Wash veggies. Chop into pieces, but don't go too small, since it will reduce during cooking.
2
In a bowl, add enough Olive Oil to lightly coat all veggies. Spread on a baking sheet.
4
Season with Salt, Pepper, and Herbes de Provence. You can substitute Italian Seasoning for Herbes de Provence.
5
Bake at 350 for 30 minutes, then as much more time as needed until they are perfectly crisp. Turn with a spatula once or twice during that time. It should brown and crisp. You may need one more shake of salt before you serve. 30 Minutes