This is one of my all time favorites, combining southern pecan pie and chocolate. How bad can that be? It is really, really rich, and I like it best served a little warm with some whipped cream.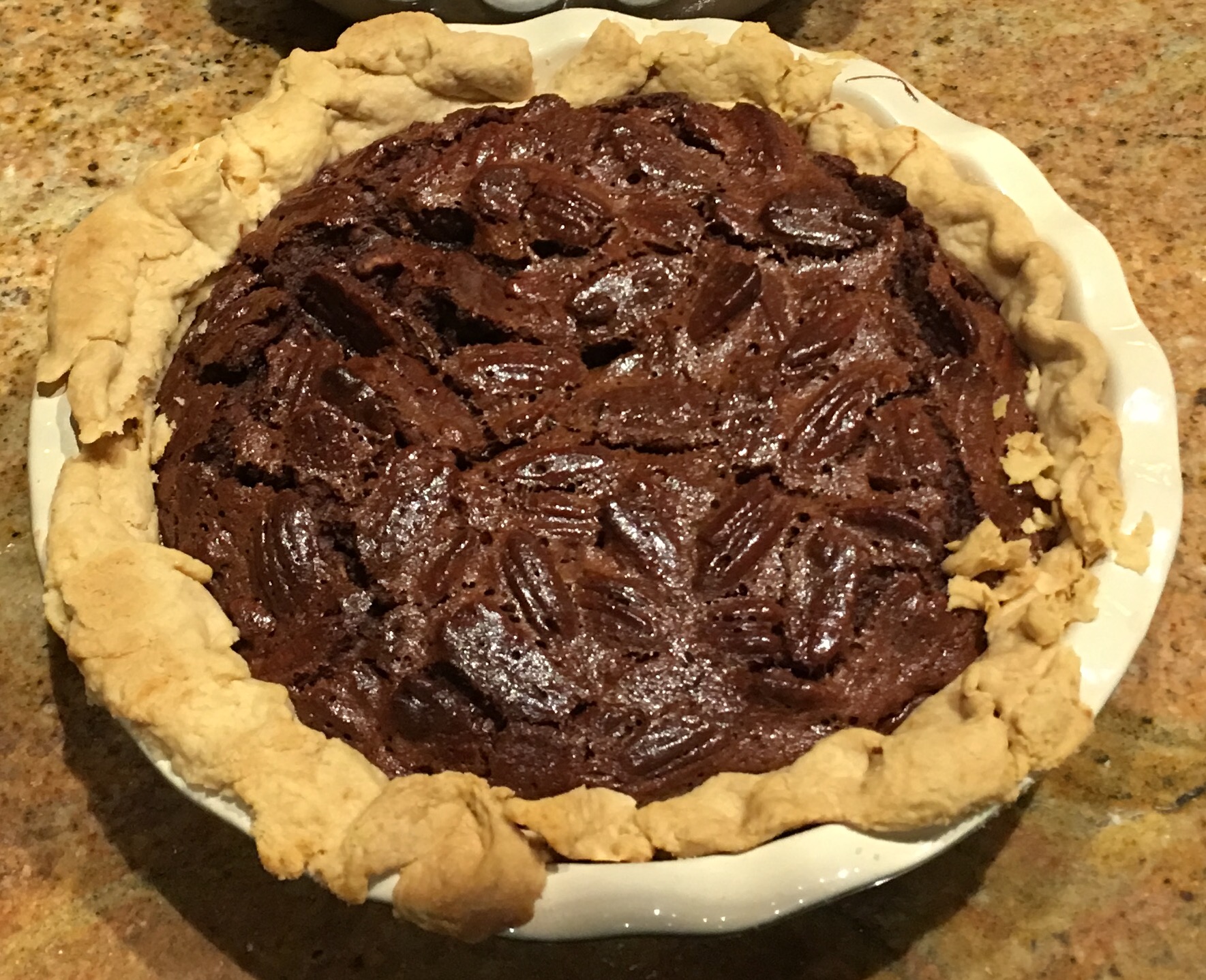 Ingredients
3
oz
Unsweetened Chocolate
Prep Time45 mins
Cook Time1 hr 10 mins
Total Time1 hr 55 mins
Directions
1
Prepare the crust. To make it easy on yourself, you can use refrigerated crusts, which are a distant but still good second. To make a great homemade crust, use Martha Stewart's awesome recipe .
2
Spray cooking spray in a pyrex measuring cup or microwave safe bowl. Microwave chocolate squares for 3 minutes or until they are melted. Watch the microwave carefully. Don't let it keep going after it melts.
3
Add butter to melted chocolate. It can melt by itself or you can microwave it another 15 seconds.
4
In separate large bowl, mix sugar, salt, and flour. Stir in eggs and Karo syrup. Add Chocolate/Butter Mixture. Add Vanilla and Pecans and mix together.
5
Pour into pie shell. Bake at 350 for 60-70 minutes, until it slightly browned on top and a knife comes out clean.