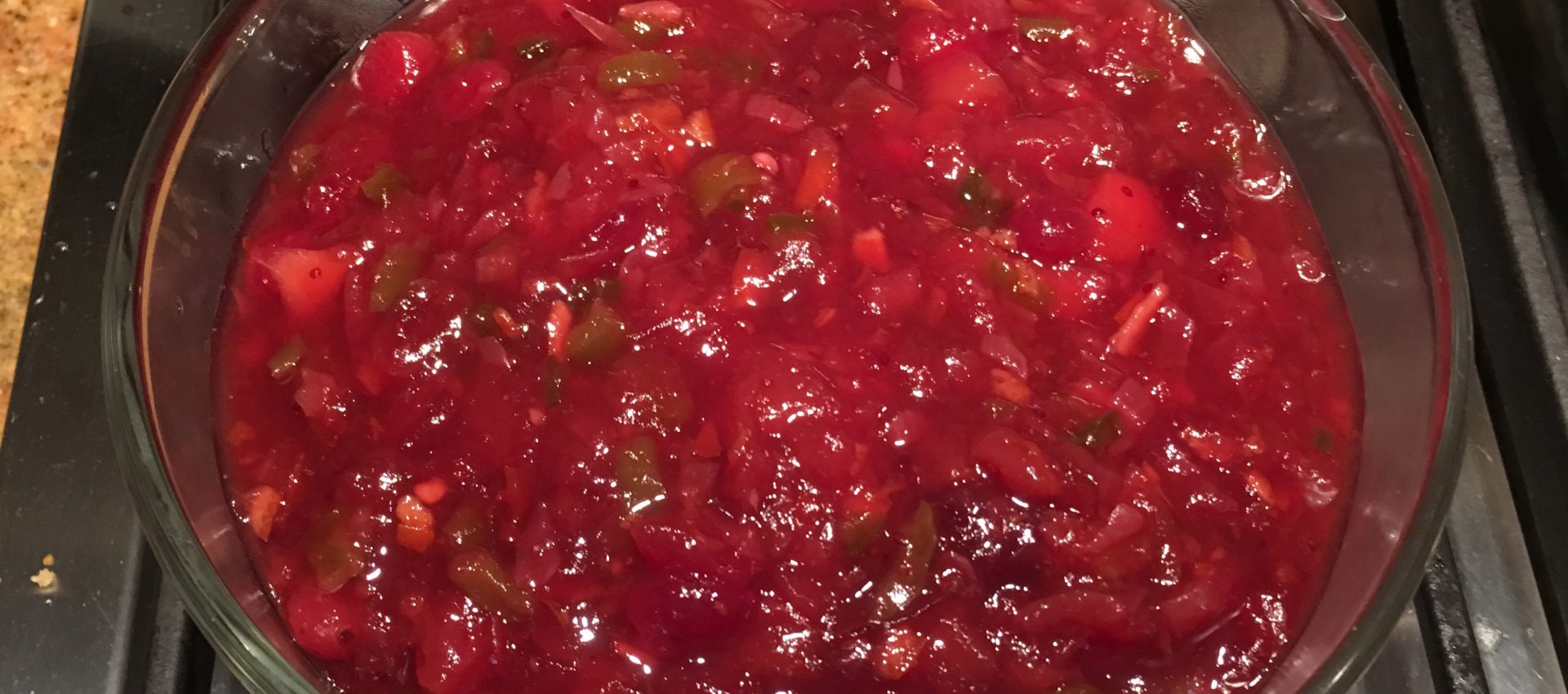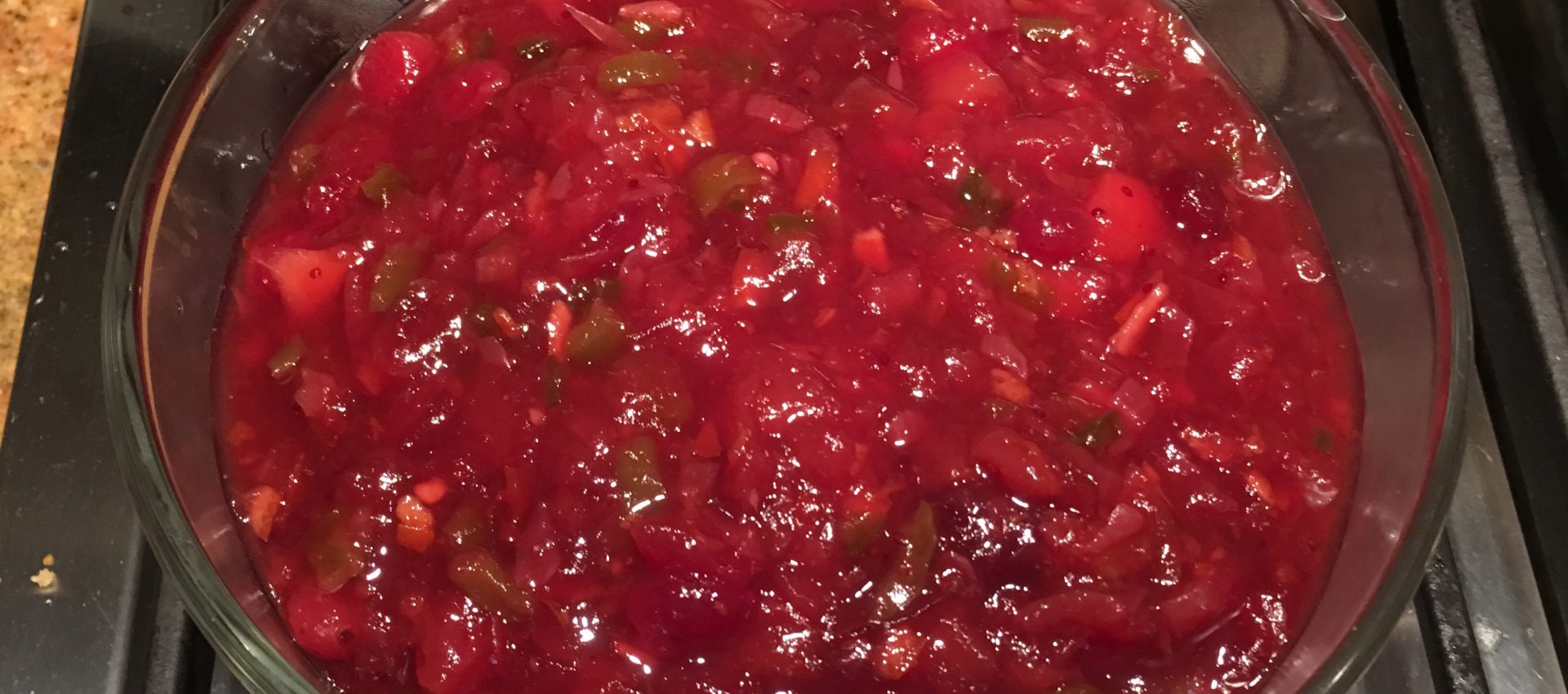 Spicy Cranberry Sauce
Side Dish, Thanksgiving Comfort Foods In the Kitchen
November 1, 2016
I've always been fine with whole berry cranberry sauce.  I admit to being a little biased to anyone over the age of 9 who still eats the jellied sauce that just slides out of the can.  I can get over it, but I'm biased.
I started working on a spicy cranberry sauce back in 2010, and I really like this recipe that is an amalgamation of many ideas.  It's a hit on Thanksgiving and great with leftovers, and it just takes a little time.  I hope you like it!
Prep: 30 mins
Cook: 2 hrs 30 mins
Yields: 12 Servings
Directions
1Mix it all together in a saucepan over medium heat.. Cook for for two to three hours, until the consistency starts to feel a little thick and the cranberries have cracked open. 120 Minutes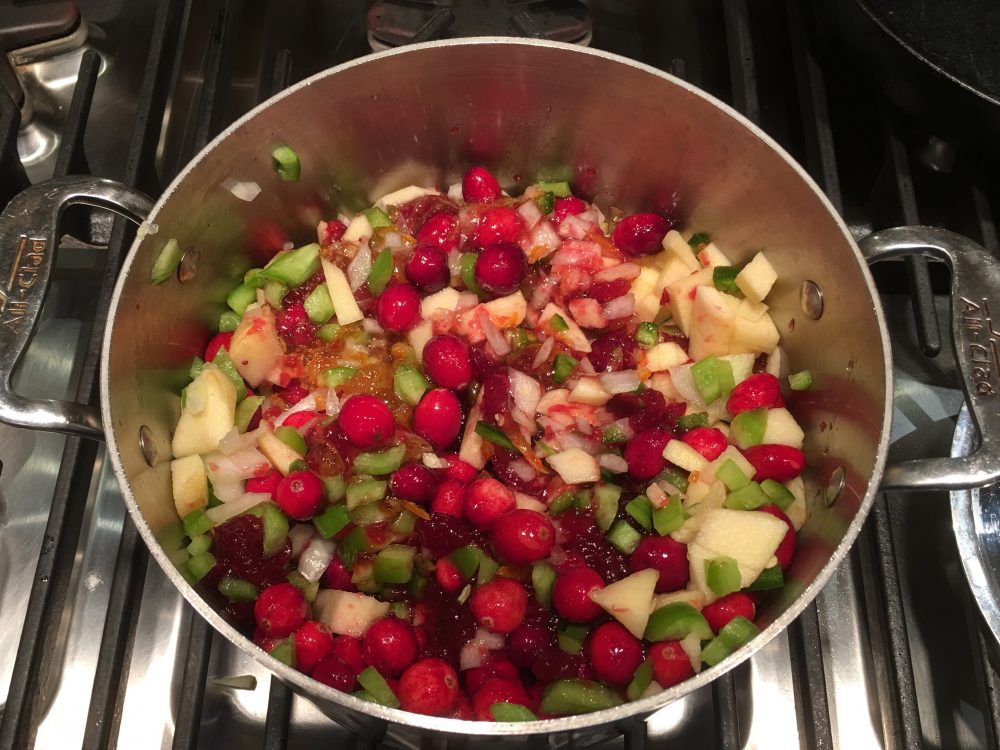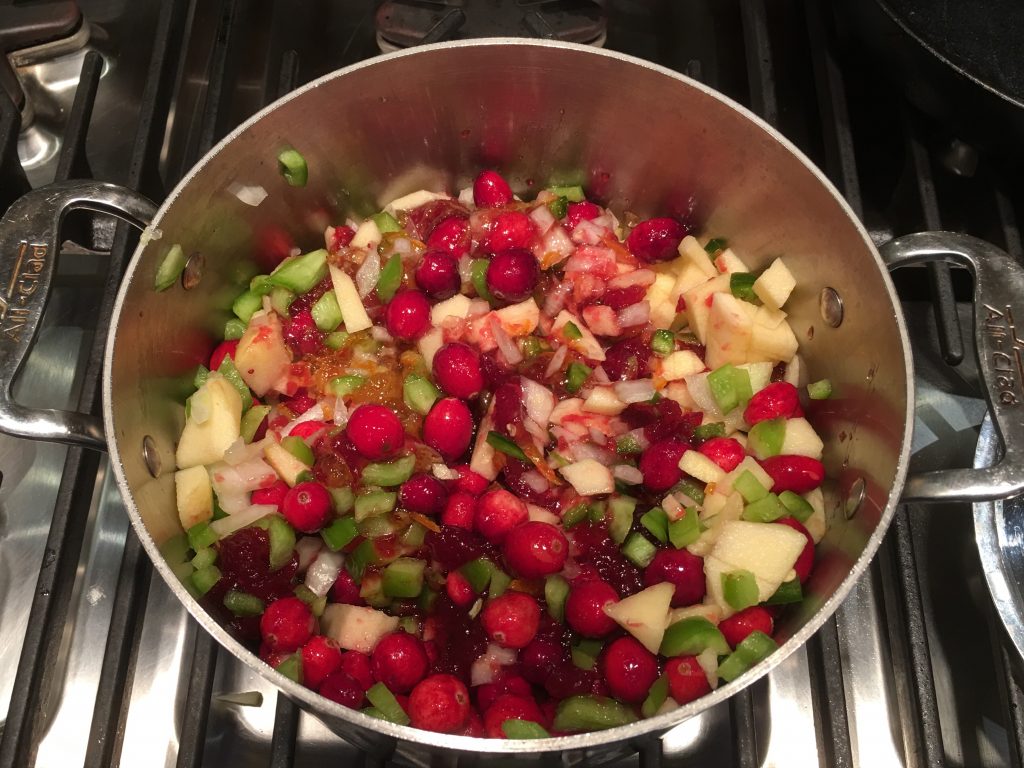 2Refrigerate overnight and you are set!
Jalapeño Peppers
If you're using the real deal, I strongly advise gloves.  I also advise keeping the windows open.  Be a little careful.
Don't judge me, but I am OK with the diced canned jalapeños.  1/2 a can in this recipe will do the trick.
This is medium heat.  If you want more, doubling the amount of jalapeños is not crazy.
0 Reviews