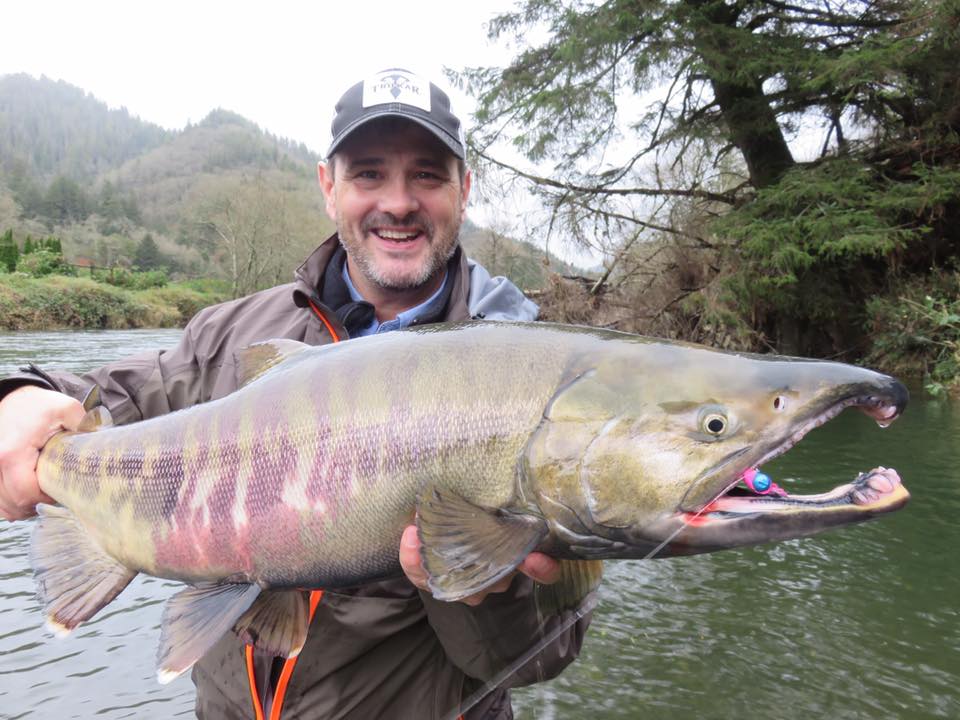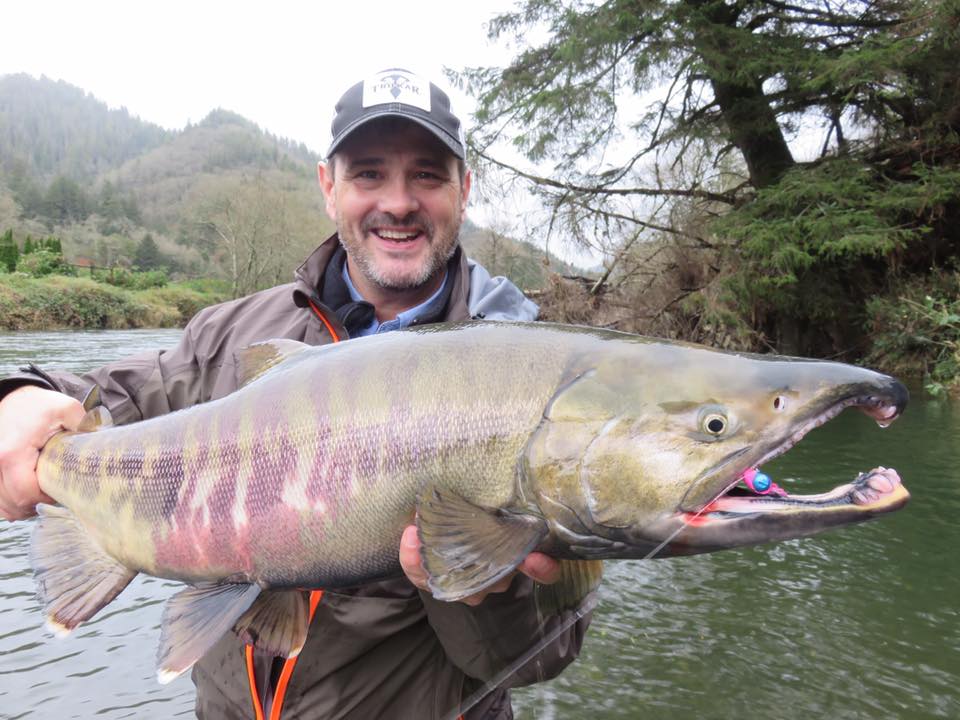 Grilled Salmon
Entree, Outdoor Cooking Merican, Seafood On the Grill
November 12, 2016
Salmon is by far the most common fish that we eat.  Our youngest son loves it.  It's easy.  It's available in many different varieties, and it's usually fresh.  I wish I could always get fresh salmon from my brother Bill!
I love to cook it as a fillet, with the skin still on.  No bones, and no complaints.   It's so good, so easy, and you be can be the hero of the family for a night.  (Think of Robin Williams, in Aladdin, singing, "Hail the Conquering Hero" - that's how you will feel!)
Prep: 15 mins
Cook: 15 mins
Yields: 1/2 to 1/3 pound per person
Directions
1Get your grill ready to go - somewhere between 400 and 450 degrees.
2Spread the olive oil over both sides of the filet - use a brush or your clean fingers.
3Sprinkle lemon pepper liberally on non-skin side.
4Place filet on hot grill, skin side up. Close grill and cook for 3 minutes. Turn 90 degrees and grill for 3 more minutes. Use a large spatula to turn over. Close grill and cook for another 3-6 minutes.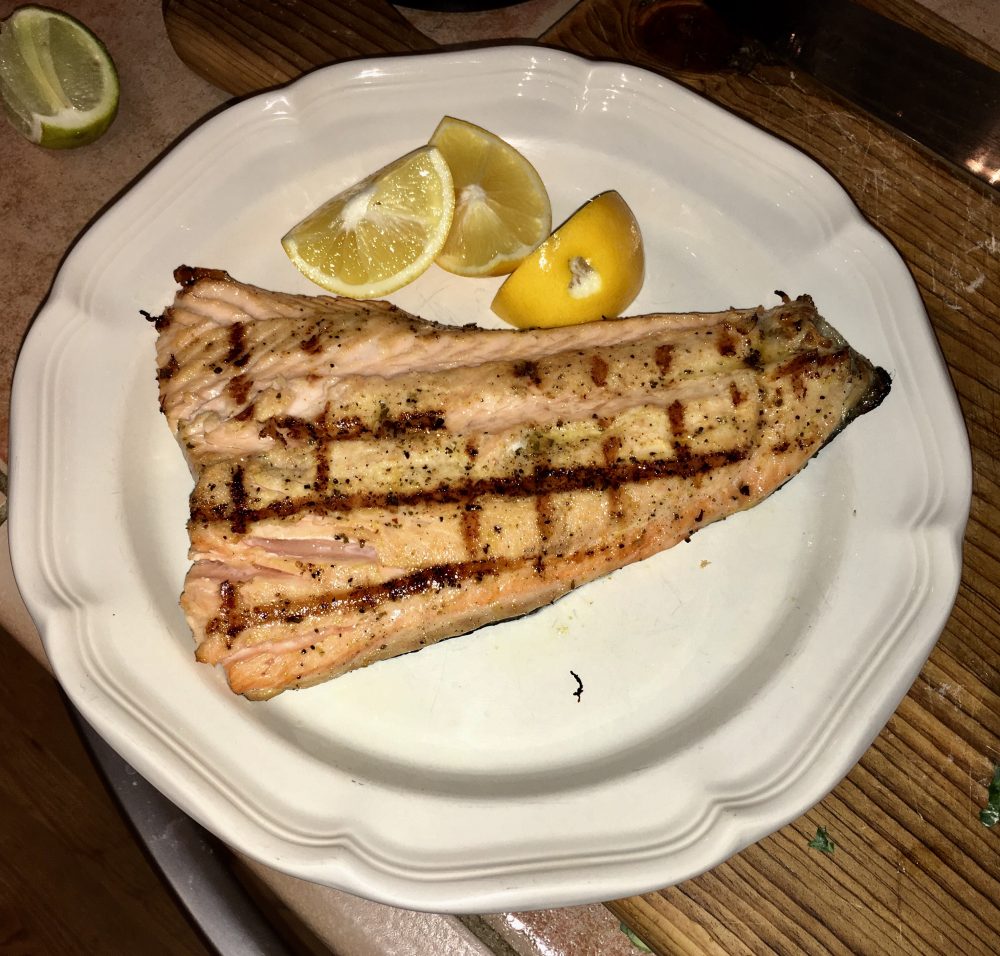 5Take out with a large spatula. Place on plate so that the cross hatched grill marks show nicely. Squeeze some lemon over the fish and you are ready to serve!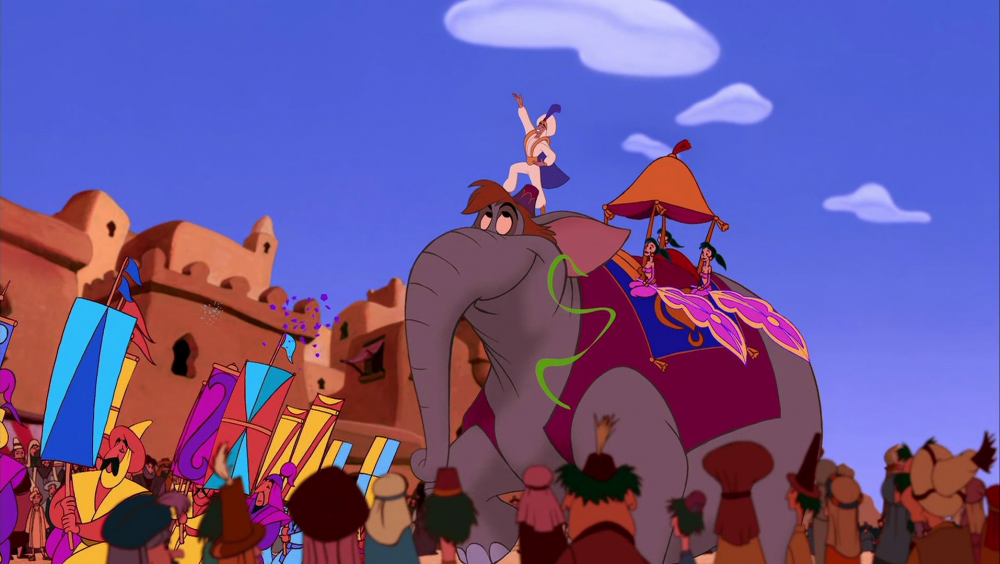 If we want to be geeky like me - I use my Thermapen check the temp of the fish.  125 degrees is about perfect.
0 Reviews