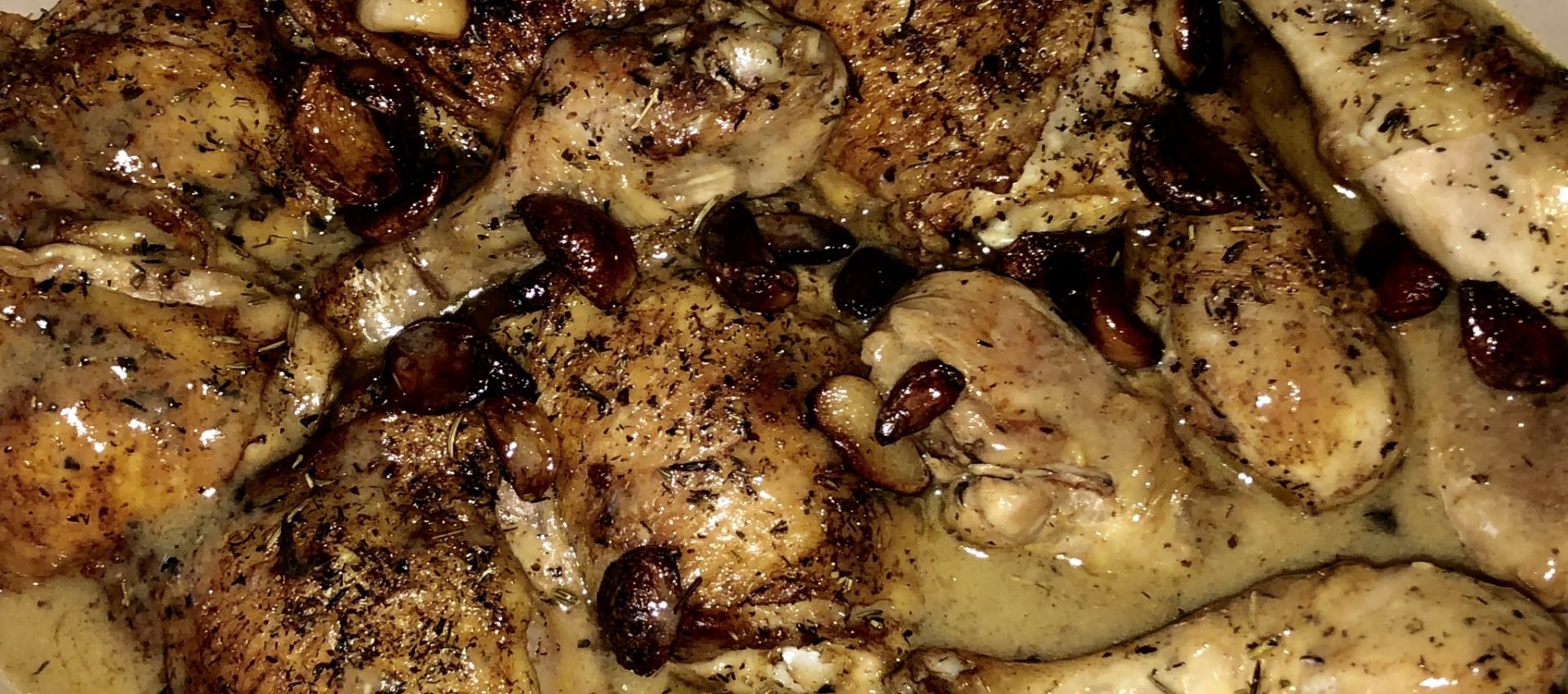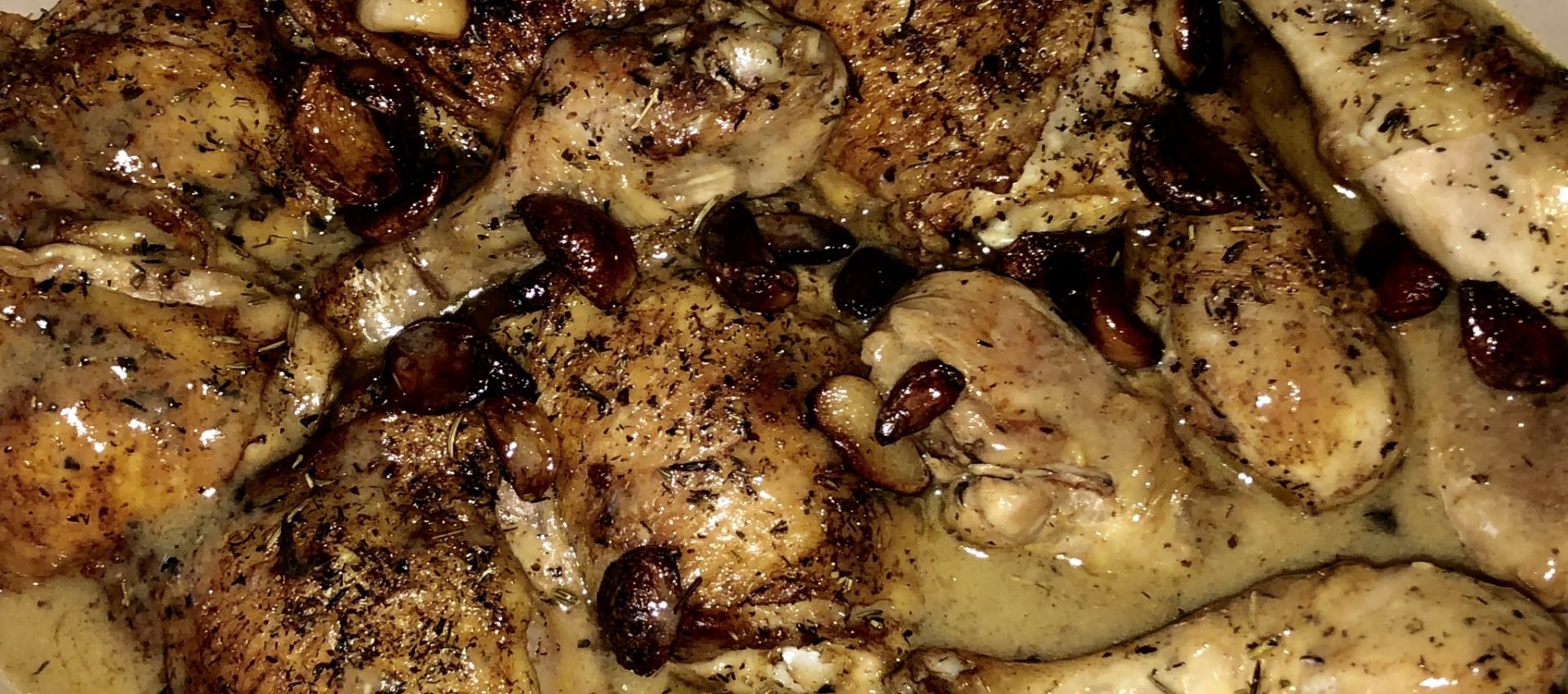 Garlic Chicken
Entree Merican Cast Iron Skillet, In the Kitchen
February 24, 2018
So easy, so inexpensive, and pretty darn awesome!  How can you not like it if if has garlic chicken gravy?!? I adapted this recipe from Melissa D'Arabian from the Food Network. It's a winner and I'll make it part of my regular rotation.
Prep: 32 mins
Cook: 40 mins
Directions
1Season Chicken liberally with Seasoned Salt - at least 30 minutes before cooking if you can. Salt does great things for poultry!
2Heat Olive Oil and Butter in a cast iron pan (something that can go in the oven). Sauté whole garlic cloves for 5-10 minutes, until they turn light brown. Remove and set aside.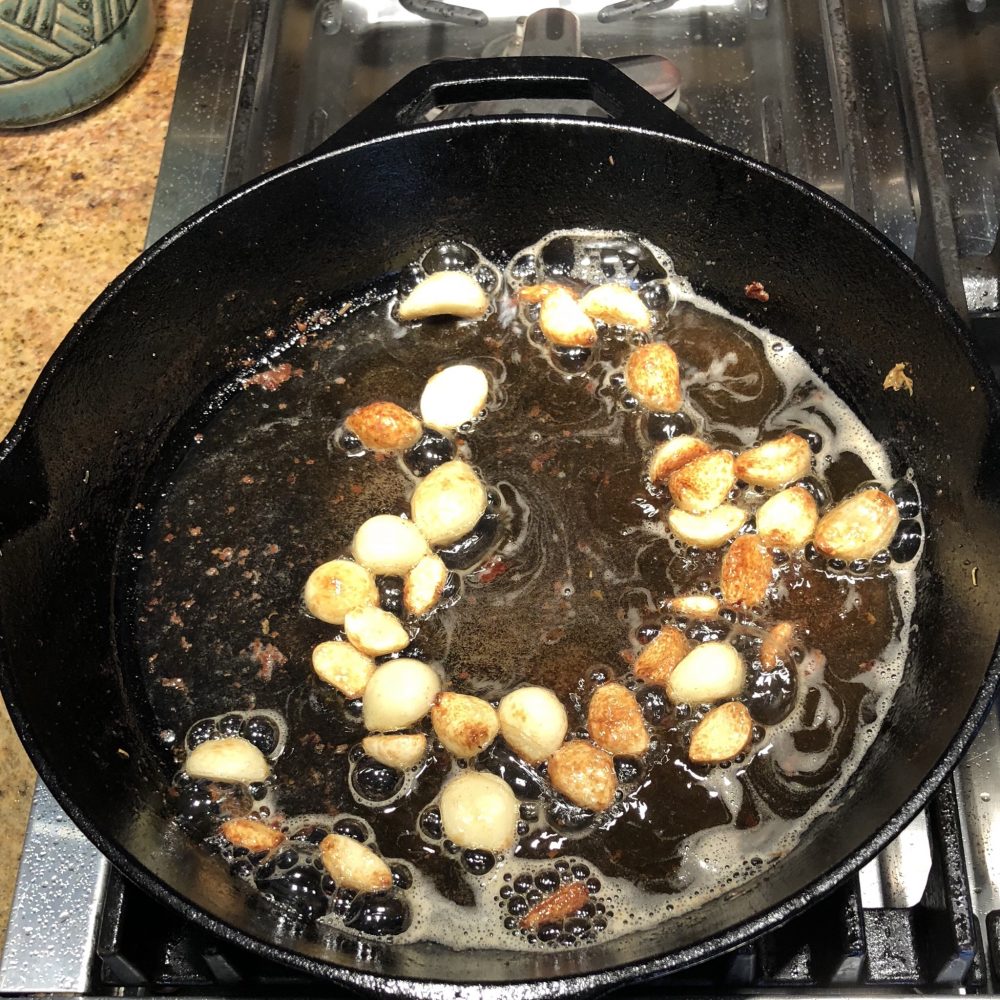 3Place chicken, skin side down, for 5 minutes until golden brown on skin side.
4Turn over and season with Herbes de Provence. Sprinkle garlic cloves over the chicken, then place whole pan in the Oven. (Note: If you are making a large amount, you can take it out and place in larger serving dish, and put that in the oven)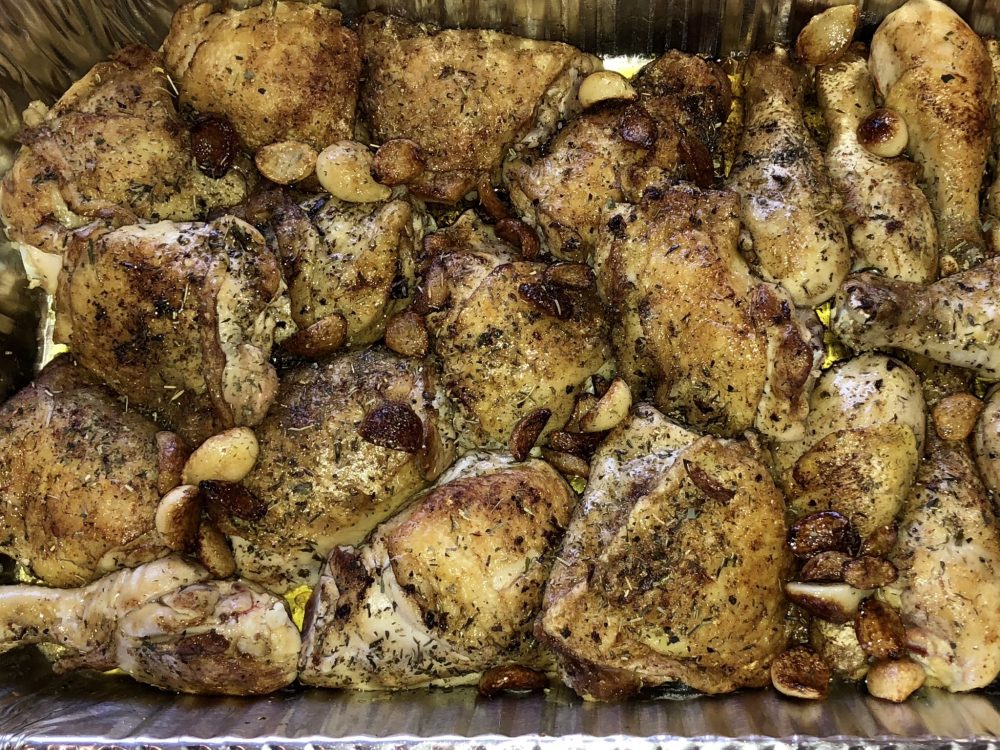 5Baker for 30 minutes (at 350 degrees), or until meat temperature reaches 175. Remove from oven, and remove chicken and garlic from oil/butter/drippings. Place on serving dish.
6Heat oil/butter/drippings. Whisk in flour. Add stock and lemon juice. Add more stock if you want it. Now you have awesome garlic chicken gravy.
7Pour gravy over chicken and serve!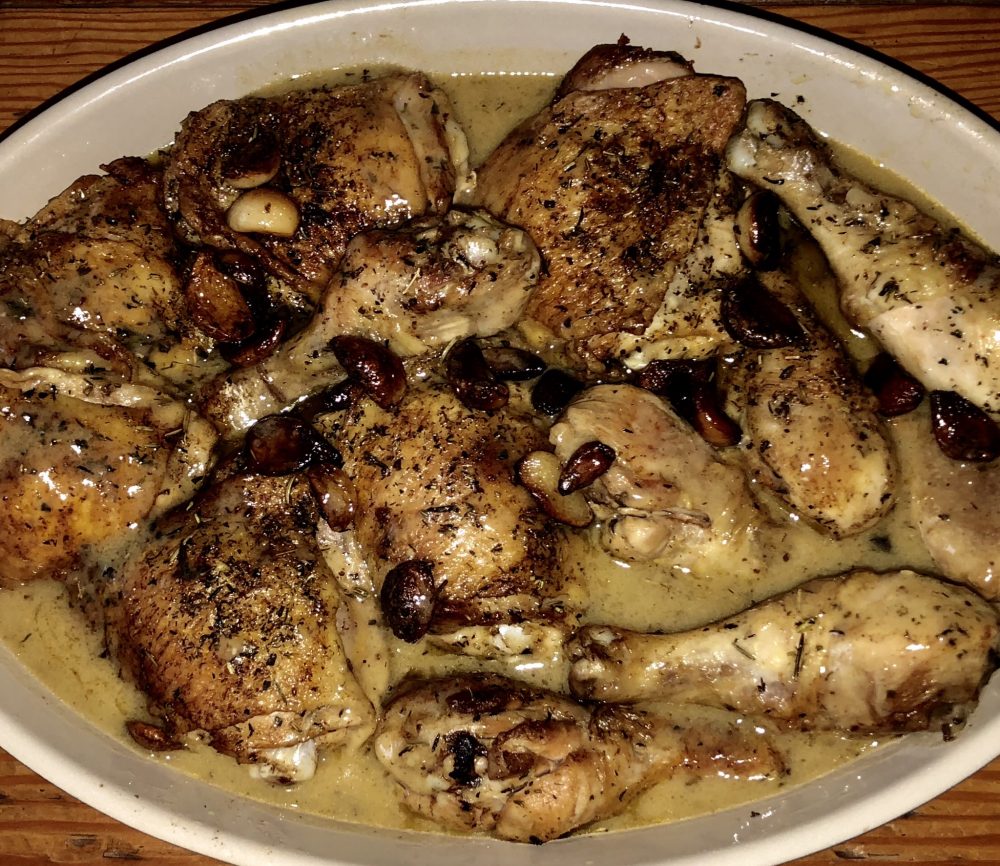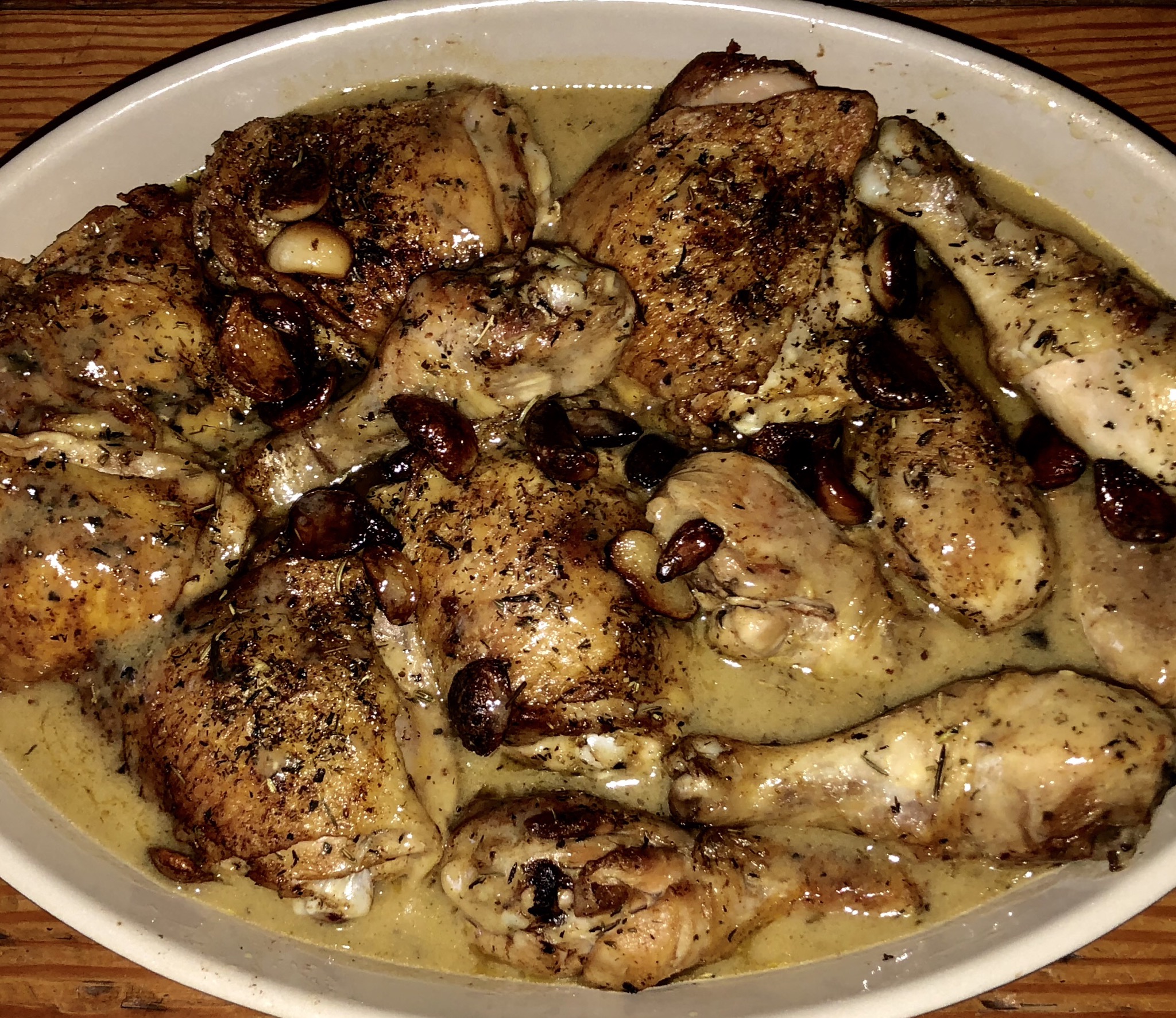 2 Reviews