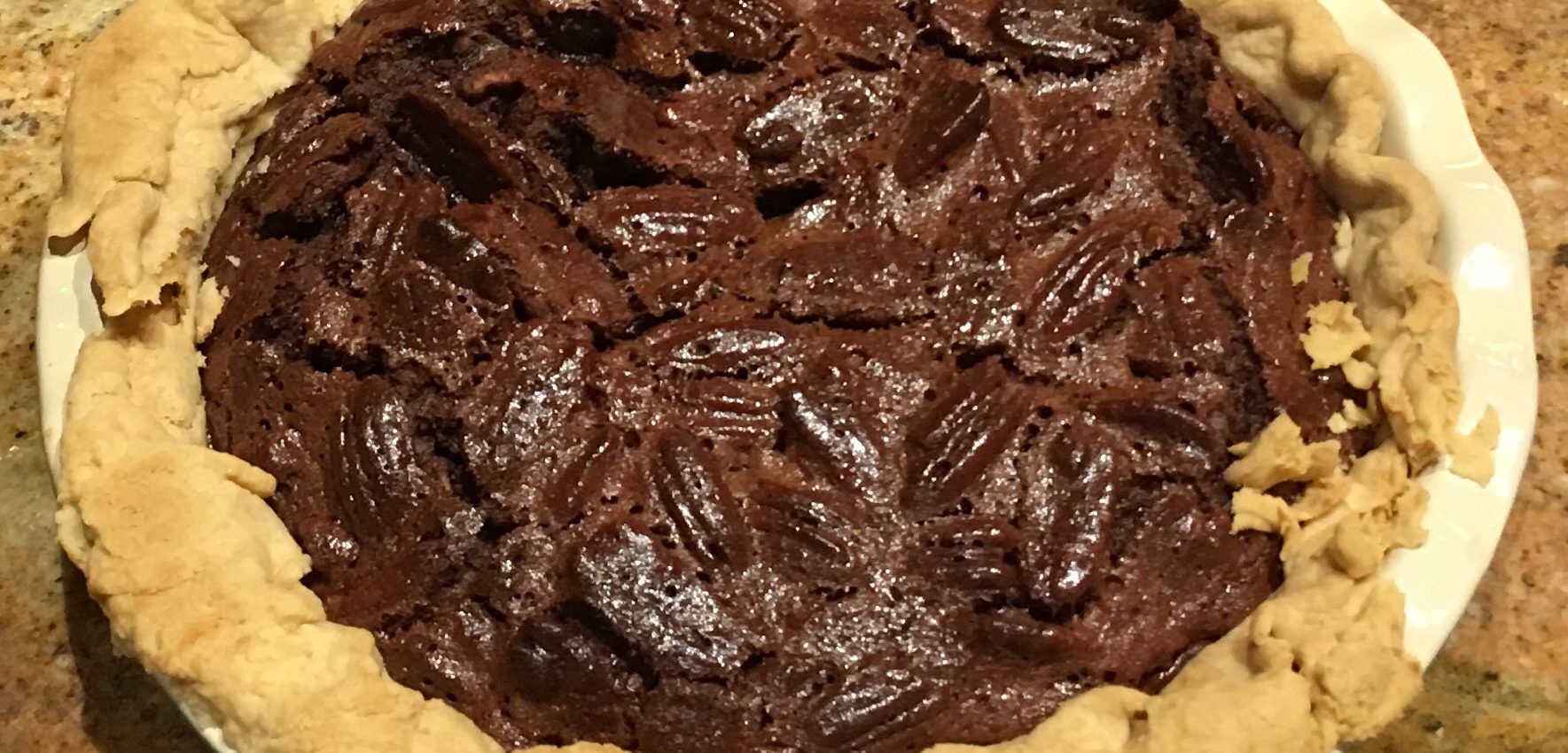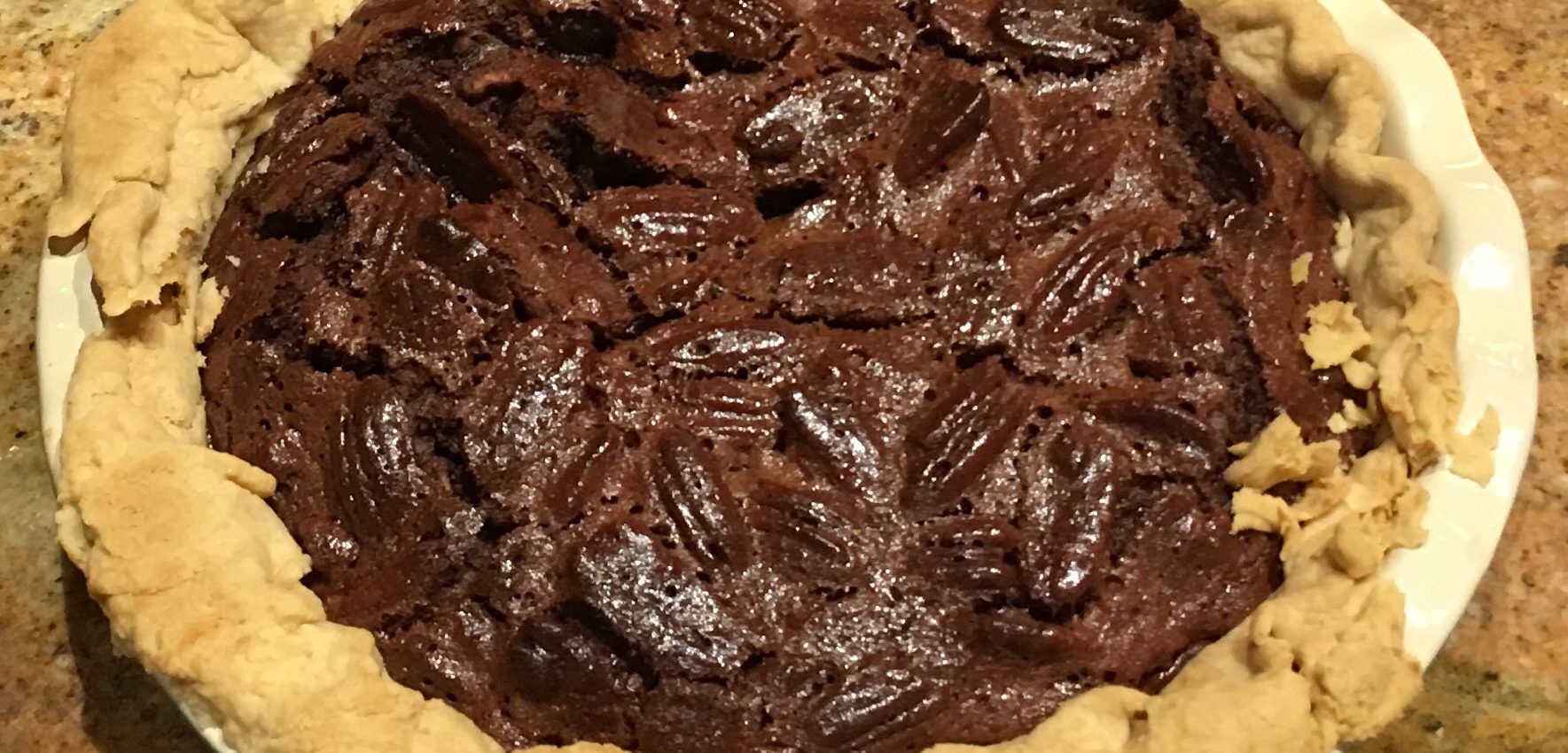 Chocolate Pecan Pie
Dessert, Thanksgiving Merican In the Kitchen
November 5, 2016
This is one of my all time favorites, combining southern pecan pie and chocolate. How bad can that be? It is really, really rich, and I like it best served a little warm with some whipped cream.
Prep: 45 mins
Cook: 1 hr 10 mins
Yields: 8 Servings
Directions
1Prepare the crust. See my note below, or buy the refrigerated crusts, which are a distant but still good second.
2Spray cooking spray in a pyrex measuring cup or microwave safe bowl. Microwave chocolate squares for 3 minutes or until they are melted. Watch the carefully.
3Add butter to melted chocolate. It can melt by itself or you can microwave it another 15 seconds.
4In separate large bowl, mix sugar, salt, and flour. Stir in eggs and Karo syrup. Add Chocolate/Butter Mixture. Add Vanilla and Pecans and mix together.
5Pour into pie shell. Bake at 350 for 60-70 minutes, until it slightly browned on top and a knife comes out clean.
0 Reviews