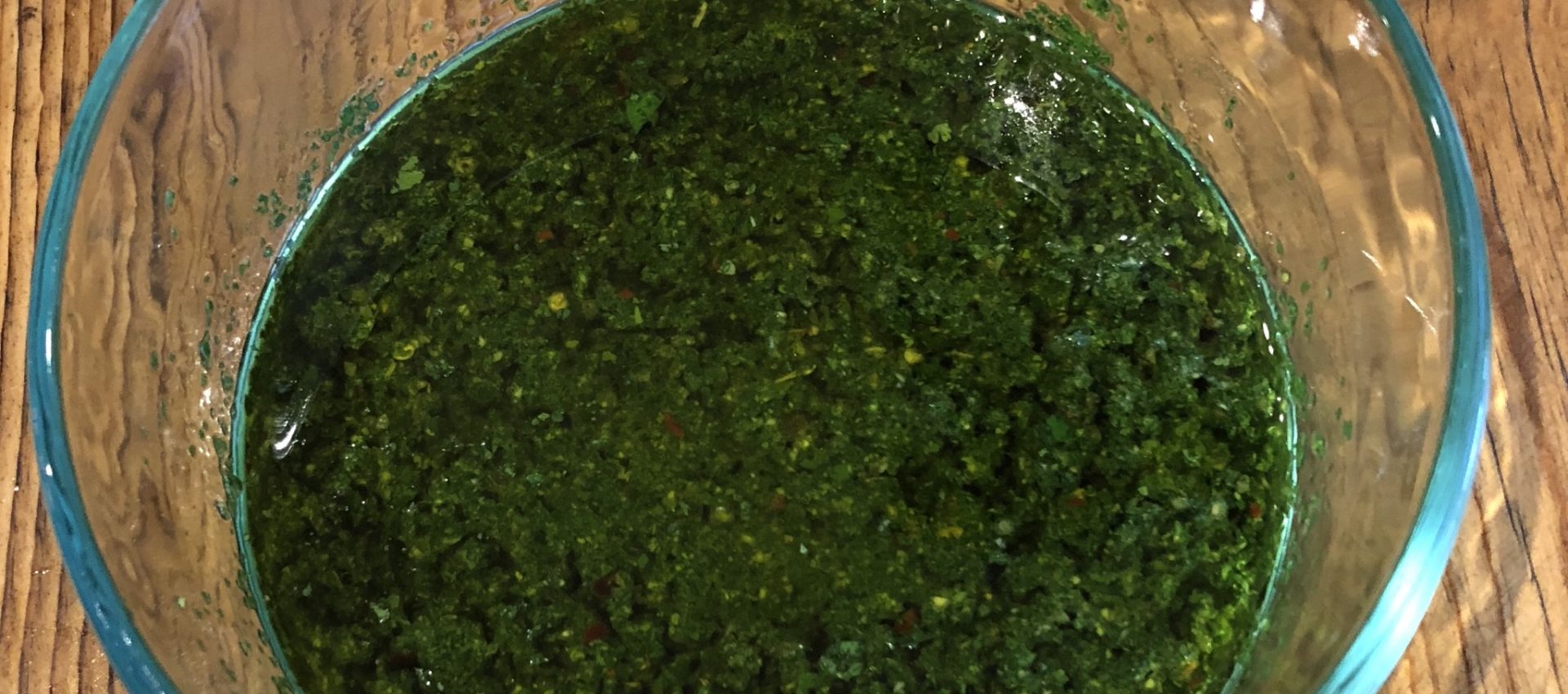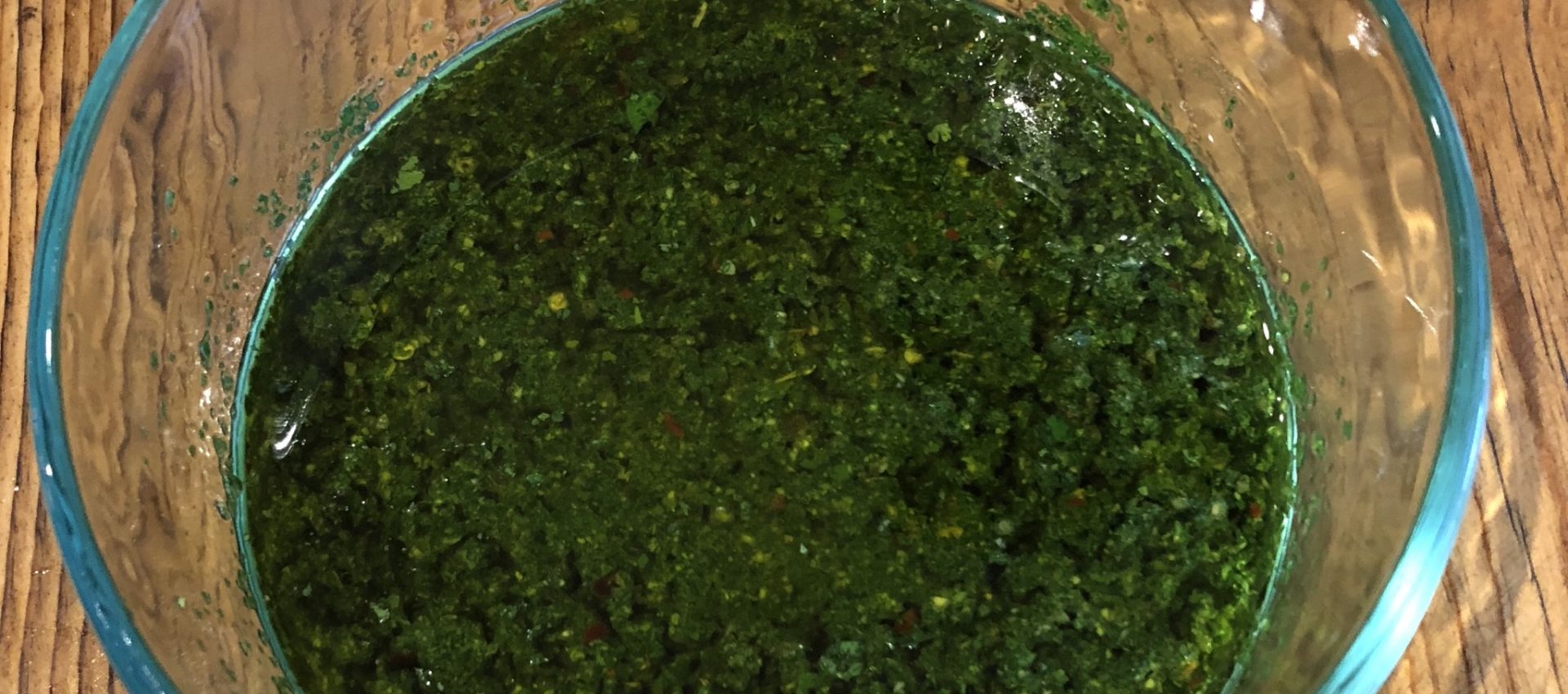 Chimichurri Sauce
Outdoor Cooking, Sauces and Spices, Vegetarian BBQ, Merican Big Green Egg, In the Kitchen, On the Grill
November 5, 2017
Want to make almost anything better? Add chimichurri sauce!
This South American sauce takes a little time, but it adds so much to all of the following:
Steaks
Tri Tip
Grilled Chicken
Baked Potatoes
Any kind of potatoes
Almost Anything Else!!
There are tons of versions of this recipe. This one comes is based on a recipe from Cook's illustrated. You know those guys are my favorites. If you want to mix it up, substitute meant leaves for cilantro leaves. It's perfect with lamb!
Prep: 30 mins
Yields: 10-12 Servings
Ingredients
2 Bunches Italian Flat Leaf Parsley (1.5 - 2 Cups)
1 Bunch Cilantro (0.5 - 0.75 Cups)
6-10 Cloves Garlic (In a pinch, you can use 1 tsp dried minced garlic in place of each clove - just add it to the water)
Directions
1Mix Dried Oregano and Salt with 1/3 Cup Hot Tap Water and let sit for 15 Minutes
2Pick leaves off cilantro and parsley, eliminating any large stalks.
3Place parley, cilantro, garlic, and red pepper flakes in a food processor or blender, give it about ten pulses, until coarsely chopped.
4Pour water/oregano/salt mixture into food processor/blender. Pulse until mixed in.
5Pour mixture into a bowl, and stir in olive oil.
6Sit at room temperature for one hour. Hold for up to 5 days, but it won't last that long. Take out of refrigerator 1 to 2 hours prior to serving.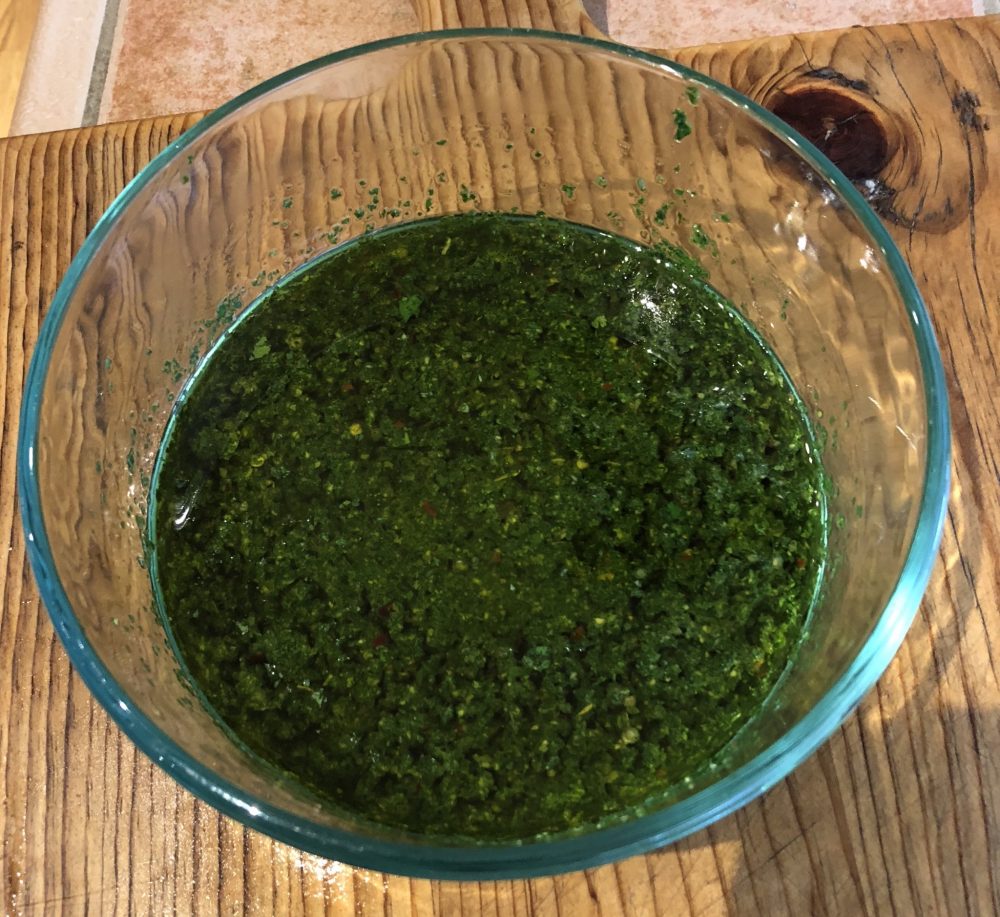 0 Reviews