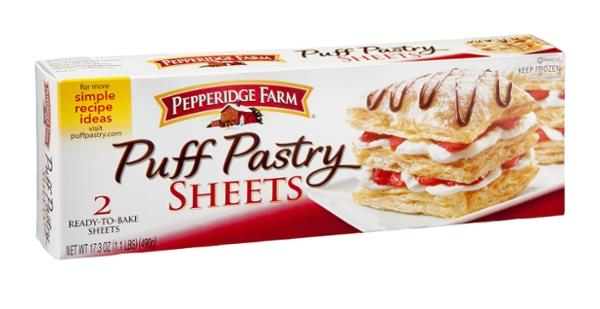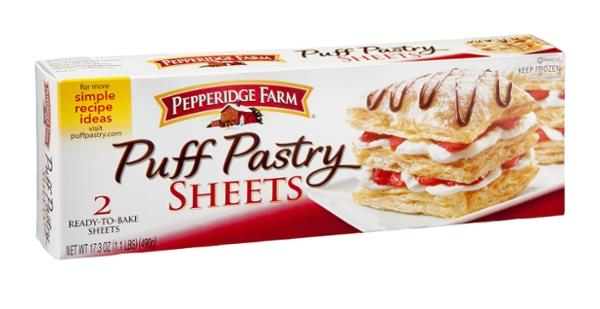 Baked Brie
Cooking for a Crowd, Pot Luck, Side Dish In the Kitchen
November 5, 2016
We have made this dozens of times, for our own parties and as an appetizer for others.  Each time I have served it, people can't get enough of it.  We're kind of famous for it in our own neighborhood.  It's not hard (don't tell the neighbors), and you can be as creative as you want with the filling. I've used phyllo dough and I've used puff pastry. The puff pastry is way easier to make and much less mess when you eat it.
Prep: 30 mins
Cook: 30 mins
Directions
1Thaw out the puff pastry per the package directions.
2Scrape much of the rind off the brie wheel. It doesn't have to be perfect.
3Lay the brie on the puff pastry. If if needs to be larger to cover it all, get a roller and roll it out until it is the right size.
4Lay the brie on the puff pastry. With a knife, draw a slight outline around the puff pastry. Remove the brie and put your toppings inside the circle you have created.
5Lay the Brie on top of the toppings. And wrap the edges of the pastry around the brie. Crimp all pastry to try to have a tight seal. Turn the wrapped brie over and place it in a pie plate. You can refrigerate it now until you are ready to bake.
6Brush some egg white on top of the pastry. Cook in a pie pan at 350 for 20 minutes or so until the pastry is nice and golden. Let it sit for at least 15 minutes and serve. It is beautiful and tasty! Serve with crackers or french bread.
You can try a variety of toppings.  All of these are excellent.
Prosciutto and caramelized onions
Fig jam and toasted almonds (Marcona almonds are excellent!)
Dried Cherries, honey and toasted almonds
0 Reviews