Salmon – Cast Iron Skillet Style
Entree Seafood Cast Iron Skillet, In the Kitchen
November 13, 2016
This is my favorite way to cook salmon.  Especially if it's for two people.  It's so easy, and it looks fantastic.  The key is the cast iron skillet.  I am fairly new to cast iron skillet cooking - it's been my focus since 2015, but I am a convert and a believer!
My family loves salmon - salmon as a main dish, salmon tacos, or much more.  I have two ways to cook it here: grilled on the BBQ and cast iron skillet baked.
The bottom line is - they are both spectacular.
Prep: 10 mins
Cook: 15 mins
Directions
1Preheat oven to 425 (400 Convection)
2Heat Cast Iron Skillet on high heat.
3Prepare salmon. Coat with Olive Oil and season non-skin side with salt and pepper. Add some lemon pepper spice if you want.
4When skillet is hot, place the salmon, SKIN SIDE UP, into the skillet.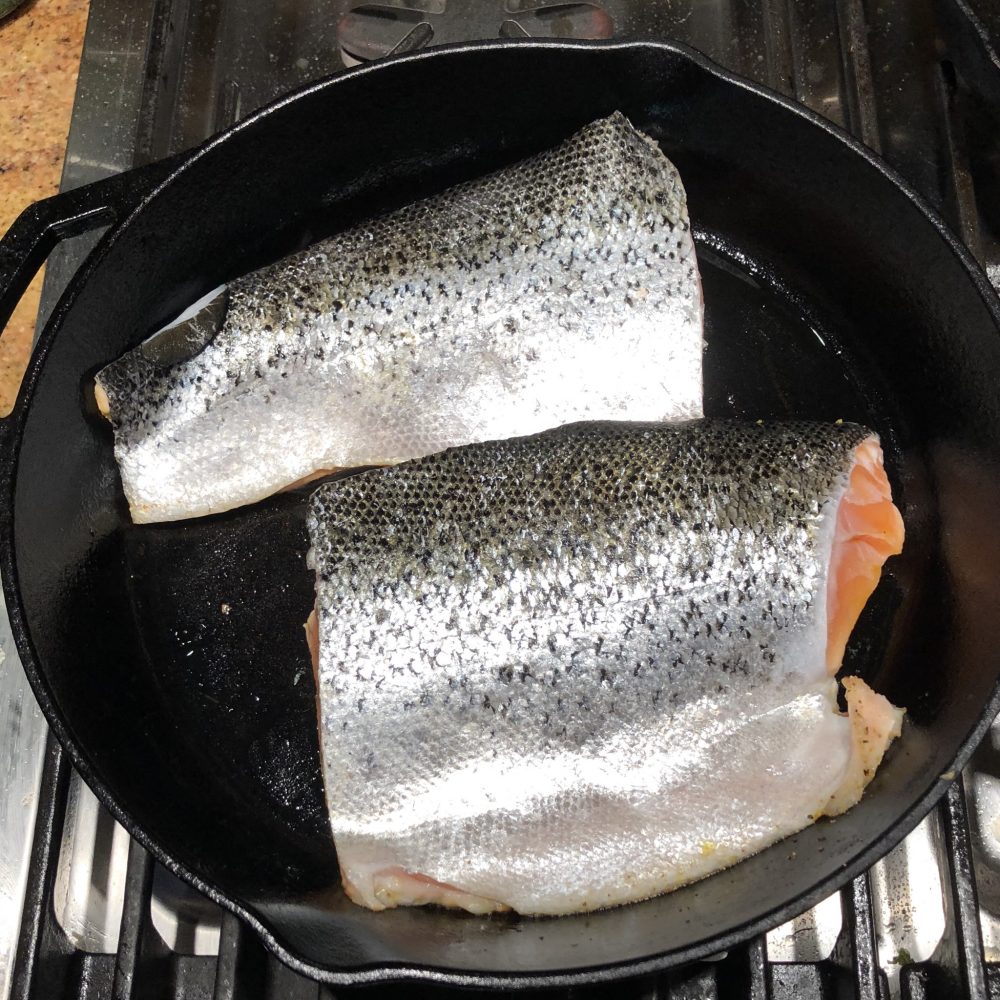 5After 5 minutes, turn Salmon Filet over. Move THE ENTIRE CAST IRON SKILLET WITH THE SALMON into the oven. 5 Minutes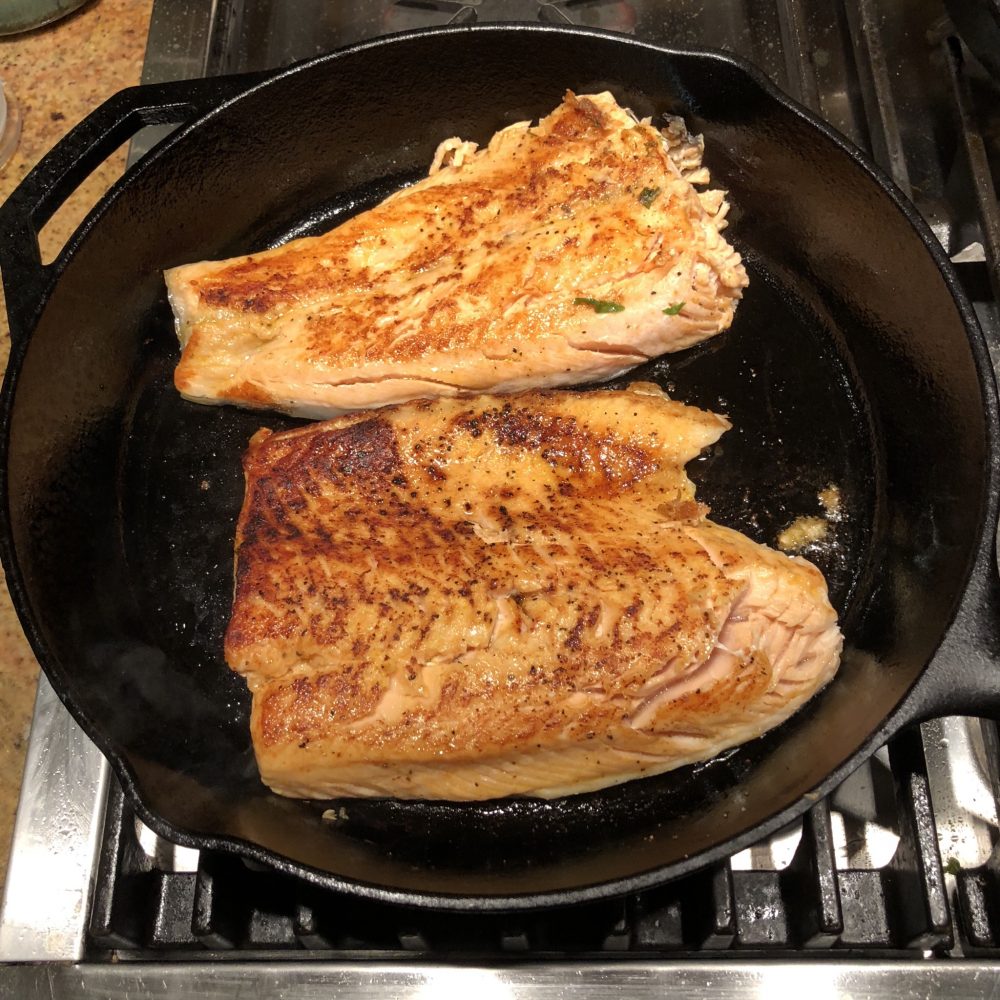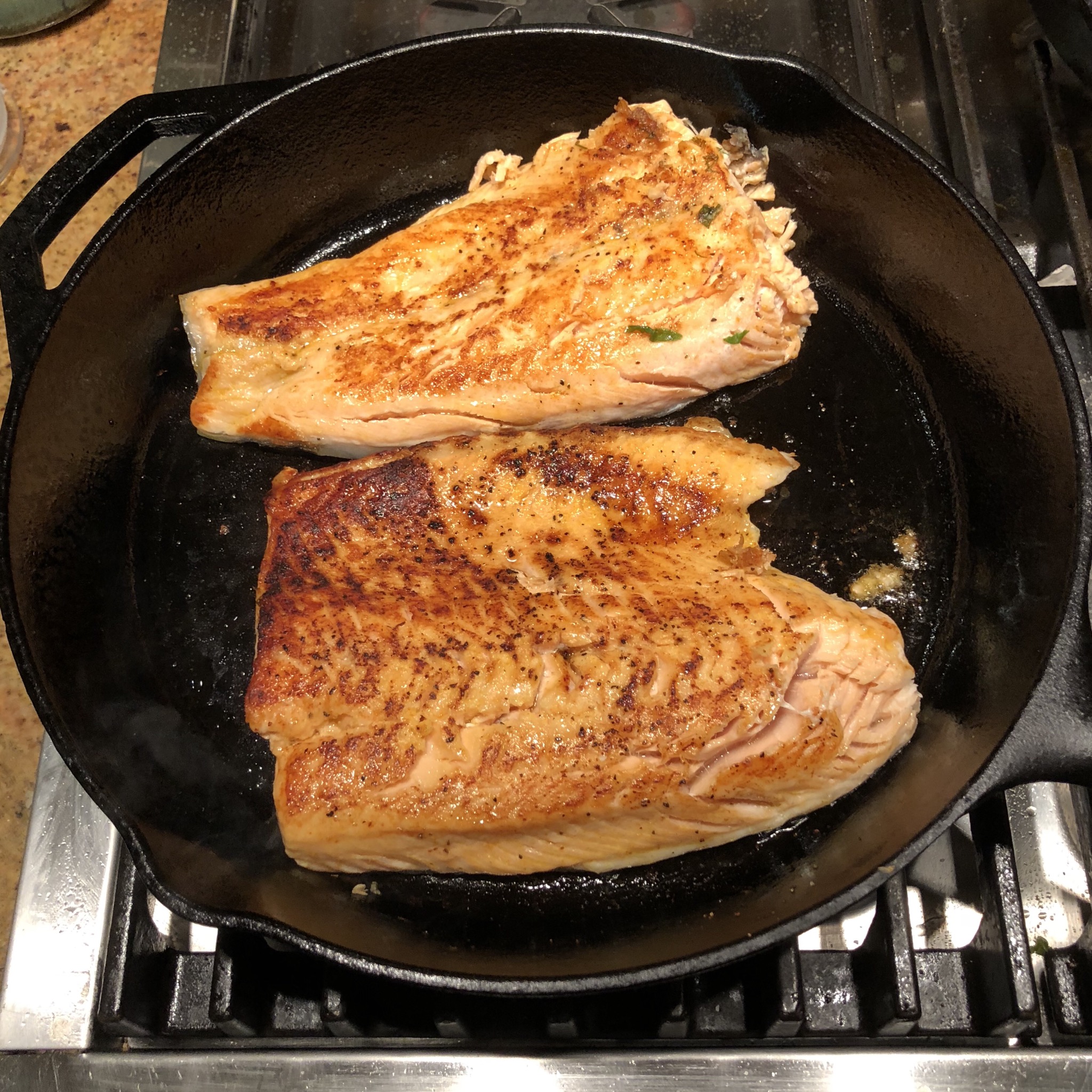 6After 6 minutes, take out of the oven, and it is ready to serve! 5 Minutes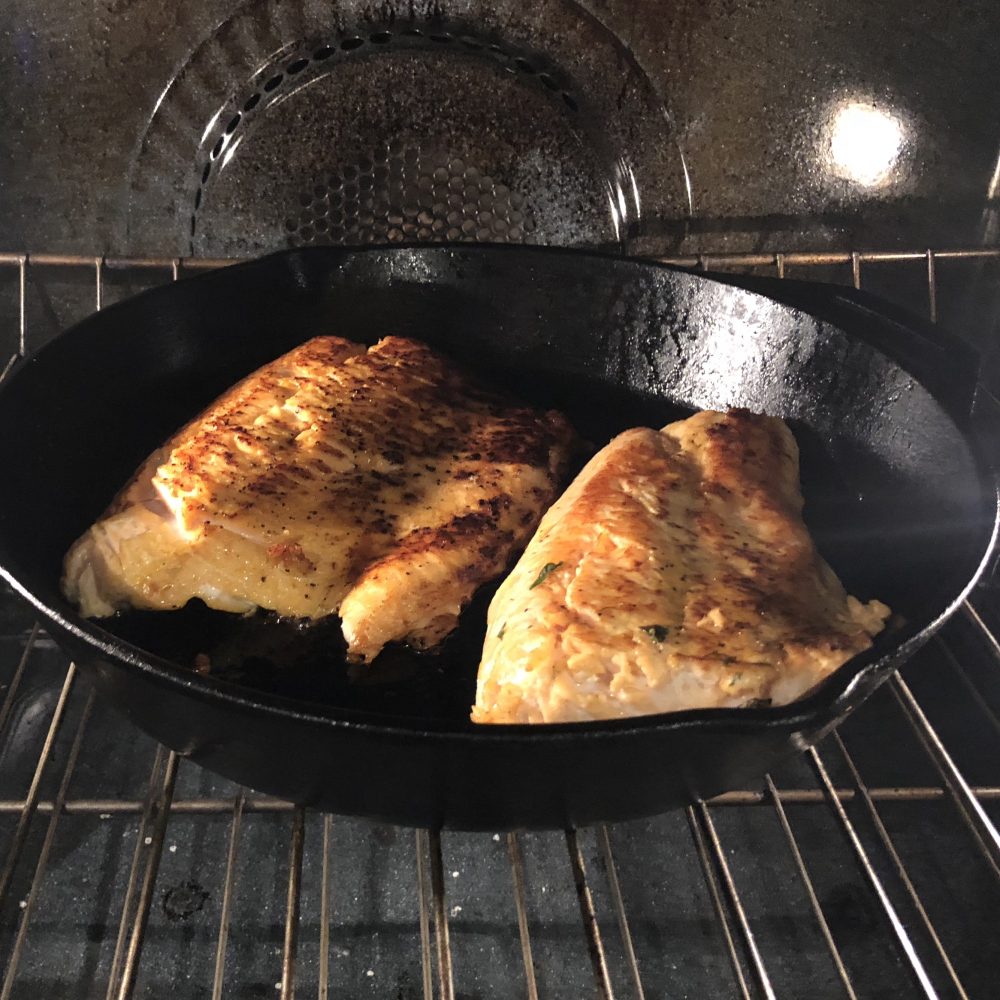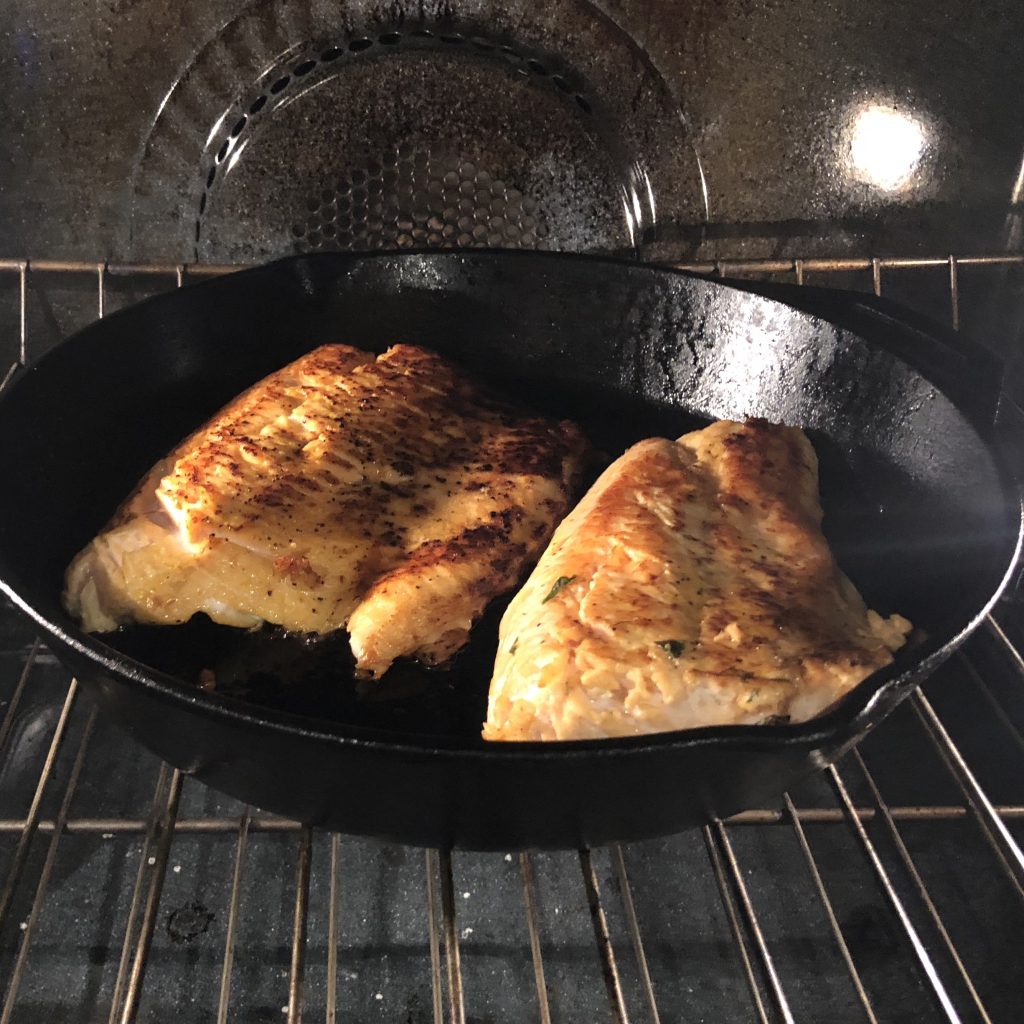 0 Reviews