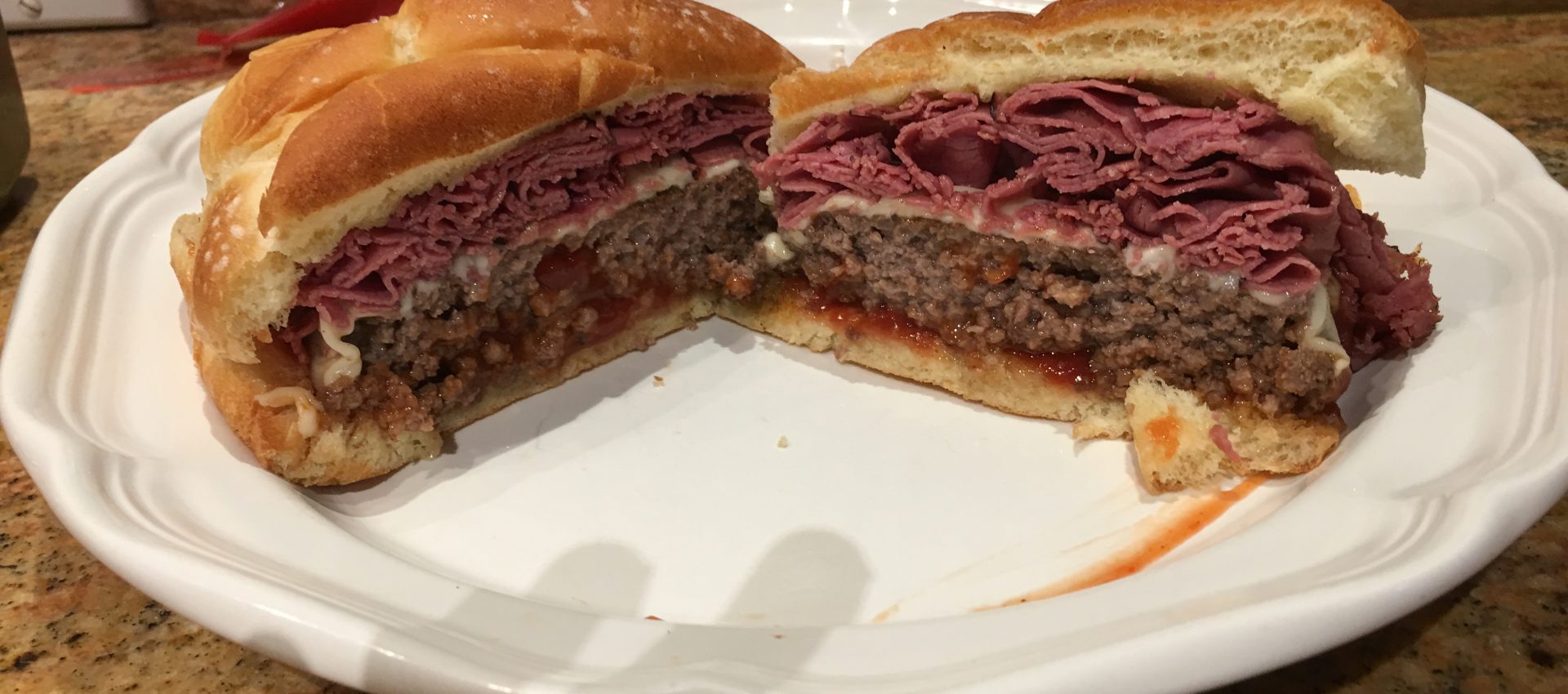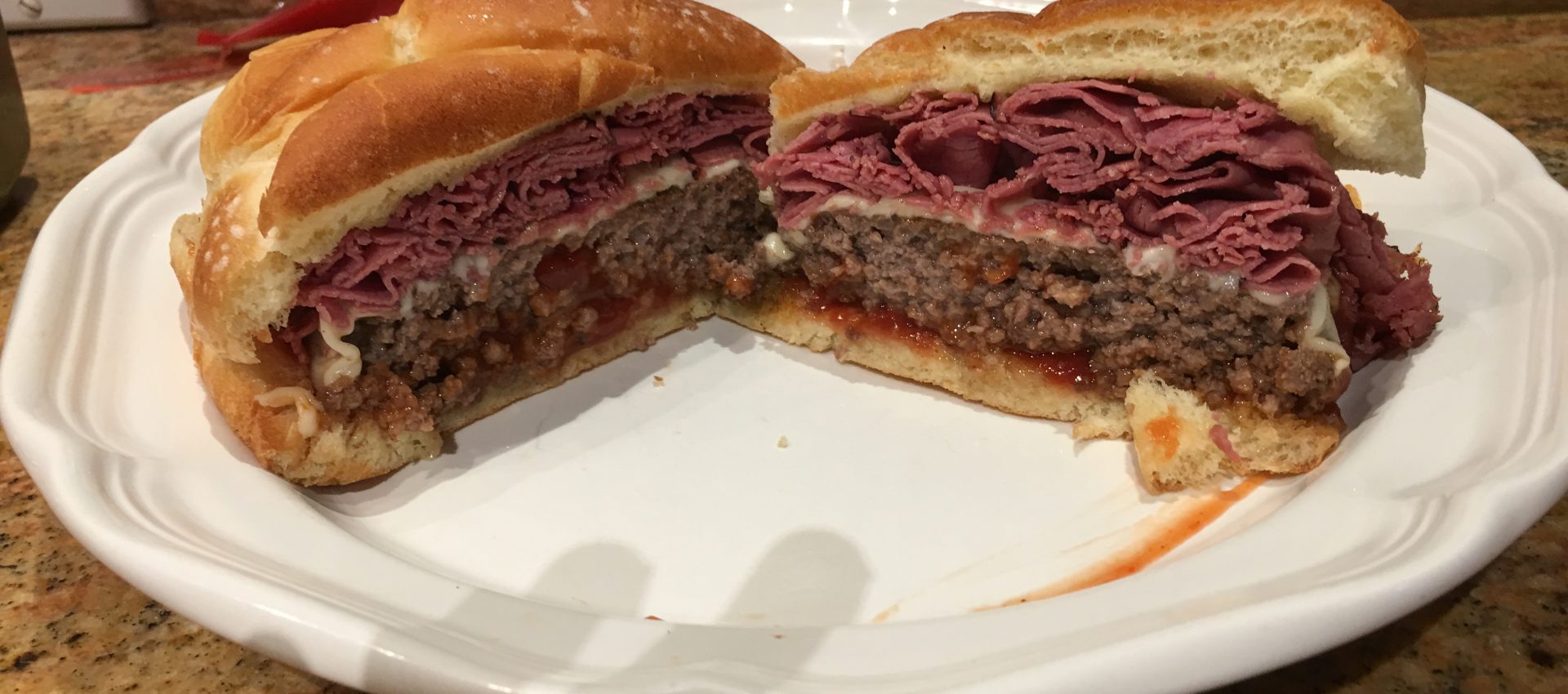 Pastrami Cheeseburgers
Cooking for a Crowd, Entree, Outdoor Cooking Comfort Foods, Food kids love, Merican In the Kitchen, On the Grill
December 3, 2016
Dawsons and I love watching Diners, Drive-Ins and Dives.  When we see something that looks too good not to try, we try it.  One of the nicest things that Dawson says to me is that he'd rather eat it here than go to a restaurant, because the food is way better here!  Nice.
Guy Fieri from Triple-D loves a good burger - and so do we - and his favorite burger is the Pastrami Burger from a place called Hodad's in San Diego.  We will go there one day, but in the meantime, it is often cooked in our house.
It uses way more mustard than you would think.  I was making these one time for Ryan and his friends, and his friend Dusty thought it would be way too much mustard.  But after he ate it, he announced to the table, "I just figured out that Mike's superpower is mustard."  So I got that going for me . . . which is nice.
Prep: 15 mins
Cook: 15 mins
Ingredients
1/4 lb hamburger per person. 85/15 is the leanest you should go.
1/4 lb Beef Pastrami, per person. Thinly sliced from your favorite deli. Get more than this, and make some great sandwiches this week.
1 slice cheese per person, swiss is nice here, but choose your own.
1 Soft Hamburger Bun, per person. Brioche buns are hot right now, but find a good one.
Mustard, Yellow, Dijon, Spice - the one you like the most with pastrami or a burger.
Directions
1Season burgers like you season steaks. Soy sauce and Montreal Steak Seasoning.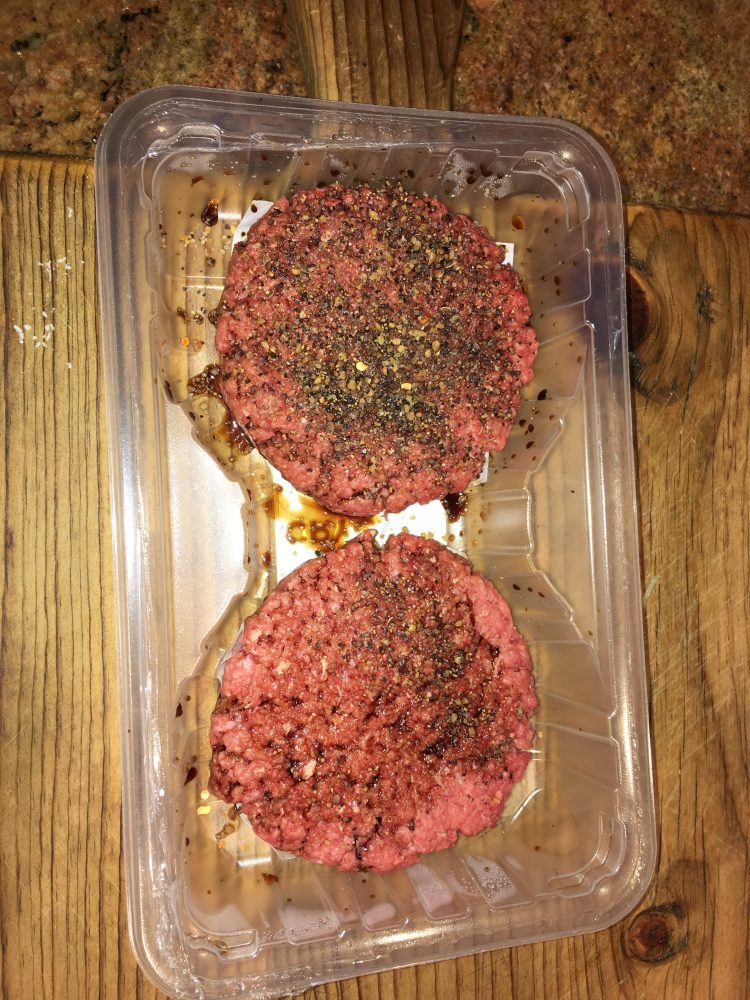 2Slice onion thinly and saute in olive oil until nice and browned. Take them out and set aside.
3Grill the burger to your satisfaction. I'm a medium well to well done burger guy. Please don't judge. I like the outdoor bbq grill more, but you can use a griddle or cast iron skillet indoors. That's how Hodad's does it.
4Just before the burger is done, heat the thinly sliced pastrami. I do this in the cast iron skillet with a tiny bit of oil.
5Add cheese to the burger, close the lid, and let it melt for no more than 1 minute.
Assembling the burger
1Start with the bottom half of the bun. Put twice as much mustard as you usually put on a burger. Twice. May be 2 and a half times. Go big.
2Put the burger with cheese on the mustard-laden bottom bun. Add enough pastrami to make a decent-sized pastrami sandwich. Not a NY Deli sized pastrami sandwich, but enough to be good by itself.
3Add the grilled onions. This is a big burger!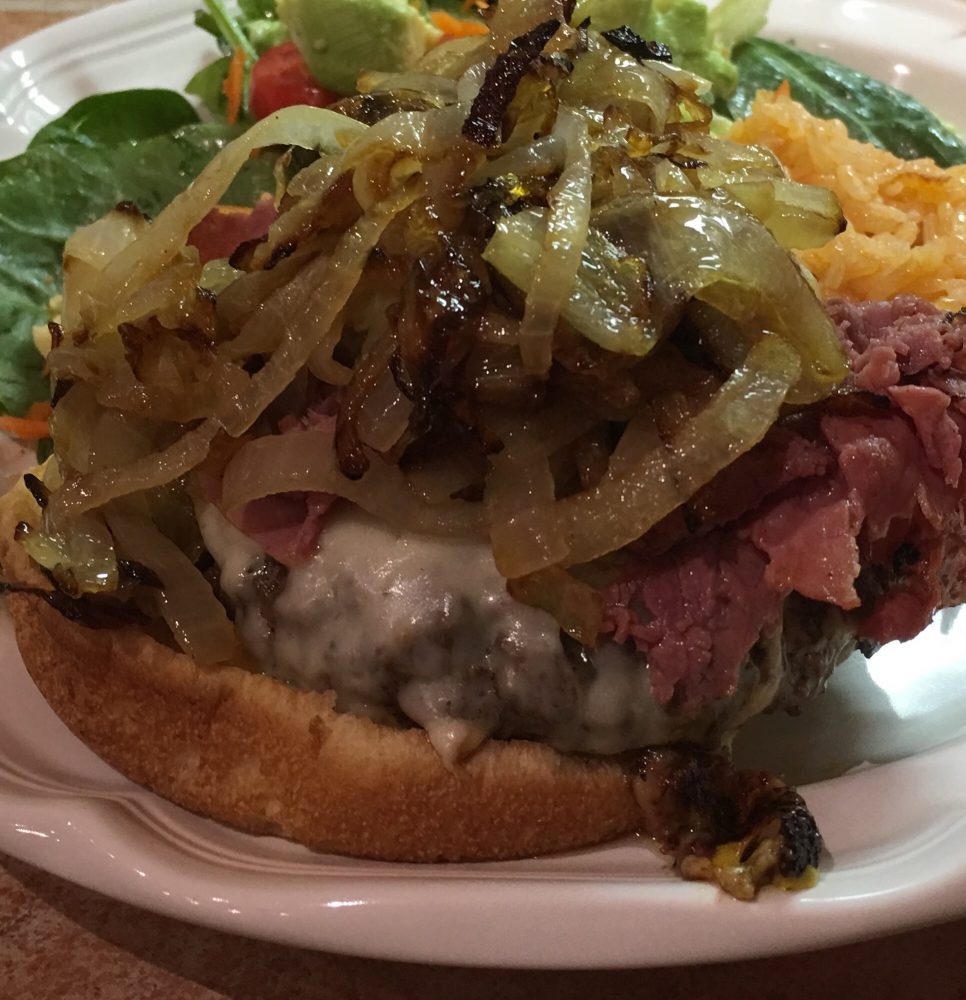 4Put a normal sized amount of ketchup on top, place the bun, slice in half if you want, and you are ready to go!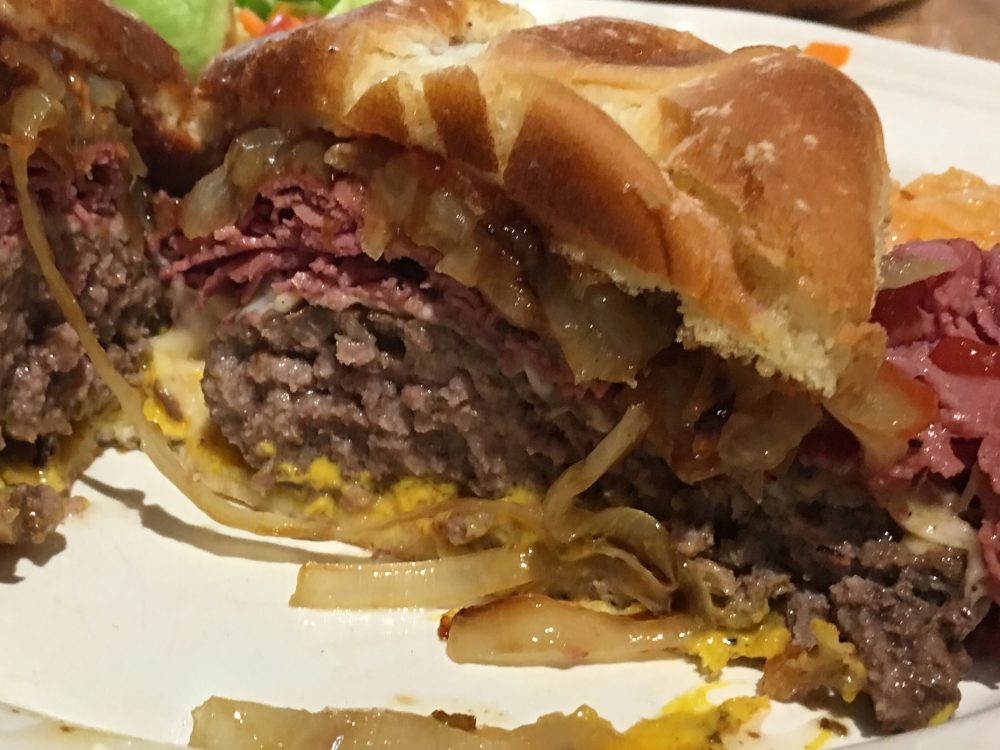 You can add pickles if you want, but we don't.  We are a pickle free household.  No one in our family likes them.  I do have friends that like pickles, and I reluctantly remain friends with them.  You can see that I am very open-minded.
Please note that one of the pics in this recipe has no onions and no mustard.  Dawson is still an evolving young eater, and he prefers neither of the above.  I do judge, but I still love him.
0 Reviews