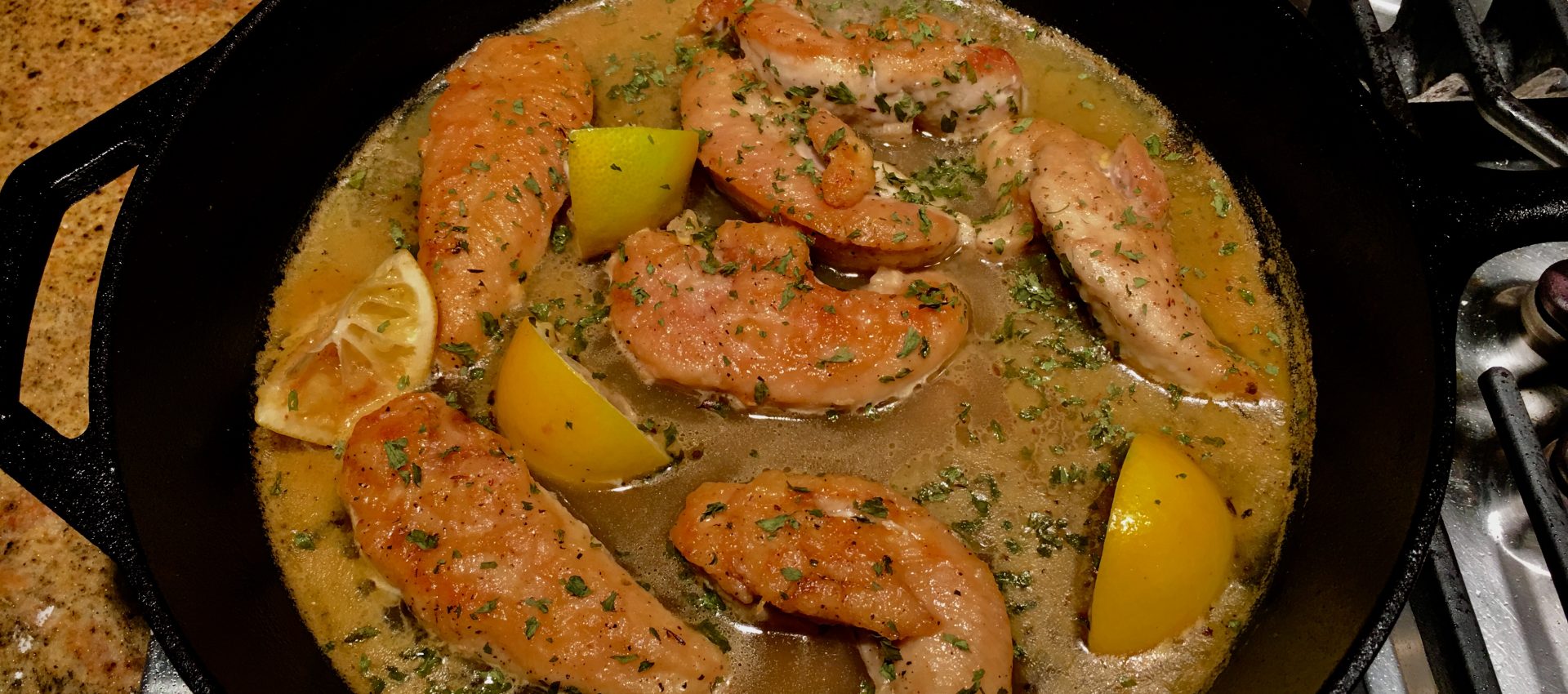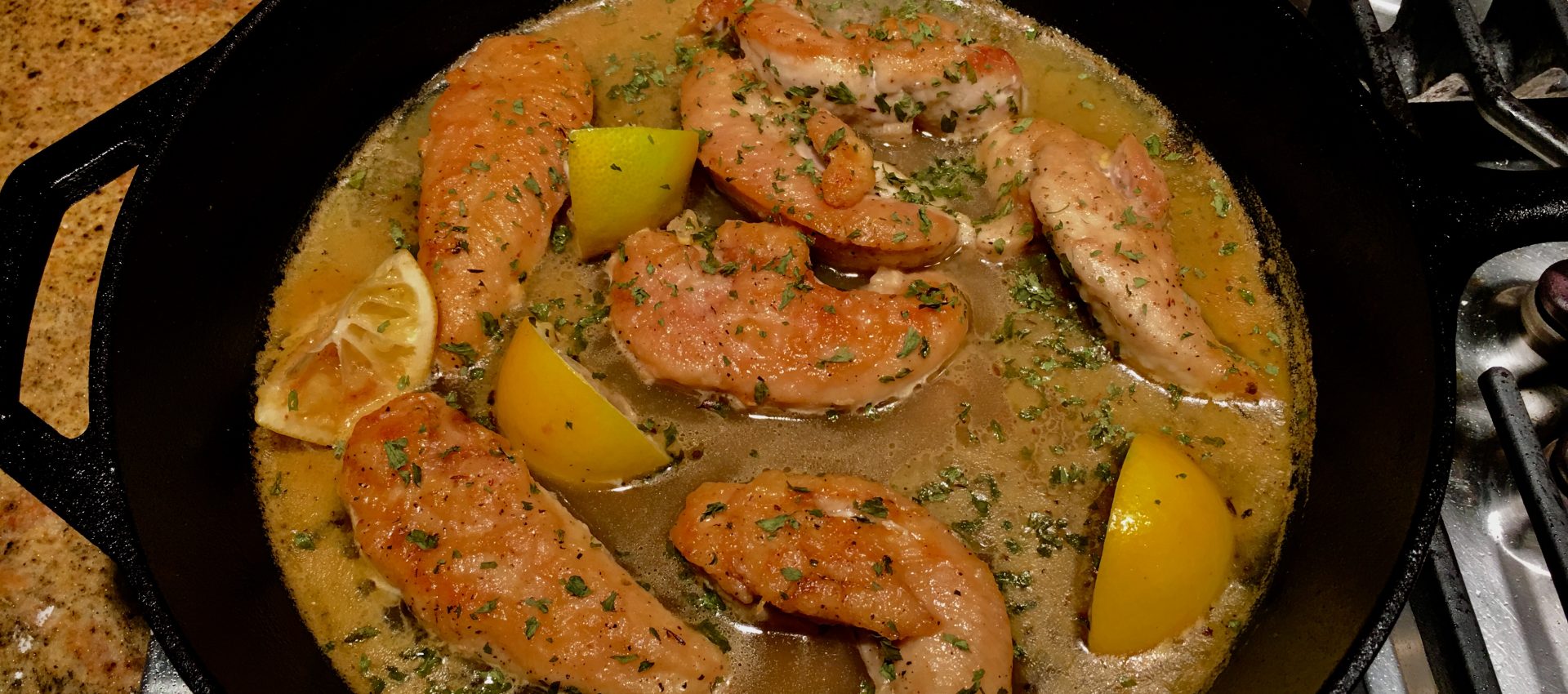 Lemon Chicken
November 12, 2016
This is another recipe I grew up with. I remember watching Mom make it all in the pan, and it was soft and buttery chicken that was filling and wonderful.   She would serve it with her brown rice recipe, making quite a meal. I was a pretty lucky kid. This is now my son Dawson's favorite chicken recipe.  He asks for it when he has friends over for dinner!  I could not ask for higher praise!
Prep: 15 mins
Cook: 45 mins
Yields: 3 Servings Per Pound
Directions
1Mix Flour, Salt, Pepper and Italian Seasoning.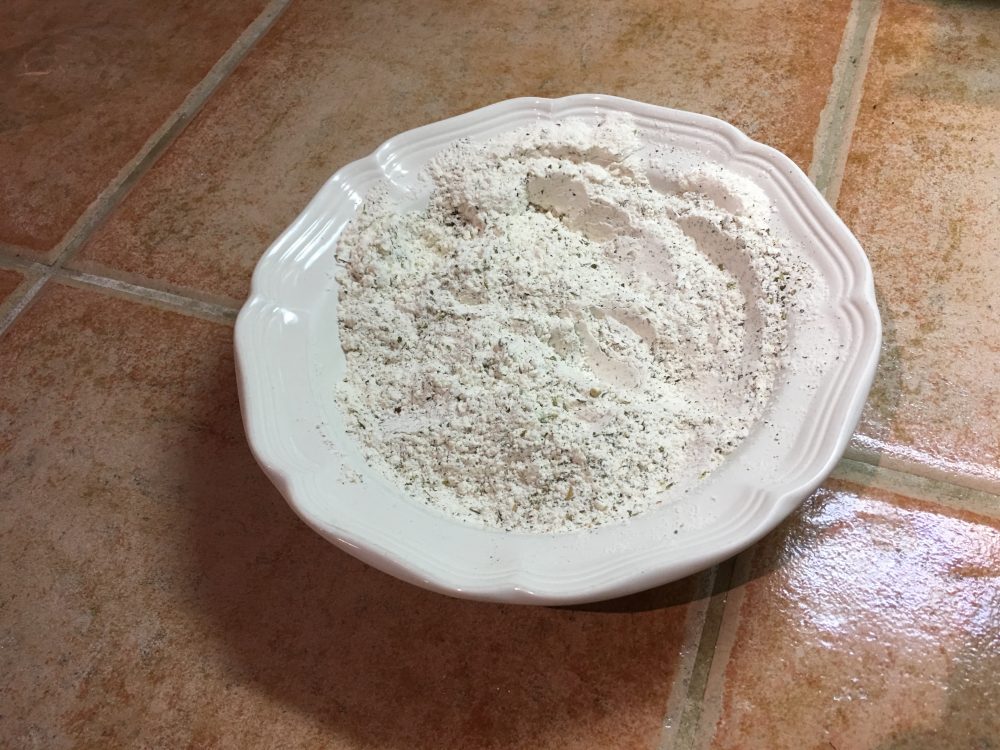 2Take chicken pieces and roll in flour mixture.
3Heat large skillet, add 2 Tbsp Butter and 2 Tbsp Olive Oil. Add chicken to hot oil/butter. Saute until brown on each side - about 5 minutes on each side. Remove and set aside.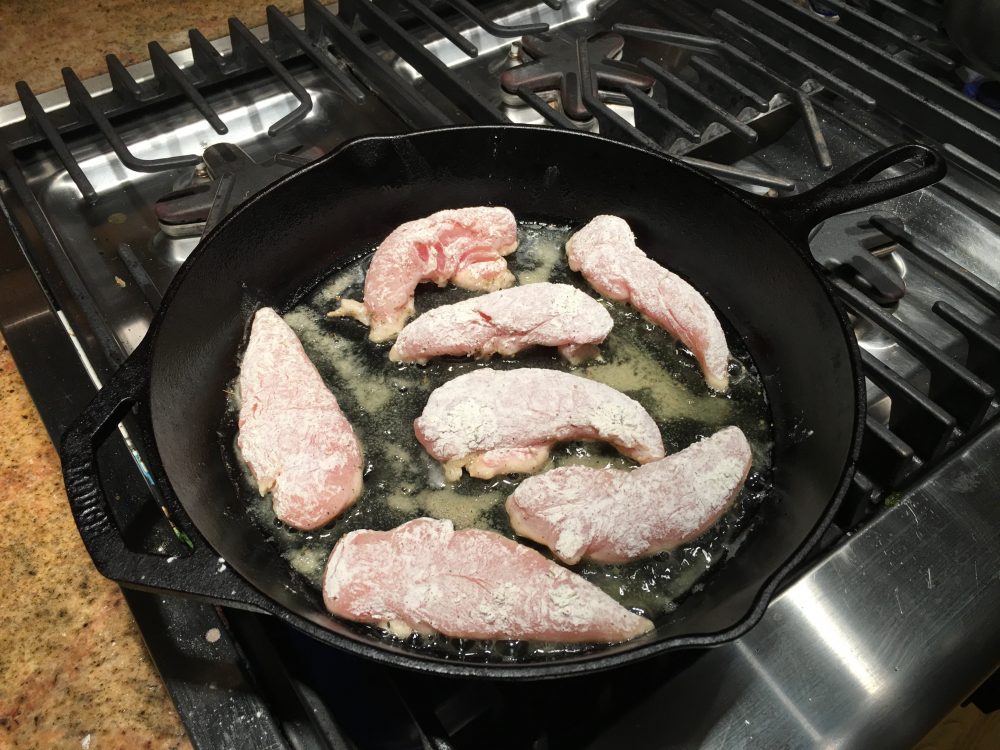 4Deglaze pan by adding all broth and stirring, scraping all chicken pieces off the bottom. Heat the mixture.
5Return chicken to the hot broth. Squeeze 6 quarters of lemon juice into it. Sprinkle with parsley. Simmer. Turn every 5 minutes.
6The chicken is ready when the chicken reaches 165 degrees. Use a Thermapen or other meat thermometer.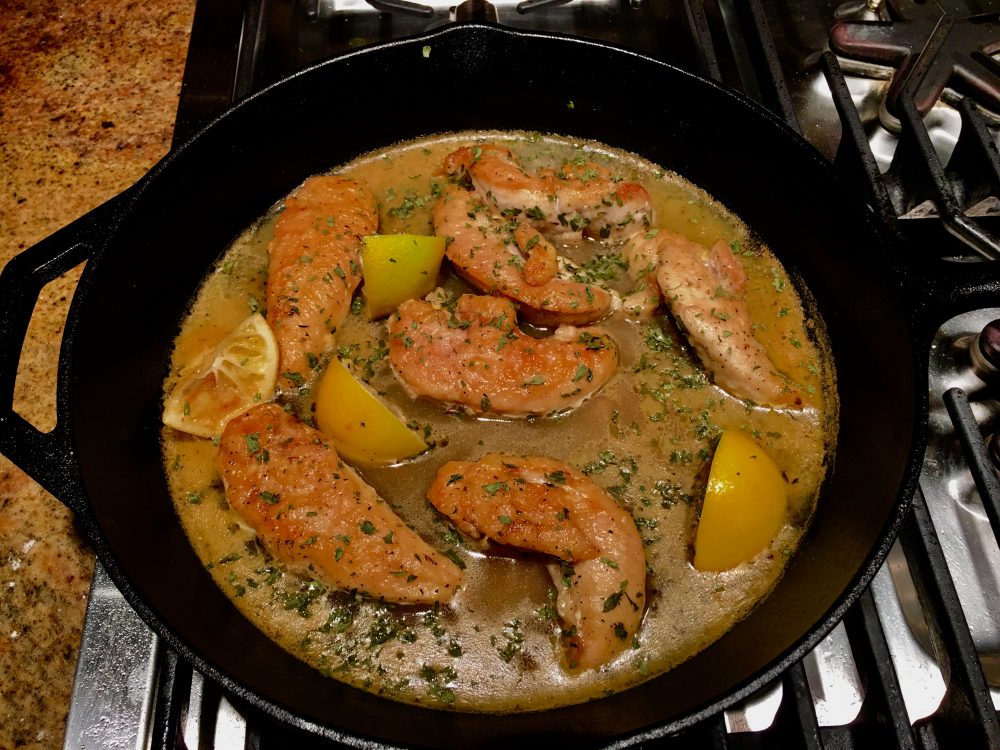 7Take the chicken out. If you want to thicken the broth, take out a cup and mix in 1 Tbsp of Corn Starch, mix well and return to broth.
8Serve the chicken on a plate, spoon some broth over it, and squeeze a little more lemon on it. Dawson likes to have it with a "sidecar" of the thickened broth.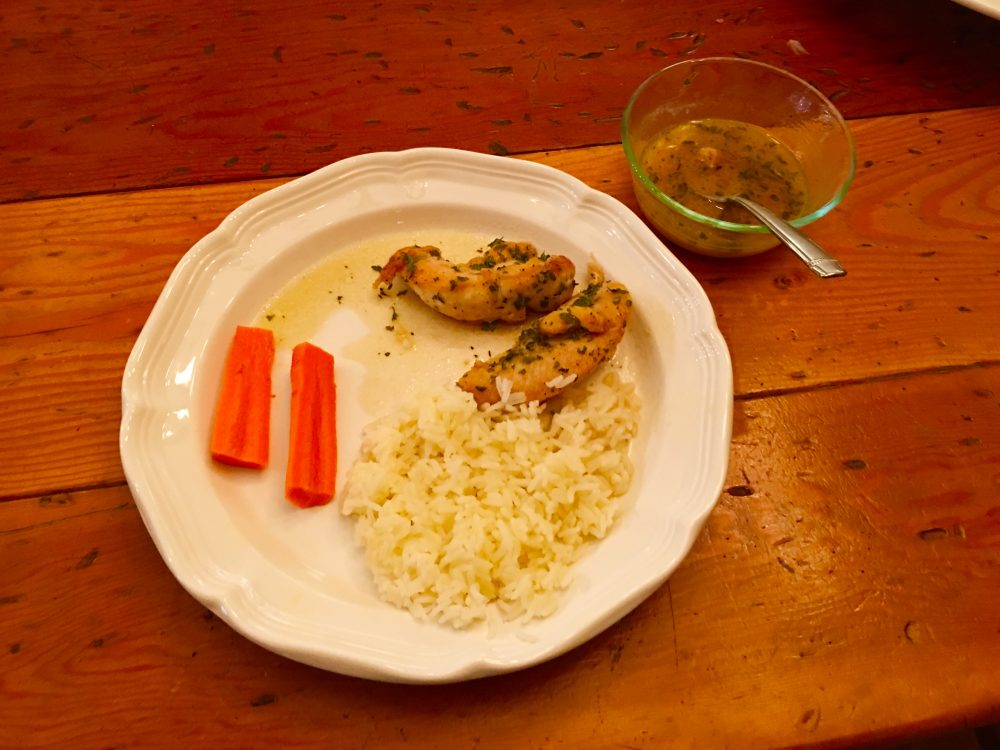 1 Review