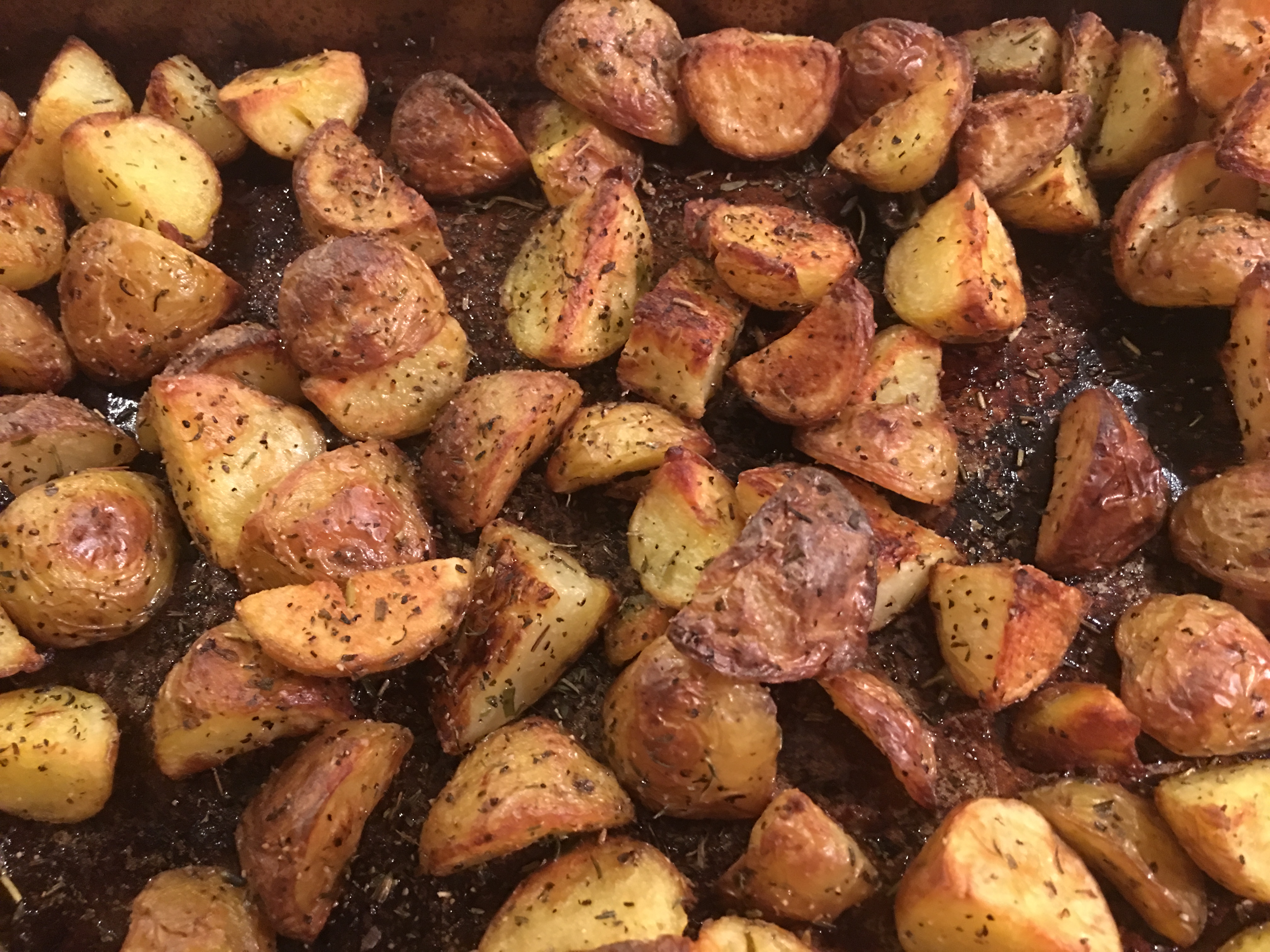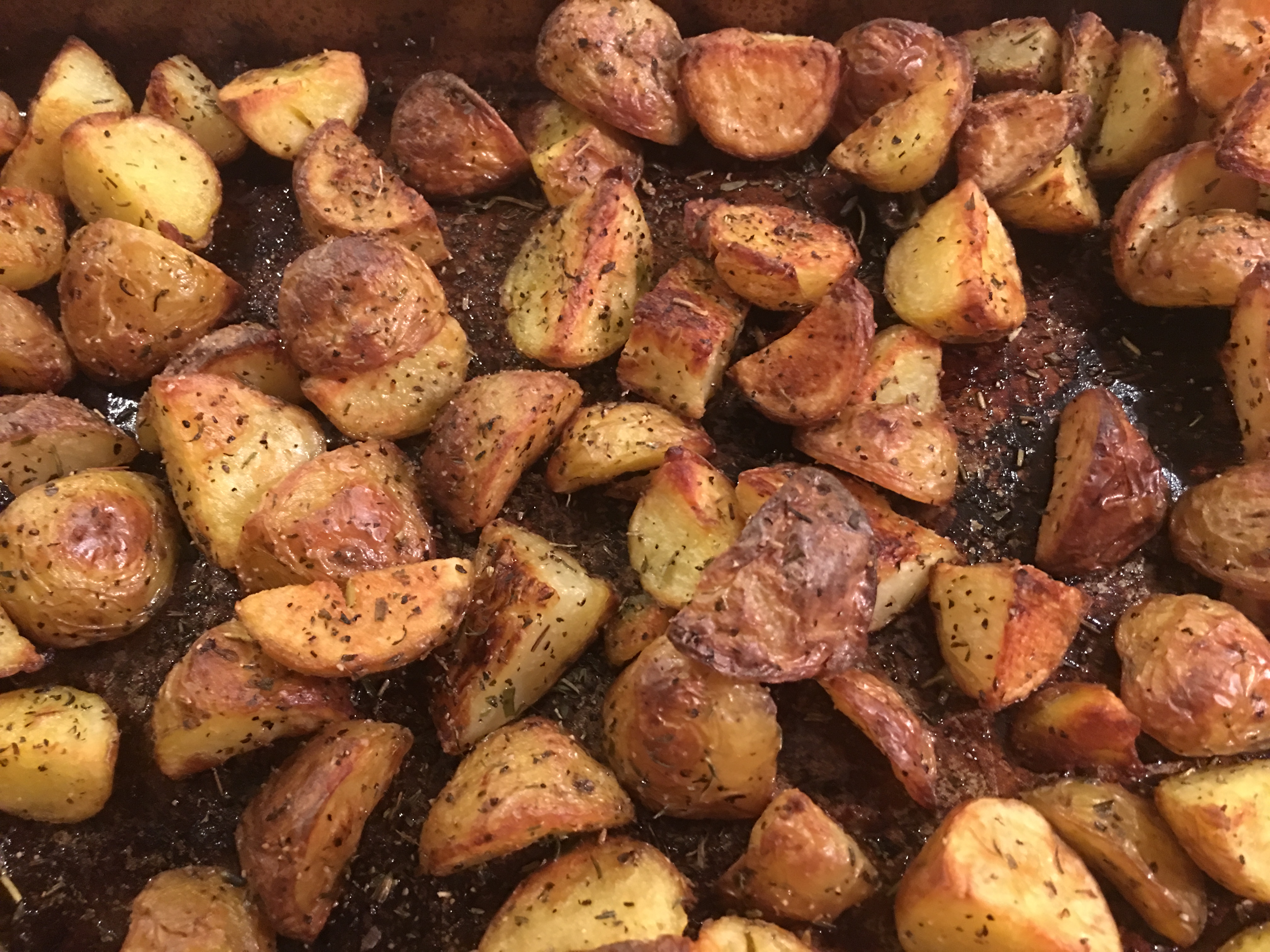 Dawson's Roasted Potatoes
Side Dish Comfort Foods, Food kids love In the Kitchen
October 30, 2016
These are the best roasted potatoes I've had.  It's adapted from a recipe in my favorite cooking magazine, Cooks Illustrated, and its fantastic.  My son Dawson loves these and will go for seconds and thirds.
This recipe is not quick.  You are making a commitment when you cook them, but it's worth it so you can achieve hero status.
Prep: 30 mins
Cook: 1 hr
Yields: 4 Servings
Directions
1Start boiling a large pot of water - enough to cover the amount of potatoes your are cooking. Preheat oven to 425.
2Cut potatoes into bite size pieces.
3When the water is boiling, place potatoes in the water. Let it come to a boil again, then allow to boil for one minute. Drain.
4Place potatoes back in the same pot on medium heat on the stove. Stir occasionally for 3-5 minutes. (You are getting moisture out of the potatoes so they will crisp up better).
5Add 1/4 cup olive oil, or other fat of your choice. Butter could be excellent here. Cooks Illustrated recommends duck fat. Stir, then pour onto cookie sheet, spreading into a single layer.
6Add salt, pepper, and herbes de provence. I'd recommend 2 teaspoons of salt and pepper, and 1 Tbsp of herbs.
7Place in oven for 20 minutes. Take out and turn the potatoes, return for another 15 minutes. They should be brown on all sides now.
8Take out, and put the potatoes back in the original pot. Add about 2 Tbsp olive oil, stir, put back on cookie sheet. You can hold them now until 10 minutes before you serve them. Taste for seasoning and adjust. (I always add more salt!)
9When you are ready, place potatoes back in oven (still at 425 or for more speed, broil), and cook for 5 - 10 minutes. Serve immediately.
1 Review