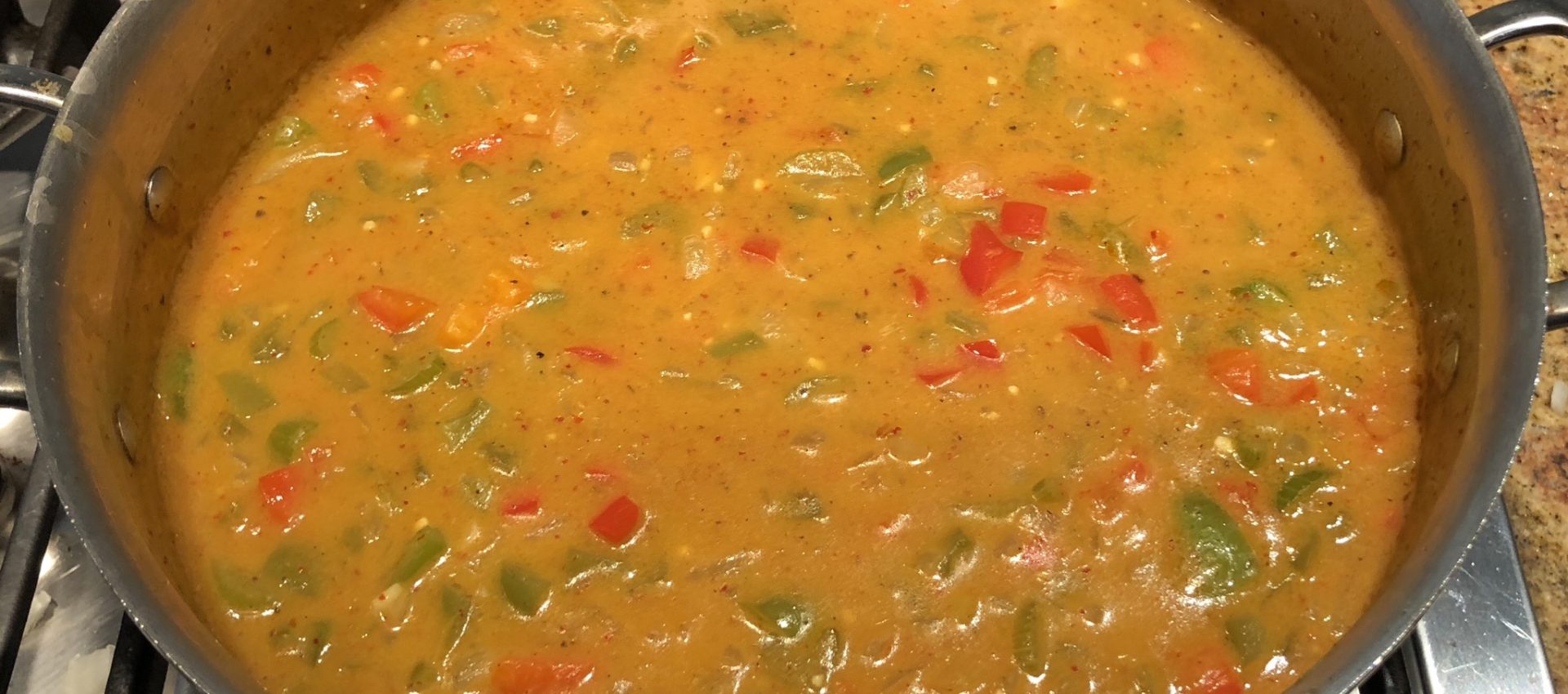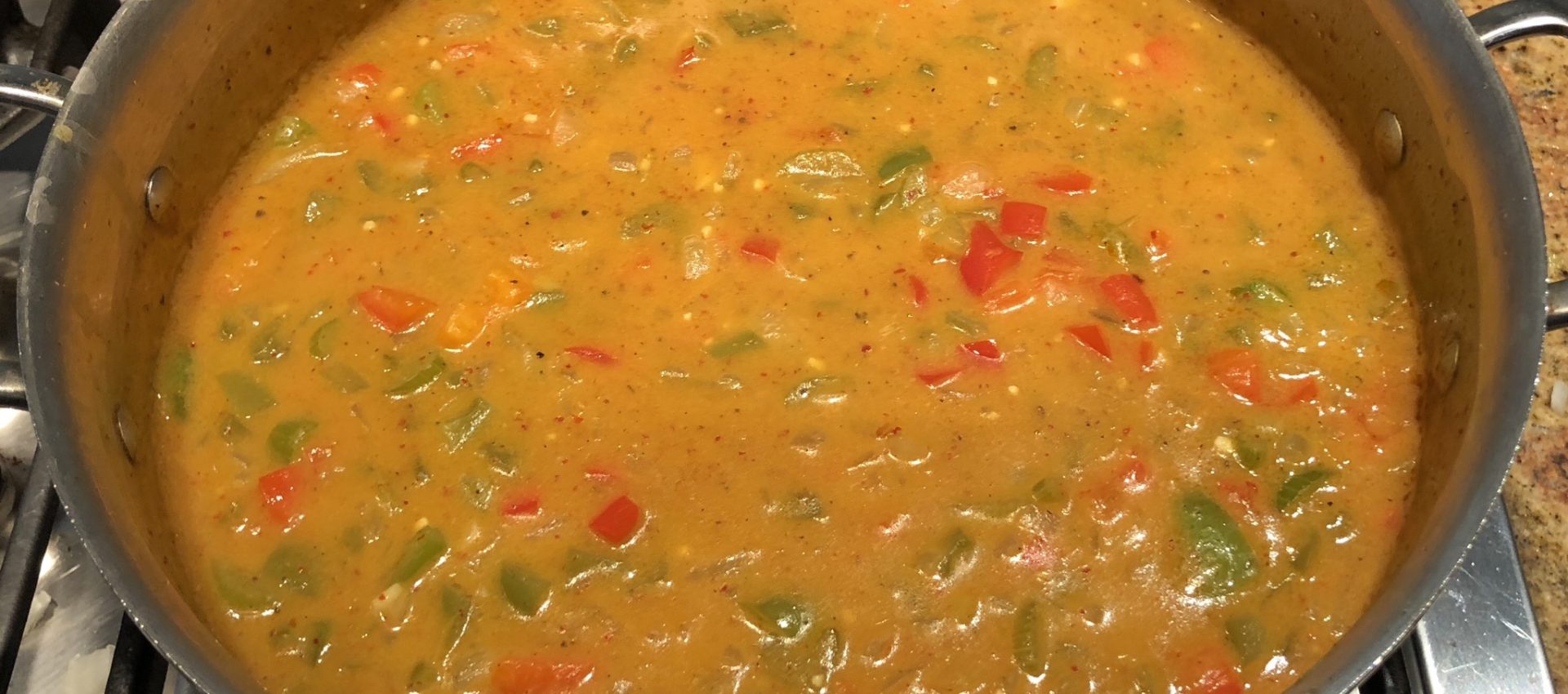 Cambodia Yellow Curry Sauce
Entree, Sauces and Spices, Vegetarian Asian, Seafood, Vegan, Veggie In the Kitchen
January 13, 2018
Kep, Campbodia is a fishing and crabbing community on the Gulf of Thailand on the southern border of Cambodia. My family visited there early in 2018, and we fell in love with so much in Cambodia, including the food. Cambodian food is not as spicy as Thai food. They use more yellow curry than red curry. The signature dish is called Fish Amok, which is fish in yellow curry served in a bowl made from banana leaves. I had several different versions and loved them. While at the Fish Market restaurant in Kampot, a town near Kep famous for its pepper (cleverly called Kampot Pepper), I had a dish called Kep Fish, which was a fillet of a white fish with a thick curry ladled over it.  Outstanding.
This mild Cambodian curry dish is a my combination of Fish Amok and Kep Fish, except that there is no fish. You choose what to serve it with - fish, shrimp, chicken, and tofu all work well.
Prep: 31 mins
Cook: 35 mins
Yields: 8 Servings
Directions
1Sauté onions, garlic, and celery in a little vegetable or olive oil.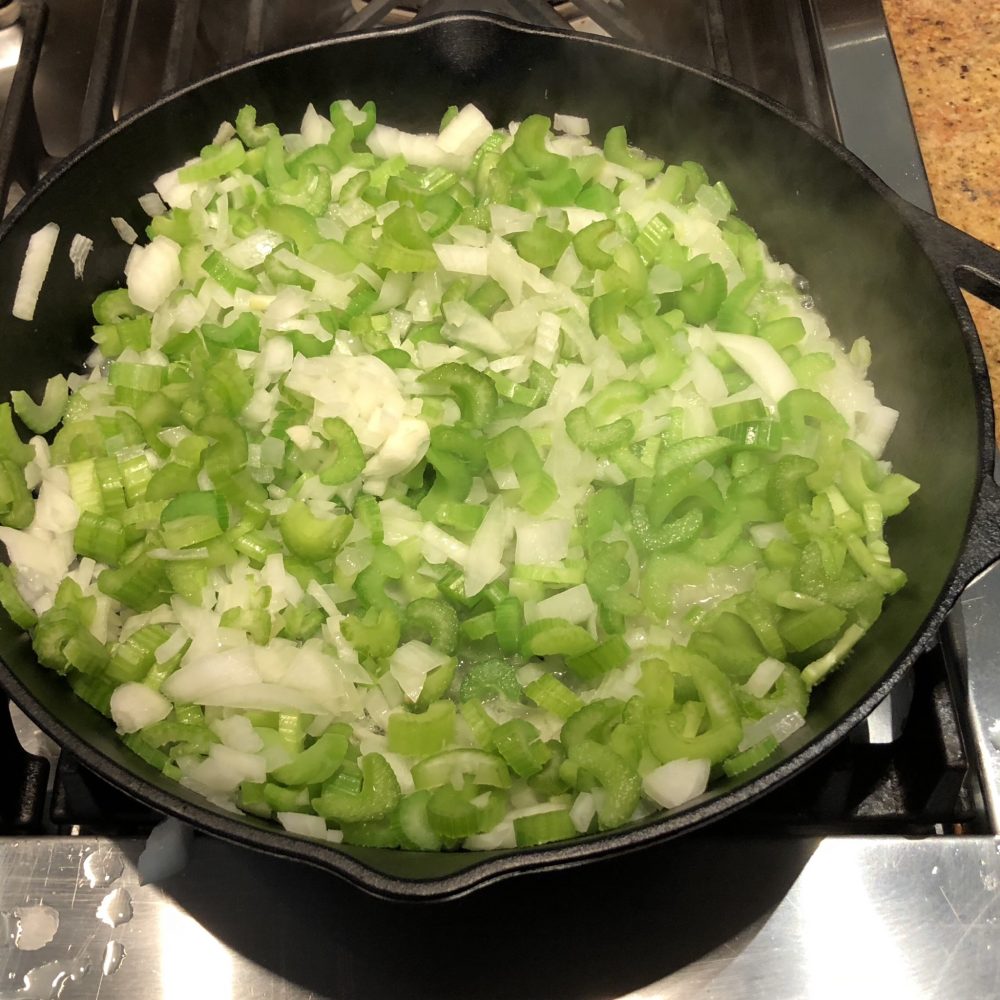 2Add bell peppers, and sauté until a little softened.
3In a separate pot, heat 1 Tbsp Olive Oil, mix in curry paste.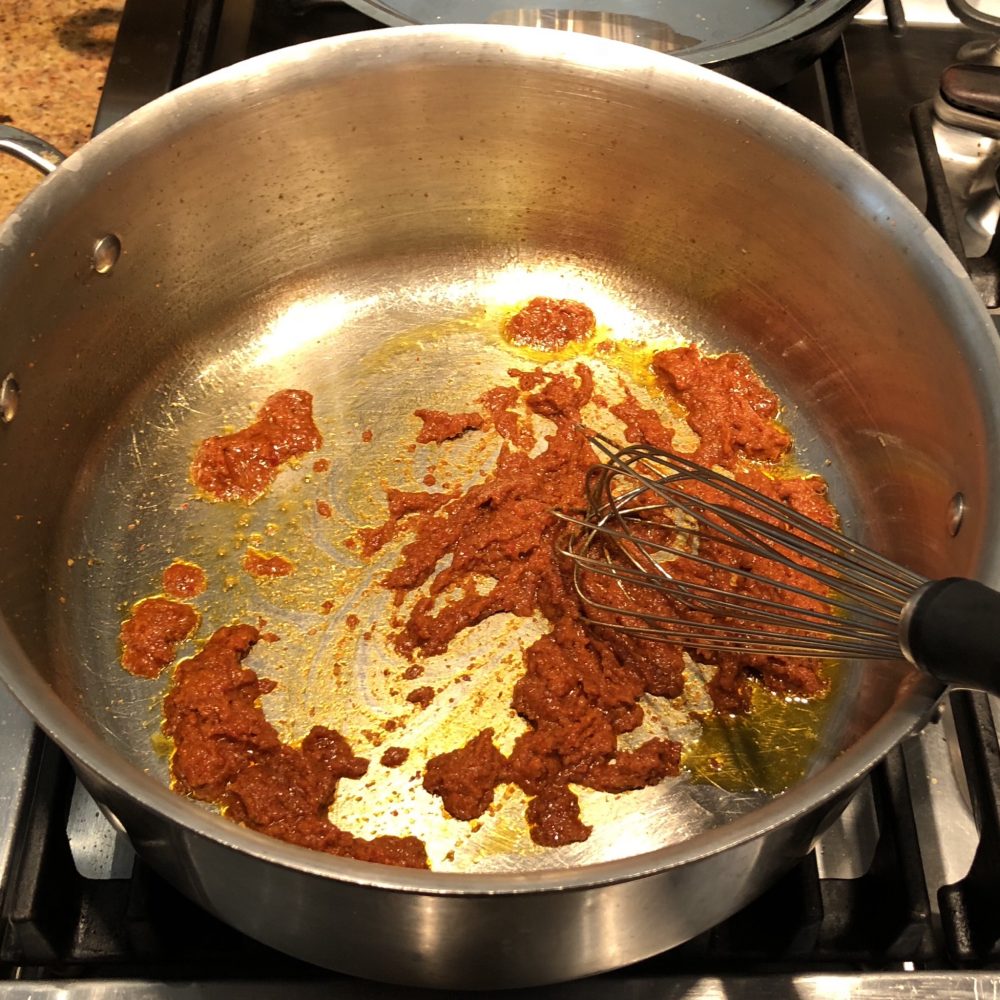 4Mix in coconut milk with a whisk.
5Taste for spice. You can add curry paste, red chili pepper flakes, or chili garlic sauce if you want more heat. Add vegetable broth and re-taste for heat.
6In a separate bowl, mix a small amount of the curry with the cornstarch. Mix back into the curry to thicken.
7Add vegetable mixture to curry sauce.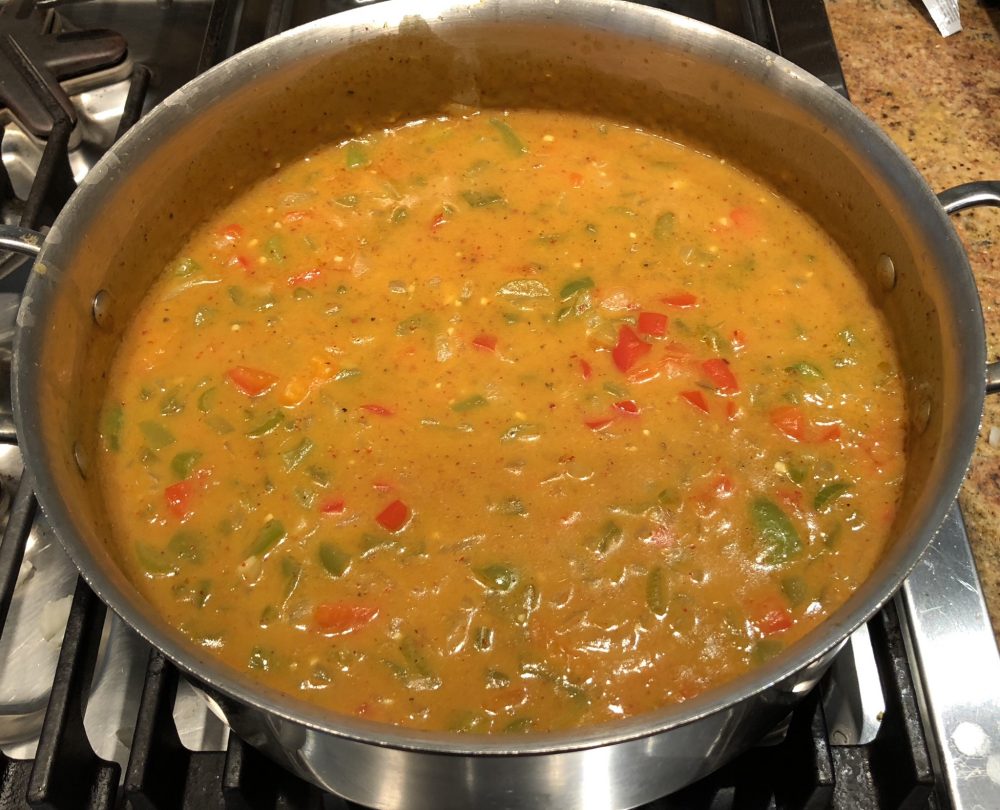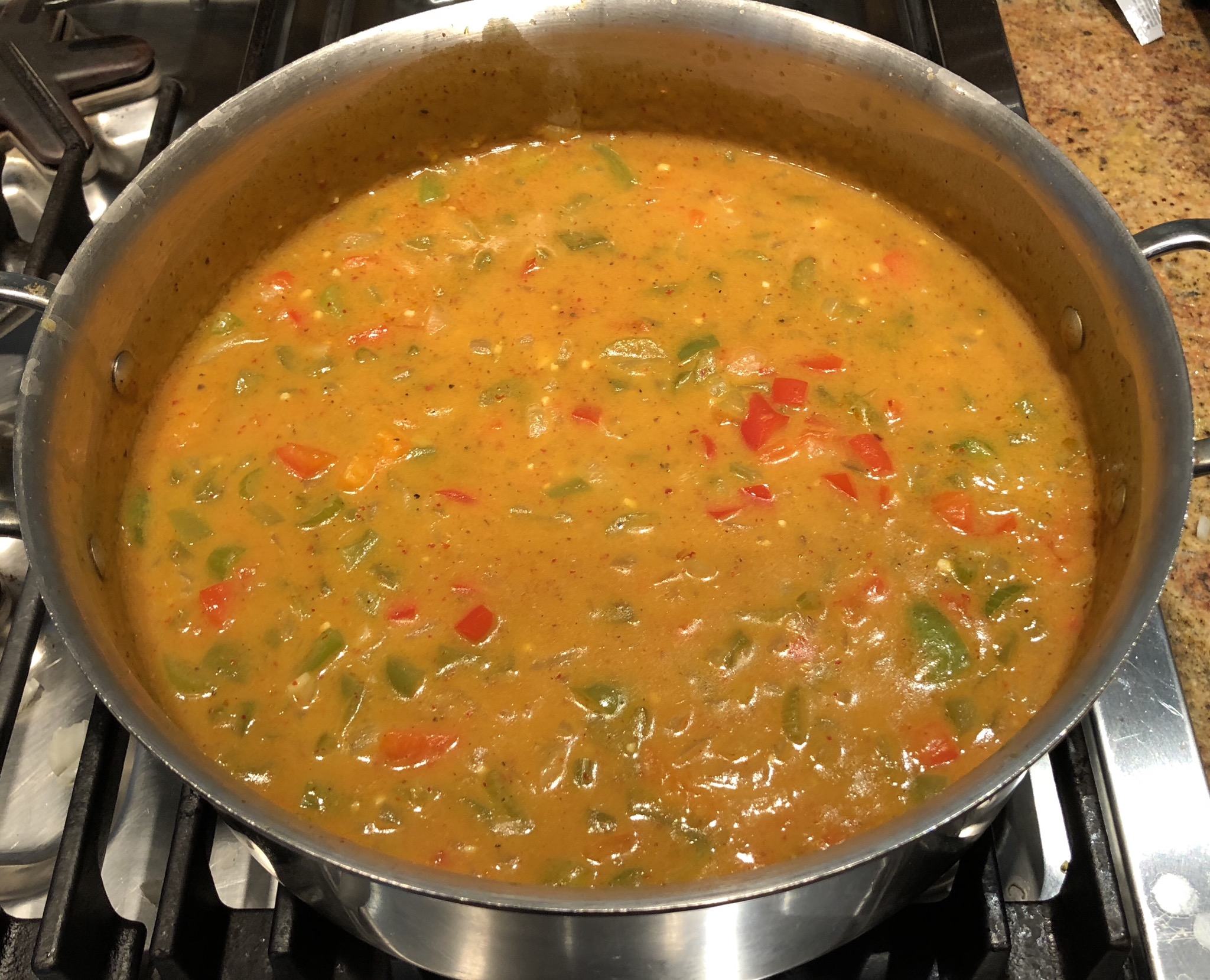 The calories below include tofu.
0 Reviews