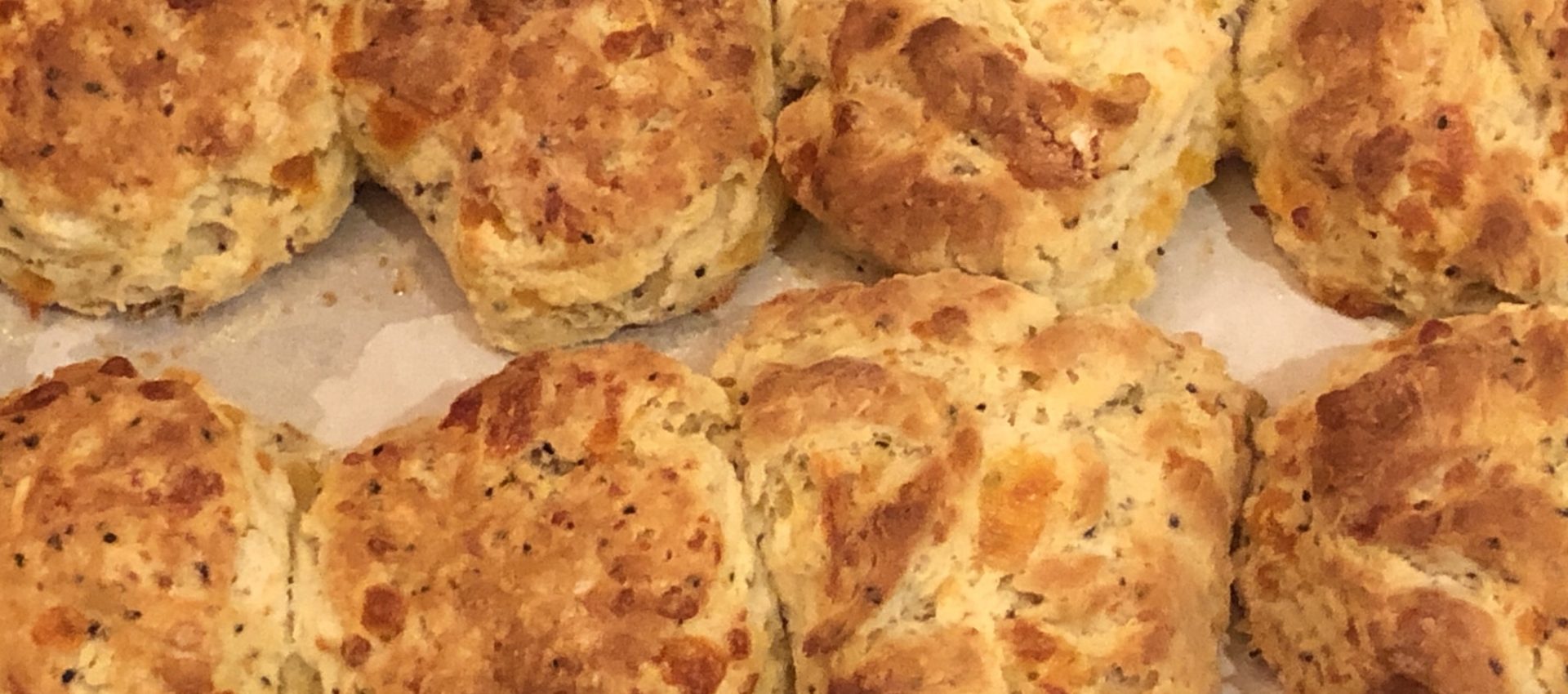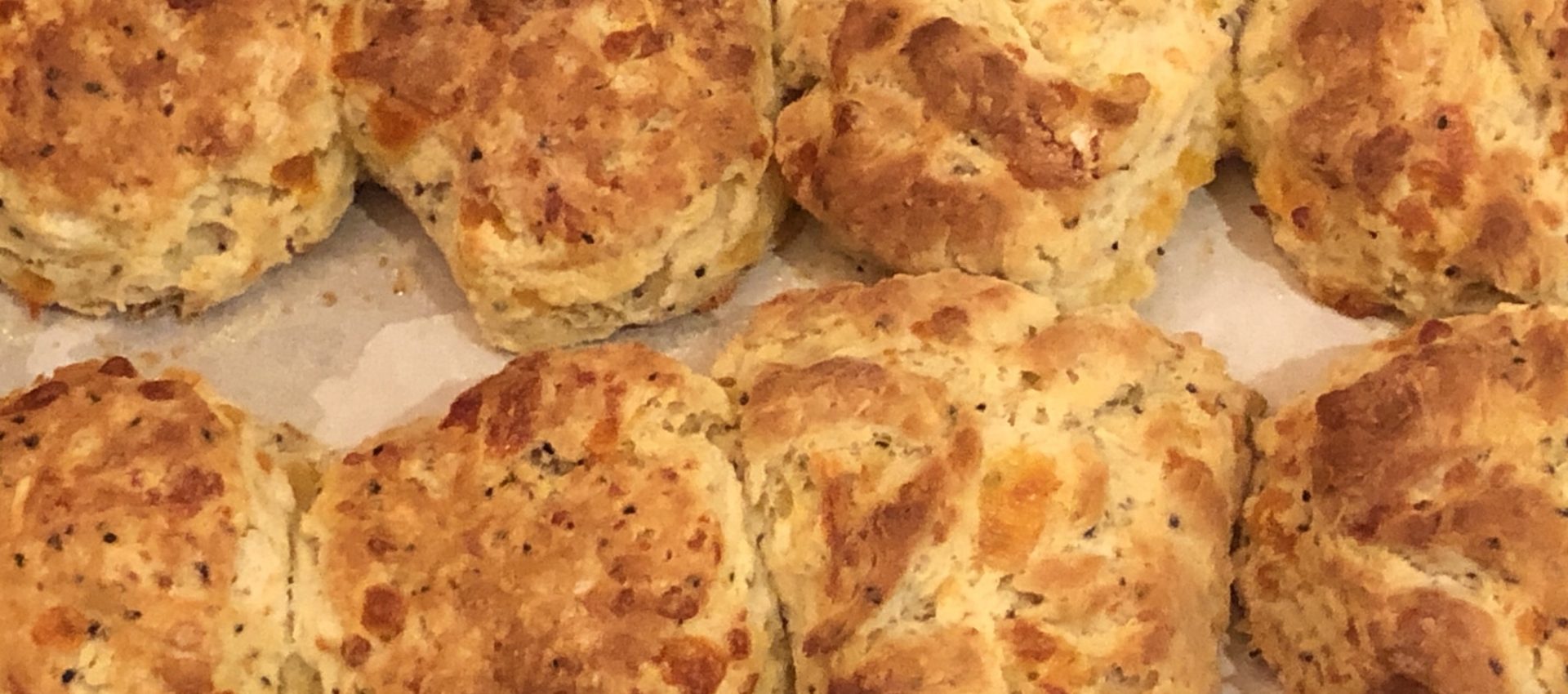 Biscuits with Black Pepper and Cheddar Cheese (or without!)
Breakfast, Side Dish, Vegetarian Comfort Foods, Food kids love, Merican, Southern, Veggie In the Kitchen
April 7, 2020
The Arkansas kid in me still loves biscuits. I have tried a variety of recipes, but now I have the one I'm sticking with.  Yes, it has an obscene amount of butter in it. But maybe you just shouldn't worry about it for this one thing? I adapted it from Joanna Gaines Magnolia Table cookbook, and I just love it. The black pepper and cheddar cheese make them savory additions to breakfast, brunch, or dinner. You can make the dough ahead and cut the biscuits up to 3 days ahead, then pop them in the oven when you absolutely need to have them. I think you'll love them!
Prep: 1 hr 33 mins
Cook: 25 mins
Yields: 16-20 Biscuits
Ingredients
1 1/2 tsp Kosher Salt (or 1 tsp regular salt)
2 1/2 Sticks Cold Salted Butter, each stick sliced into 8 pieces then quartered
1 1/2 cups Cheddar Cheese (or mix of Cheddar and Parmesan)
Directions
1Mix together all dry ingredients.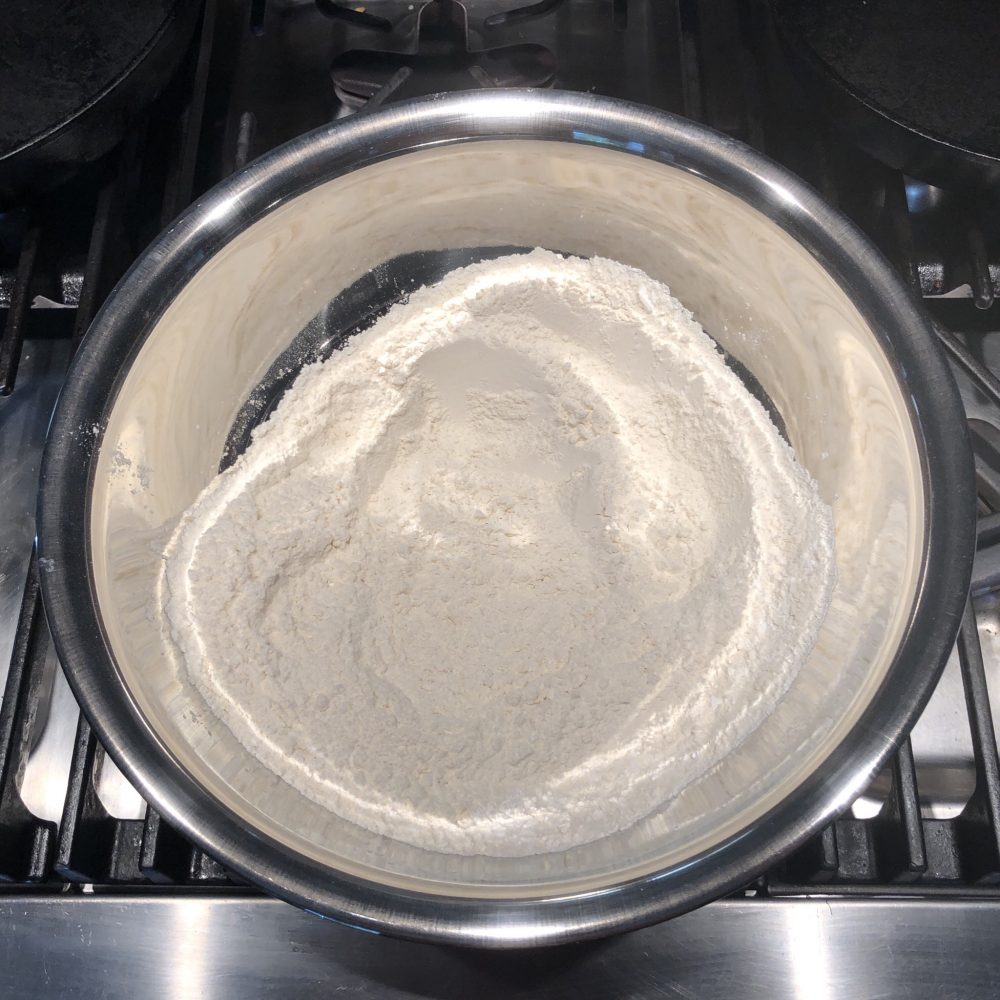 2Add cold butter pieces.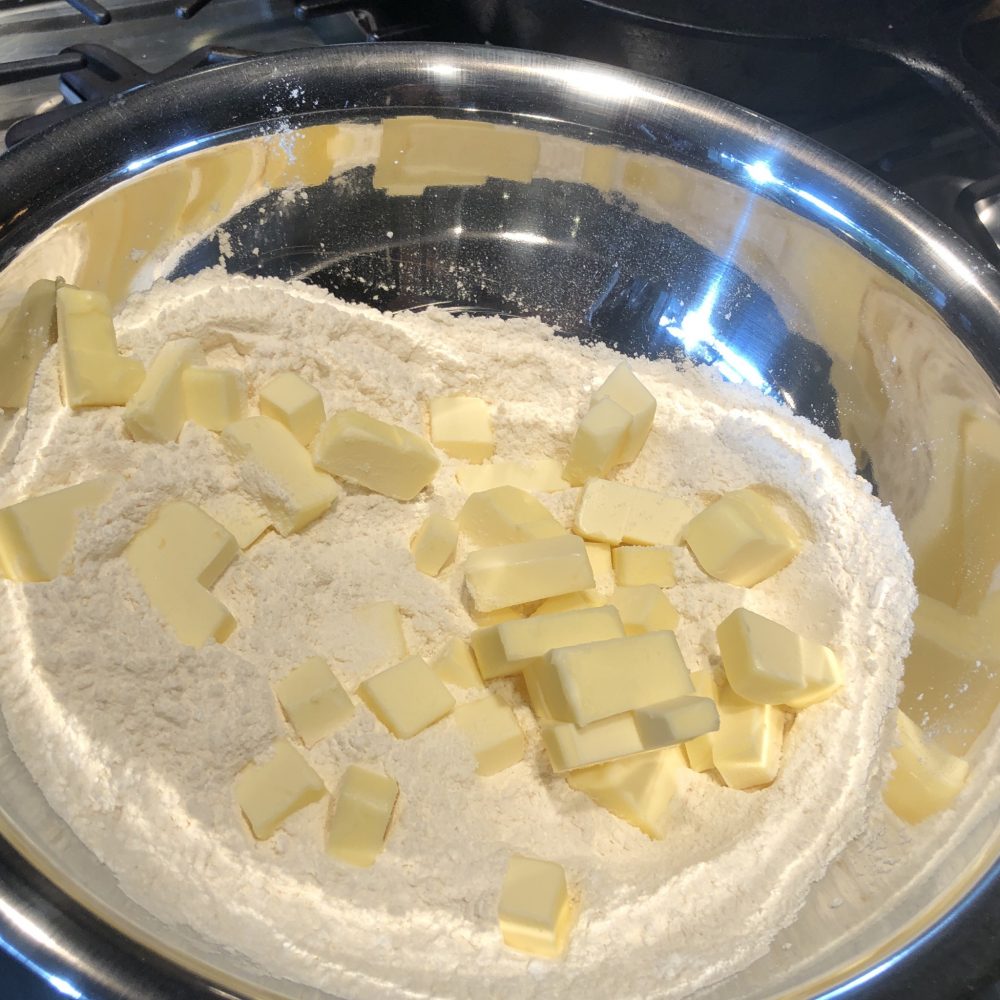 3Using a pastry blender (or a couple of forks if you don't have that), blend the butter into the dry ingredients until the butter is in pea-sized pieces.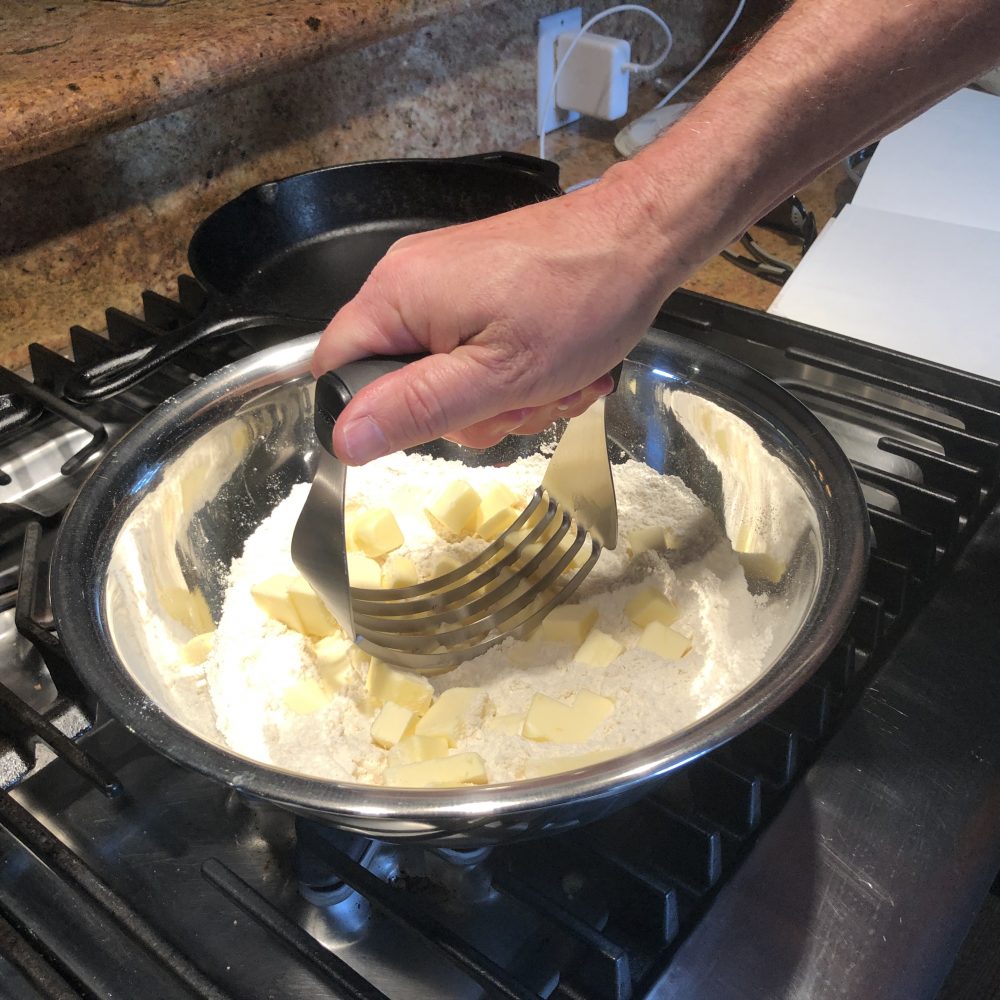 4Add in shredded cheese and black pepper and stir in.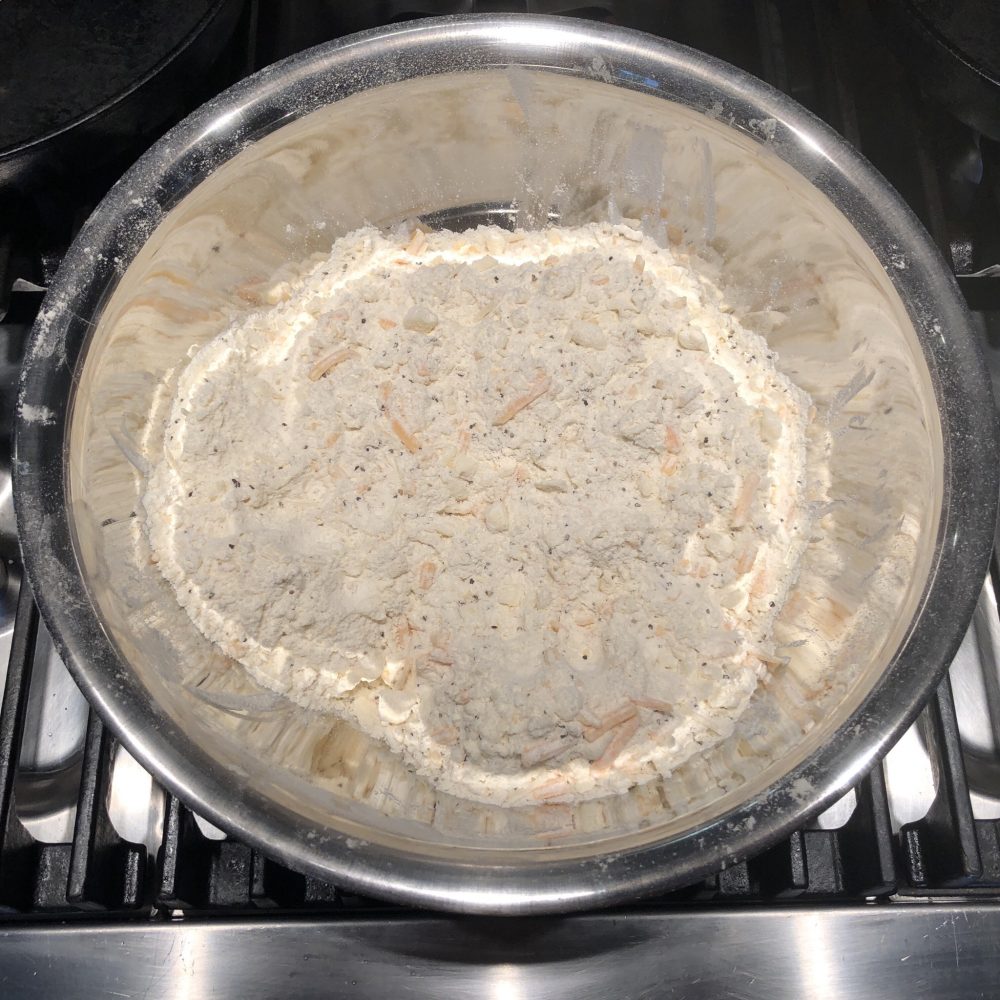 5Add beaten eggs and stir in.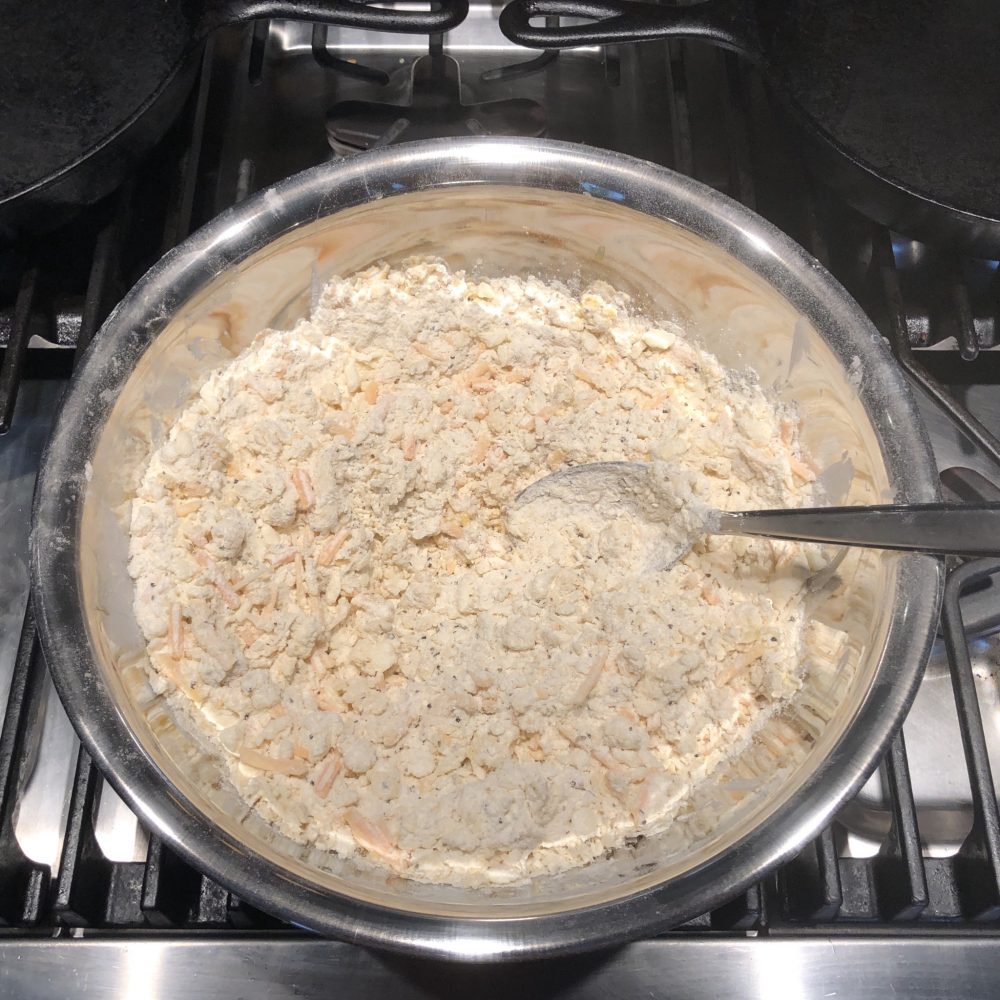 6Add buttermilk and stir in, then mix with hands. It should be sticky, but not wet. Add flour or buttermilk to dry out or moisten. Refrigerate from 1 to 24 hours.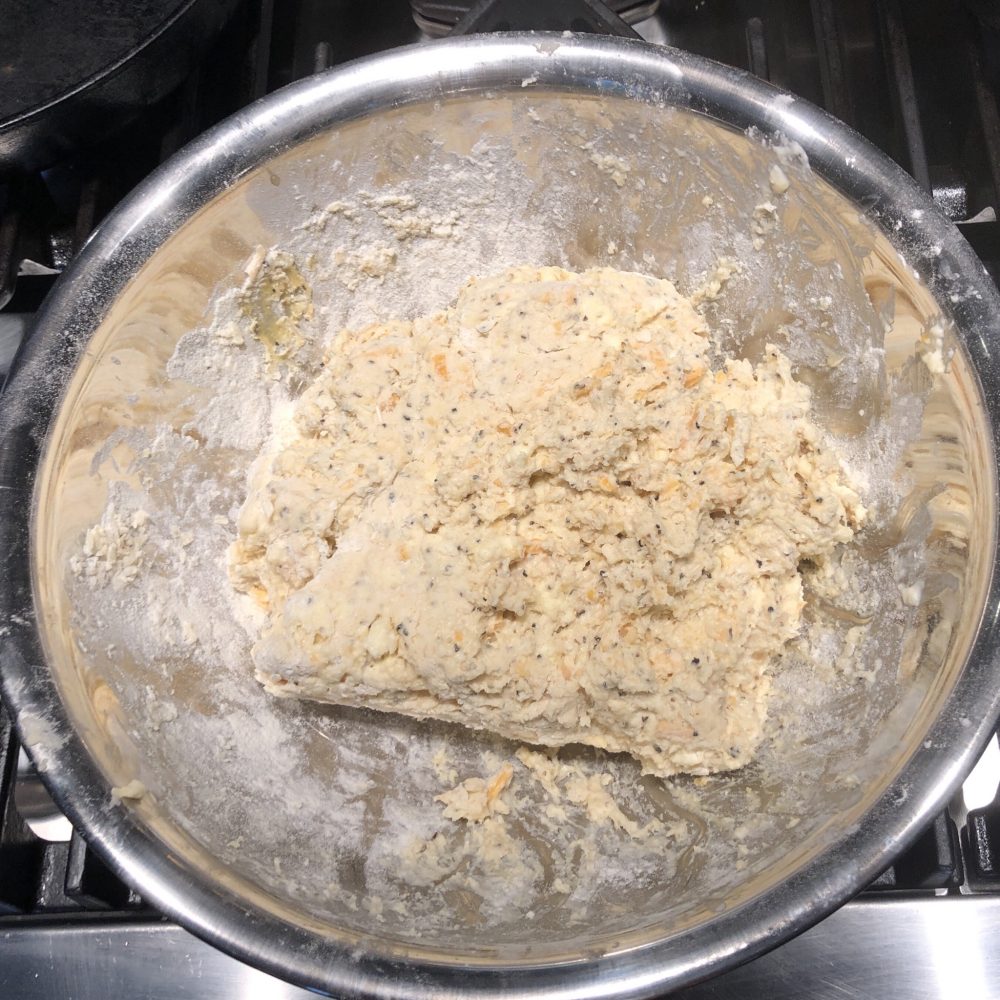 7Spread some flour on a clean surface. Take dough out of the fridge and flatten with hands until you have a circle/square/rectangle/odd shape that is a little more than 1/2 inch thick.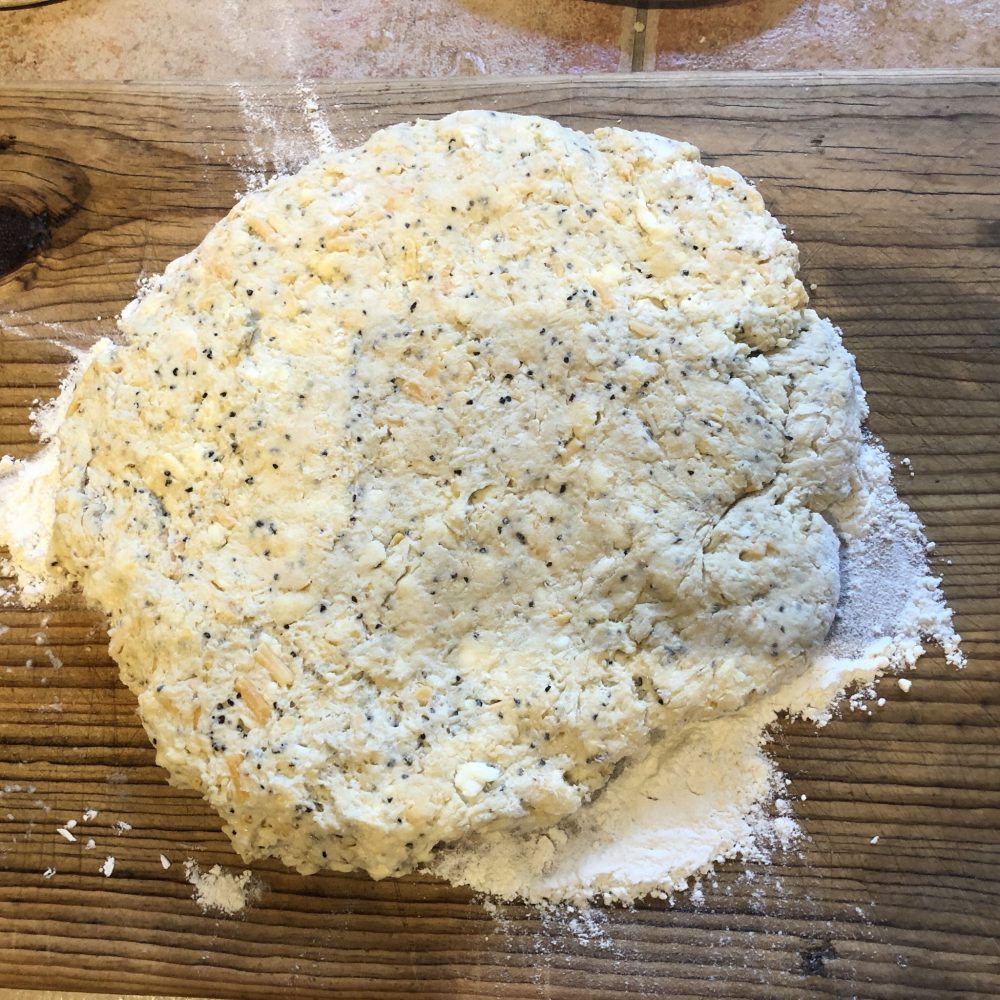 8Cut with biscuit cutter/glass/measuring cup/knife.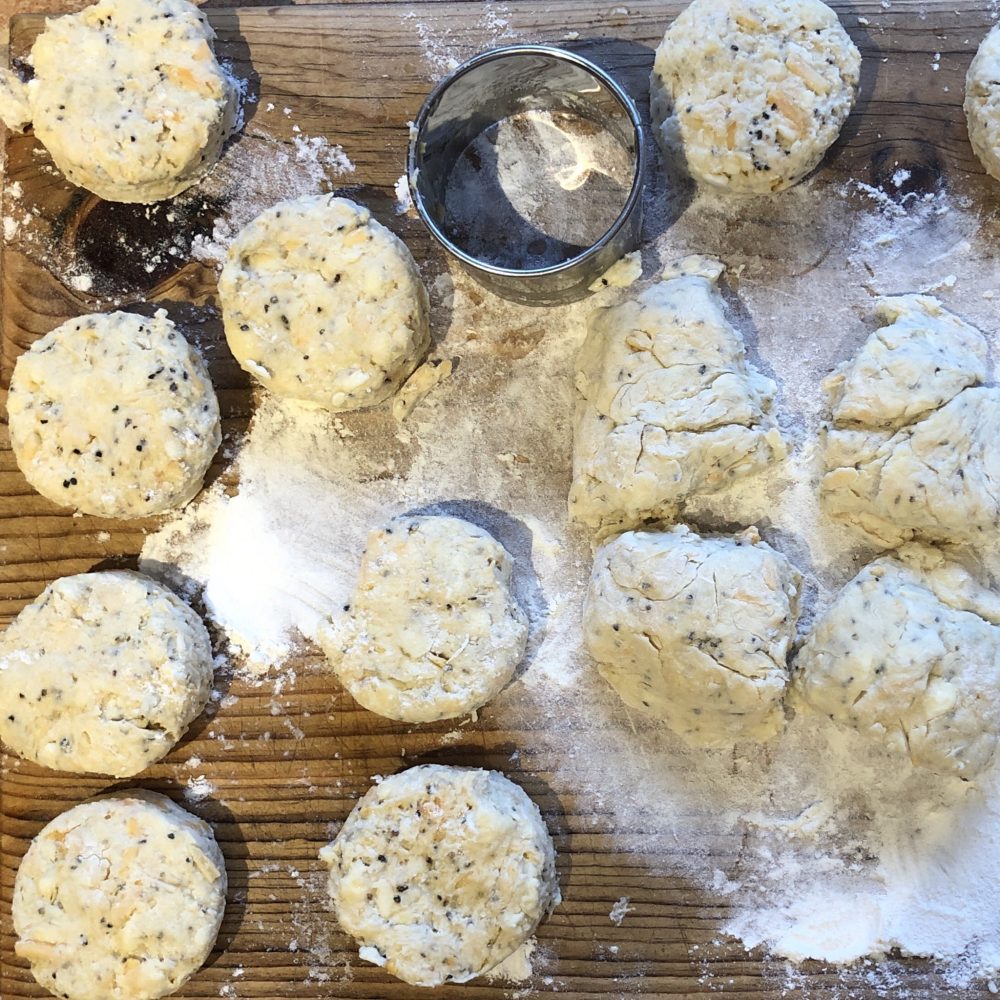 9Cook at 400 degrees for 15-20 minutes, until tops are golden brown.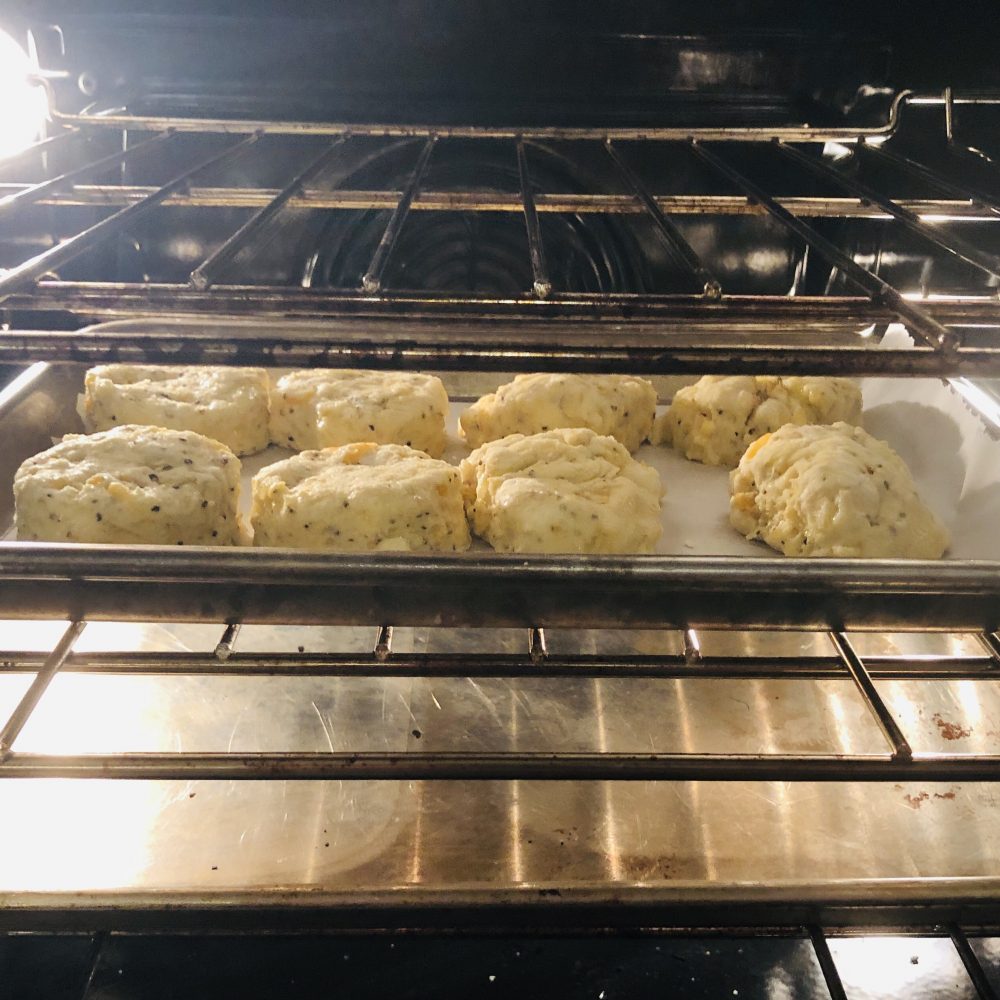 10Take out and serve immediately! We you see how much butter goes into these, you know you don't need to addd butter. But just a little bit won't hurt, will it?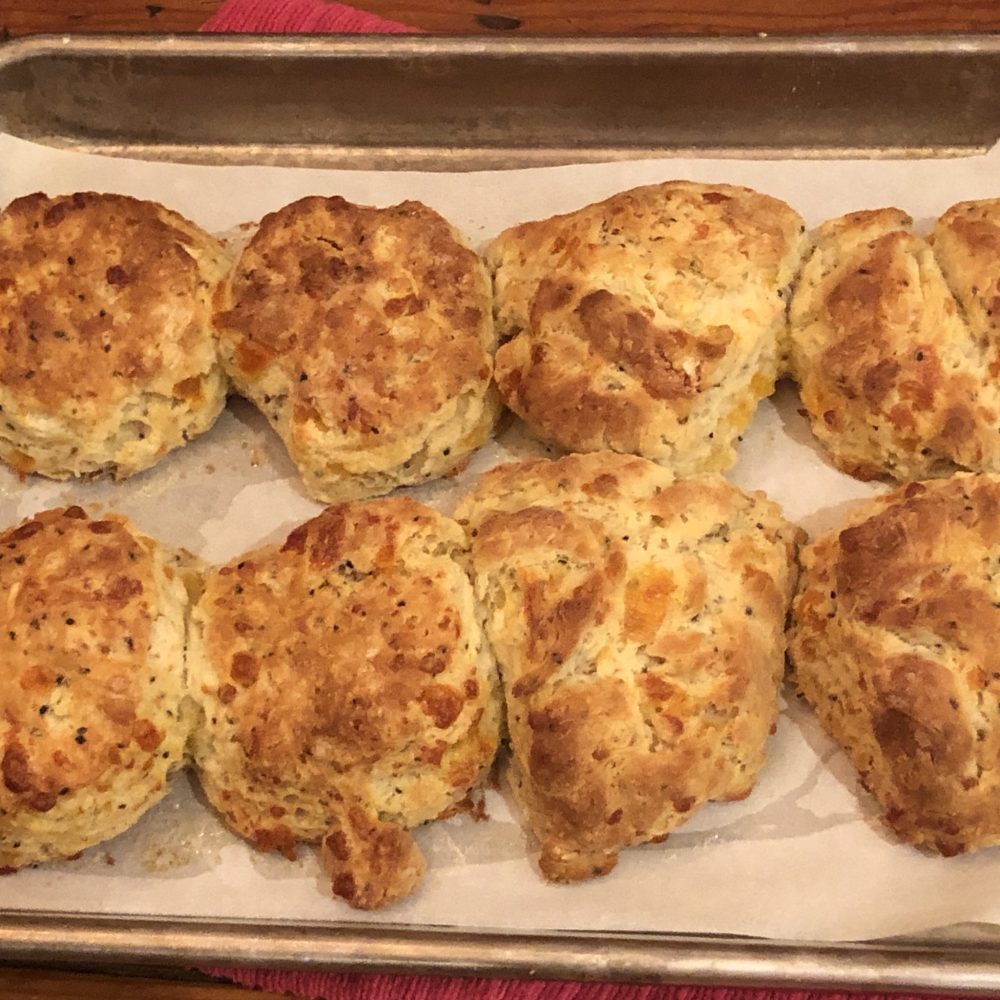 To make plain biscuits, take out the cheese and pepper, and add in  an additional 1/2 stick of butter (for a total of three sticks).
0 Reviews