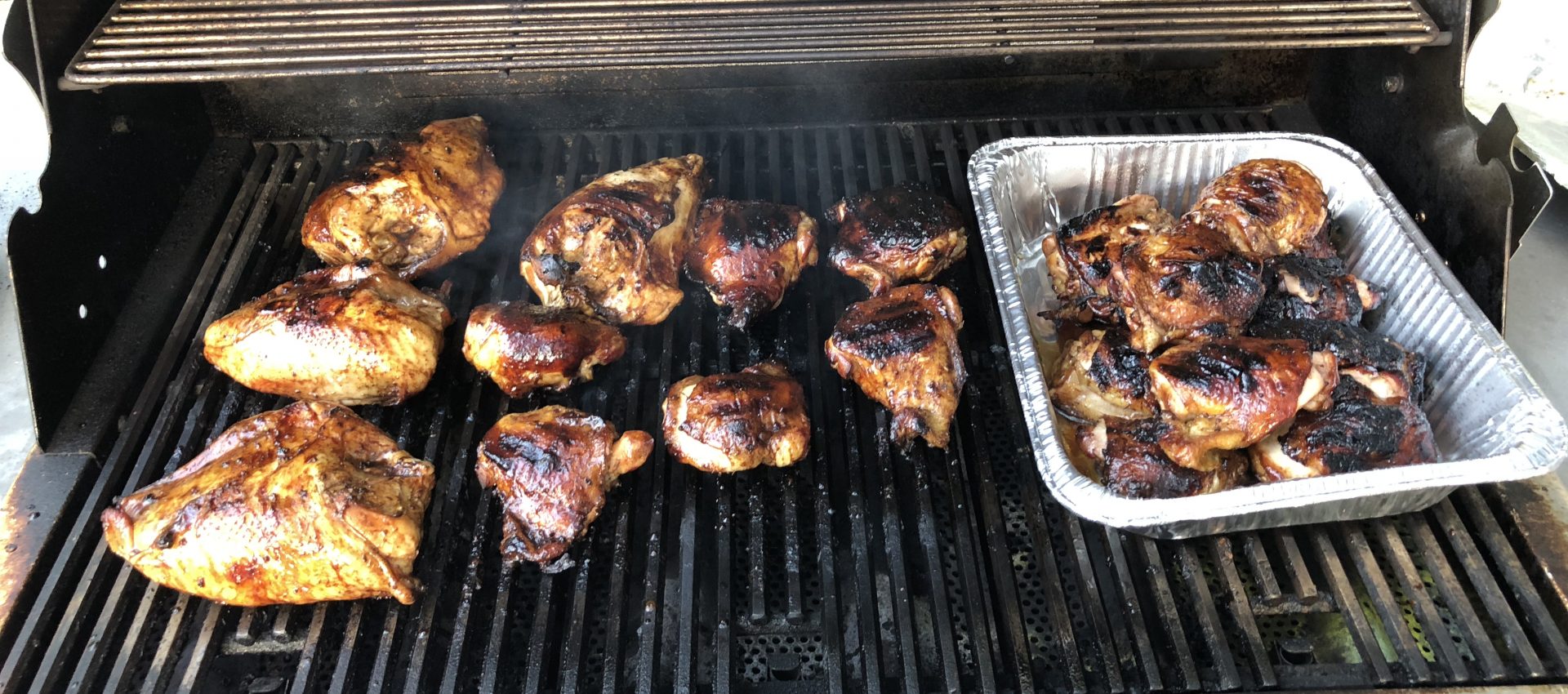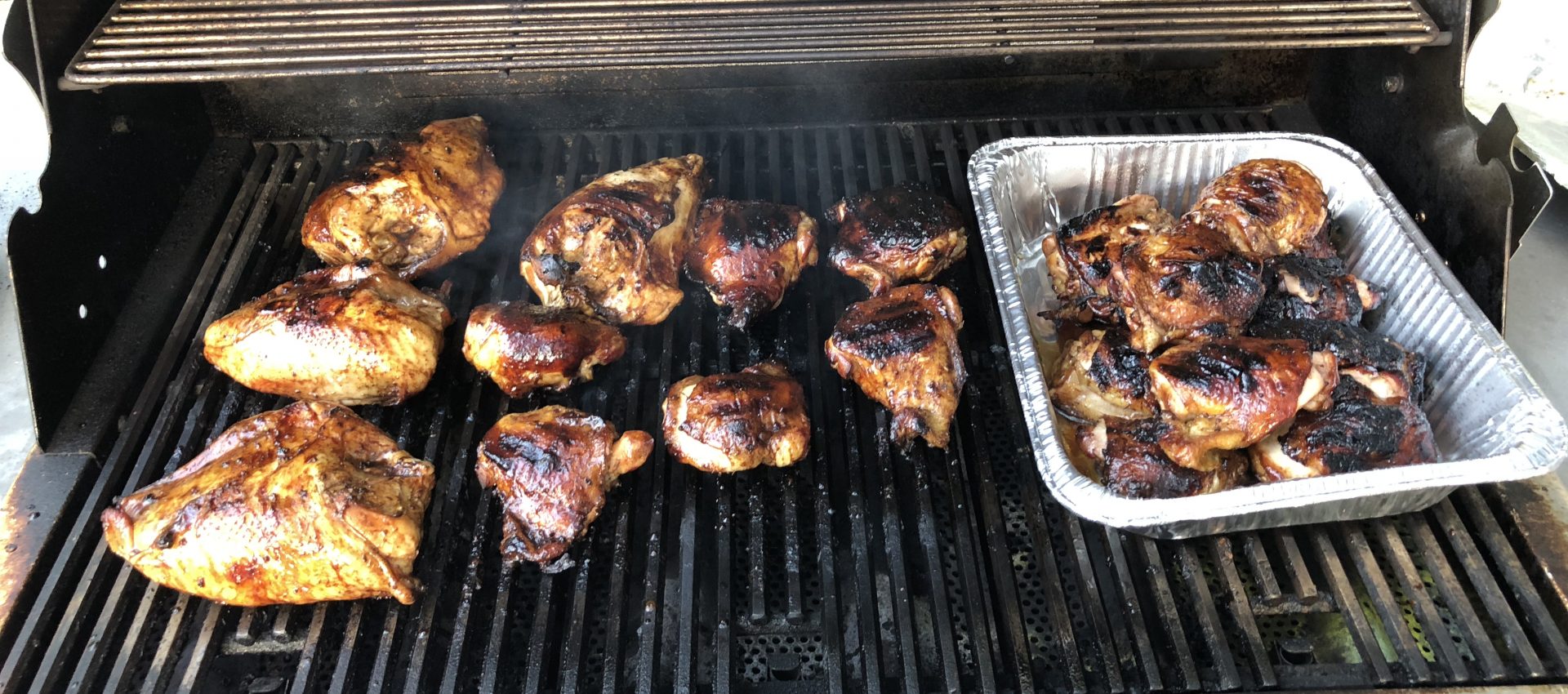 BBQ Chicken with Balsamic Glaze
Cooking for a Crowd, Entree, Outdoor Cooking BBQ, Merican Big Green Egg, On the Grill
April 15, 2018
BBQ Chicken. It's a pretty perfect food. You can serve it at a dinner, a lunch, a picnic, or anything, and if you do it right, it makes great leftovers. Don't be that guy who cooks the chicken over a hot grill, ending with the outside burned and the inside raw. You're better than that! Here's my version.
Prep: 1 hr 5 mins
Cook: 1 hr 5 mins
Yields: 4
Directions
1Season chicken liberally on both sides with Seasoned Salt. Sprinkle balsamic vinegar on them and place in plastic bags for 1 to 8 hours.
2I use a reverse sear process here. I put them on the Big Green Egg at 300 degrees or so first. I use some apple wood with that. You could use indirect heat on a grill, or you could do this part in the oven. Cook until they are done - 175 degrees for thighs; 165 for breasts. Cooking them a little higher is fine.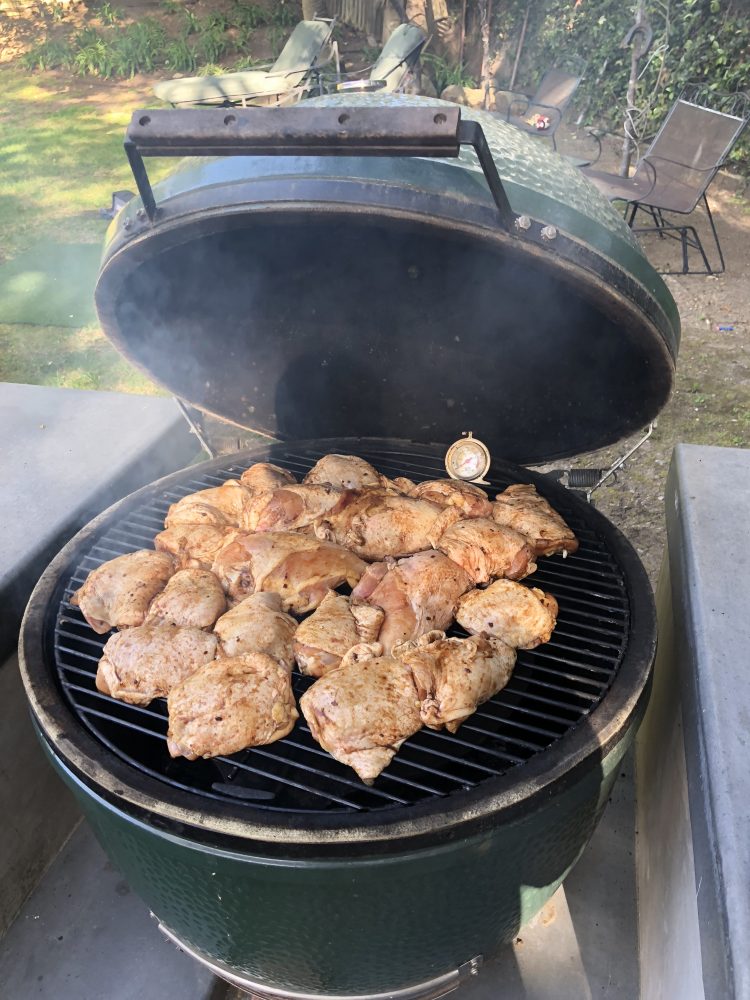 3Prepare the glaze. Add all ingredients in a sauce pan, whisk together and simmer for 10 minutes. It will thicken. Do this while the chicken is cooking.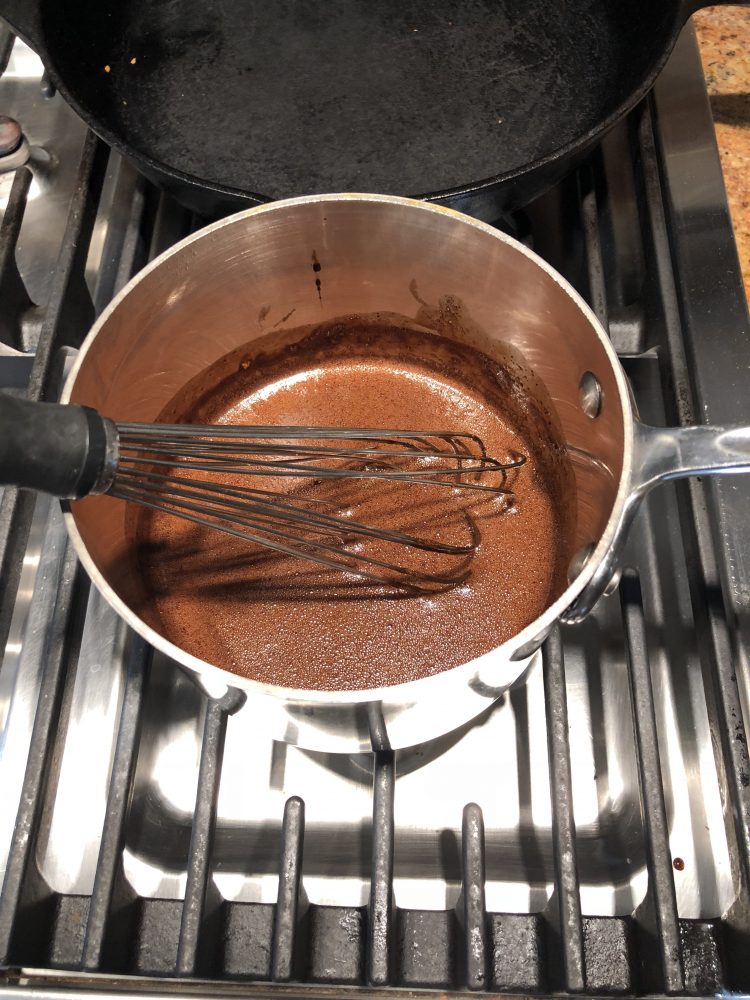 4Heat up a grill to high, then turn down the flames to low. Apply oil to the grill grates. Move the chicken to the hot grill, basting with the glaze and flipping several times. You'll have a nice beautiful charred glaze on there and be ready to serve!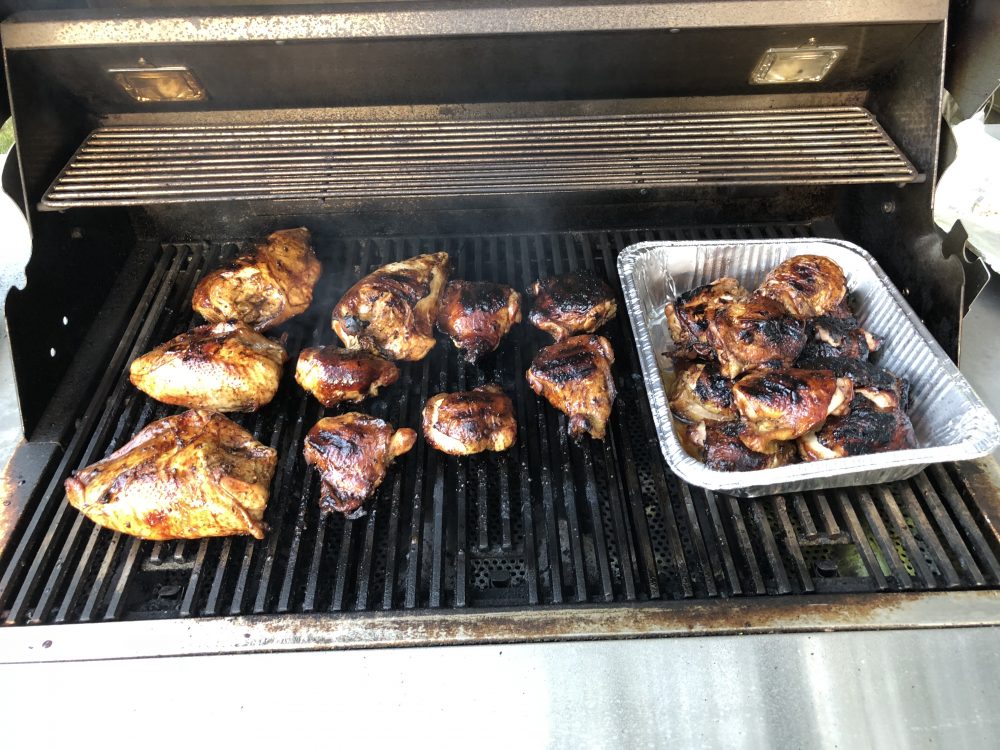 0 Reviews