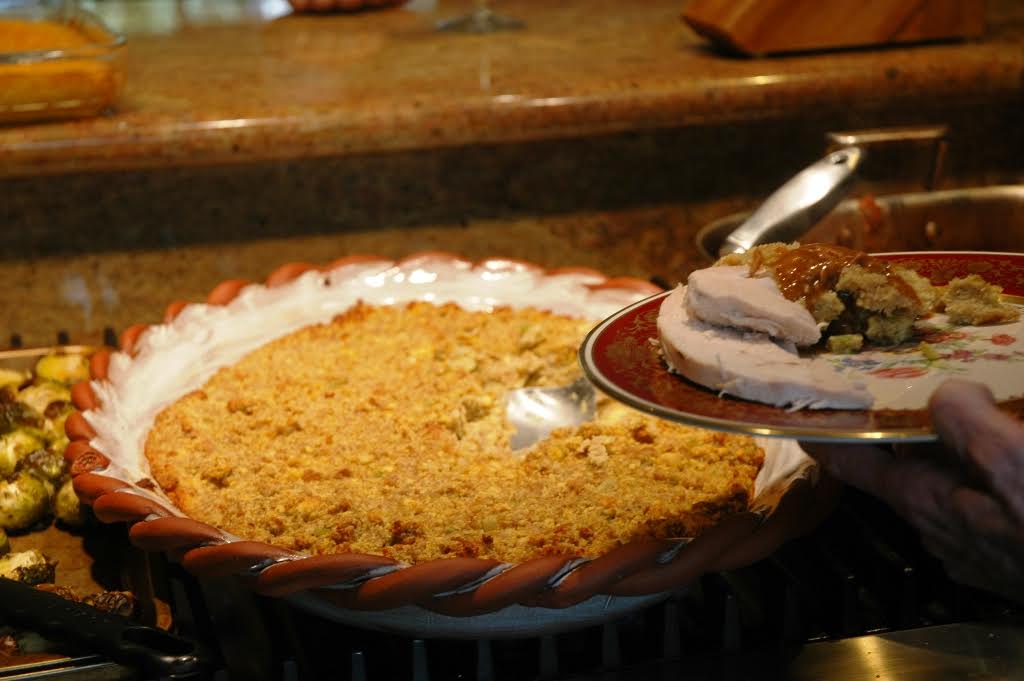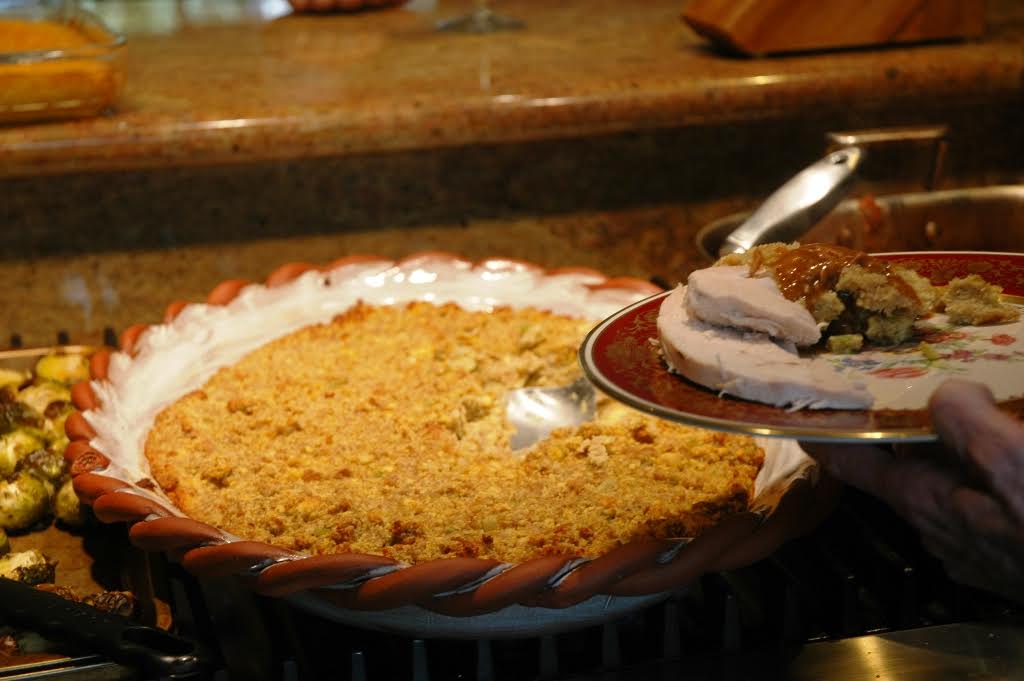 Granny Catlett's Dressing
Cooking for a Crowd, Side Dish, Thanksgiving Comfort Foods In the Kitchen
October 30, 2016
Granny Catlett wasn't my grandmother,but she was my cousins' grandmother and I got to be with her a lot.  She was kind and wonderful, and an excellent cook.  Everyone in my family who cooks uses this recipe.  Some of us put sausage in it, and others of us just cook it straight.  I've stayed pretty true to the recipe, and it's my favorite dish at Thanksgiving.  This is a big recipe, serving at least 12.  I always double it!
Prep: 1 hr 30 mins
Cook: 45 mins
Yields: 12-14 generous servings
Ingredients
7 cups Cornbread (Make the night before if you want)
7 cups White Bread, slightly toasted
1 Onion (Small - Use half if you're not a big onion person)
Directions
1Make cornbread the night before. Crumble 7 cups of cornbread and place into large bowl.
2Slightly toast 1/2 loaf of white bread. I use my oven for this. Just put the bread right on the racks and heat for 3 minutes at 350. This dries it out. Crumble 7 cups (just break and tear) and add to large bowl.
3Sauté Celery and Onion in the butter. Get it nice and soft.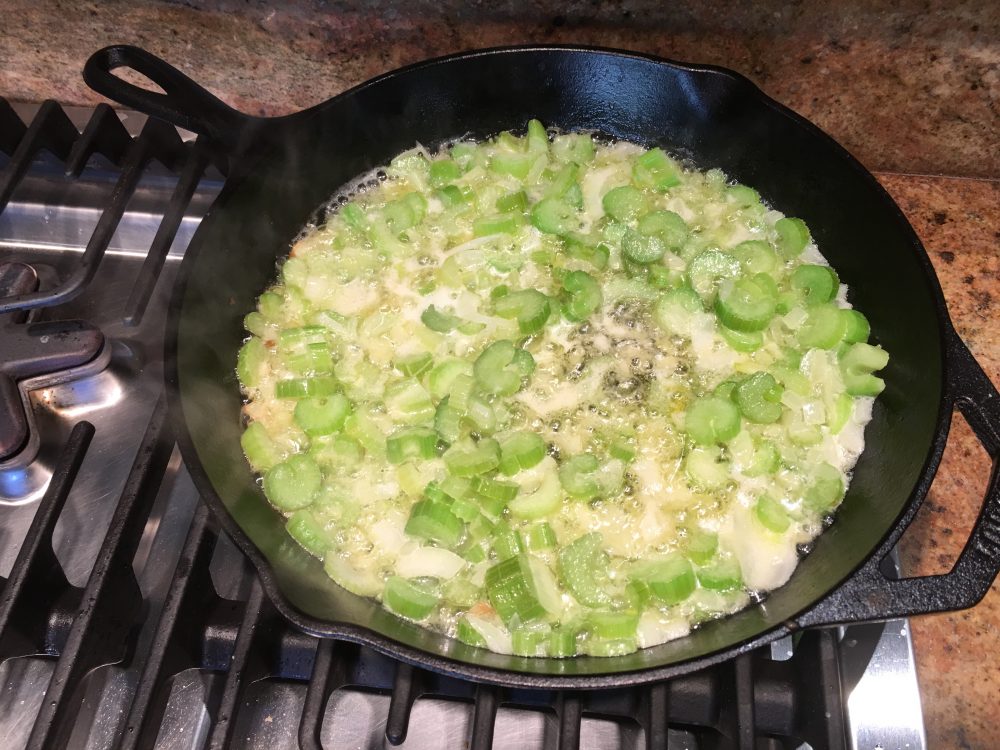 4Add all of the seasonings. Give the whole mixture a few gentle stirs to mix it up.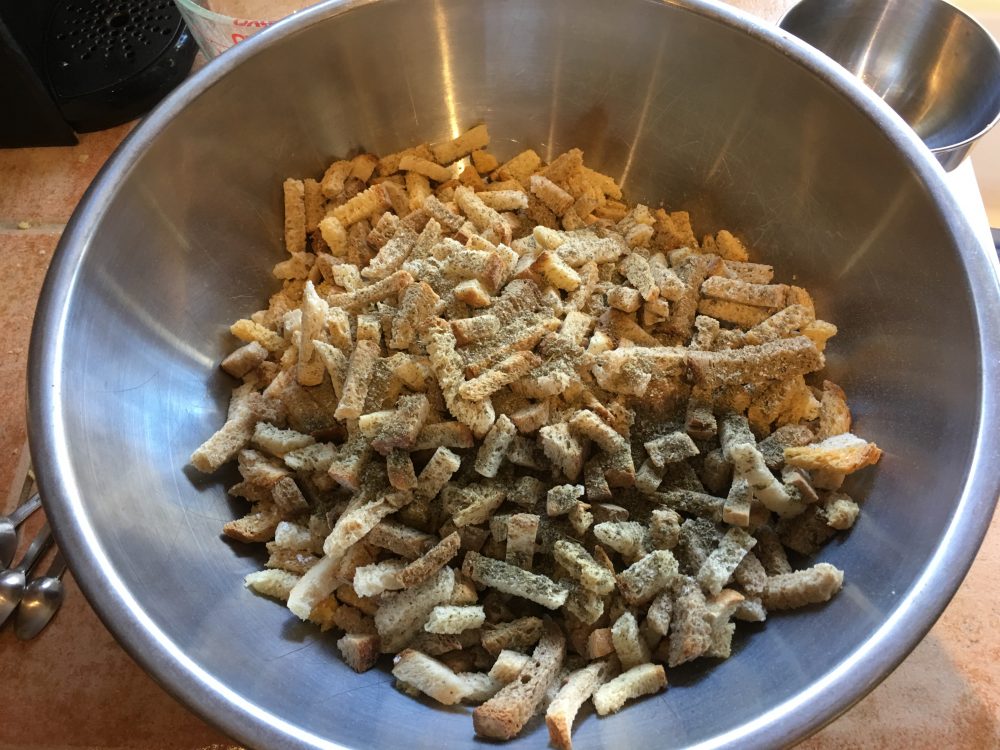 5Add onion and celery, and everything else into the large bowl! It should be thick, pouring in large globs. Add broth if it's too thick. Add cornbread if it's too runny.
6Bake at 350 degrees for 45 minutes, or until it's slightly brown on the top and a little crispy. Note: You can prepare this the day before (no baking) and refrigerate it overnight. Take out of the fridge one hour before baking.
Making one double batch of Skillet Cornbread is plenty to do a 1.5X batch. That will serve at least 20 people!
2 Reviews