This is one of my favorite ways to cook salmon. It's so easy, and it looks fantastic. The key is the cast iron skillet, which starts on the stove, then finishes in the oven. The time on the stove makes it brown and beautiful, and the oven makes the fish perfectly done.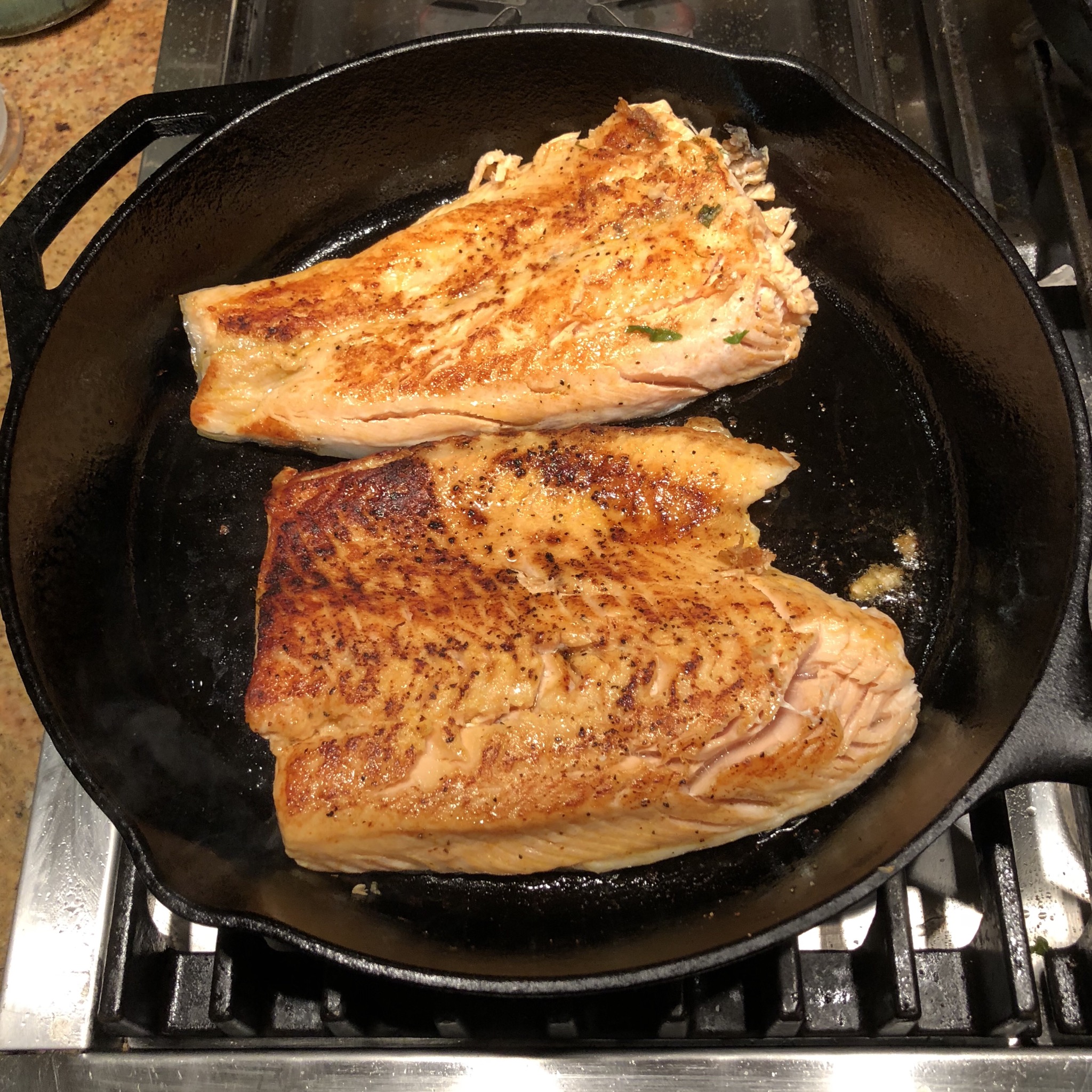 Ingredients
1.50
lbs
Salmon Filet(s), Skin On
1
tbsp
Olive or Canola Oil
Salt and Pepper or Lemon Pepper
Prep Time10 mins
Cook Time15 mins
Total Time25 mins
Directions
1
Preheat oven to 425 (400 Convection)
2
Heat Cast Iron Skillet on high heat.
3
Prepare salmon. Coat with Olive Oil and season non-skin side with salt and pepper. Add some lemon pepper spice if you want.
4
When skillet is hot, place the salmon, SKIN SIDE UP, into the skillet.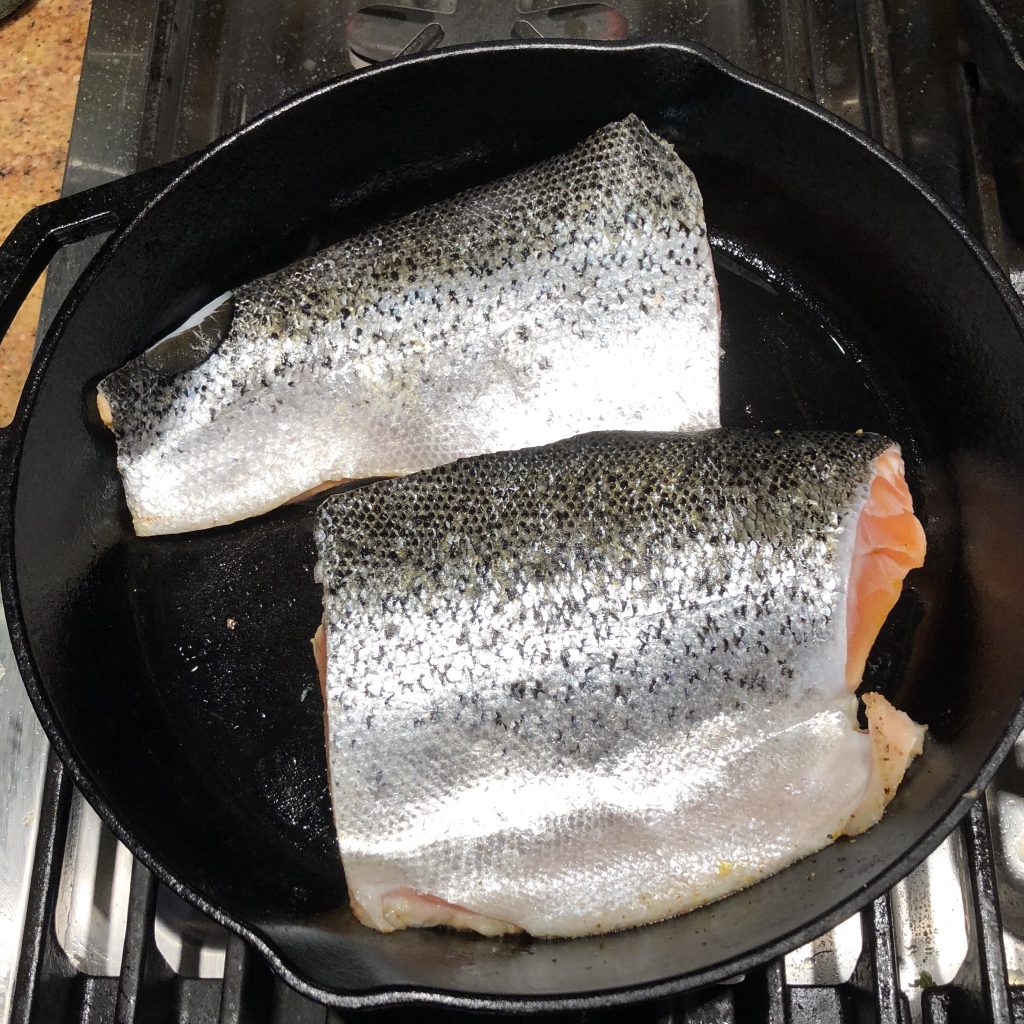 5
After 5 minutes, turn Salmon Filet over. Move THE ENTIRE CAST IRON SKILLET WITH THE SALMON into the oven. 5 Minutes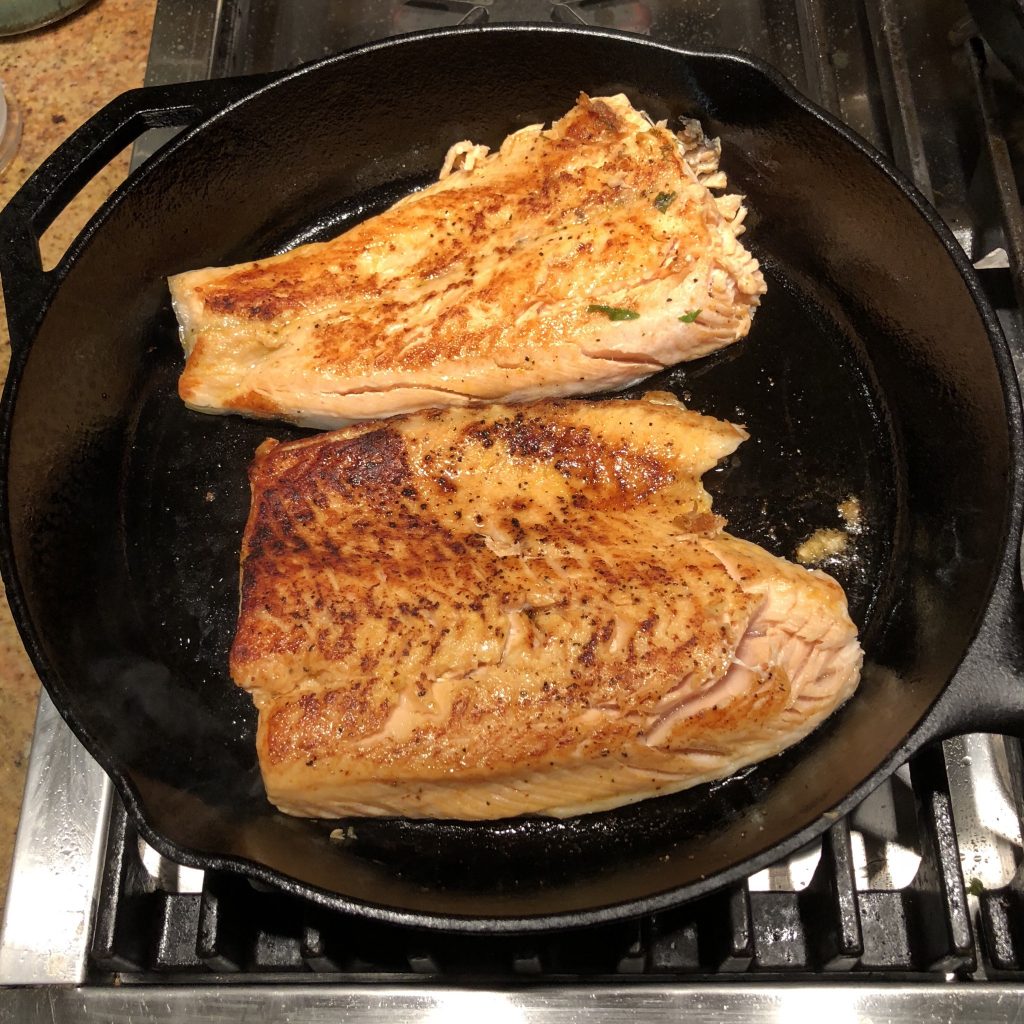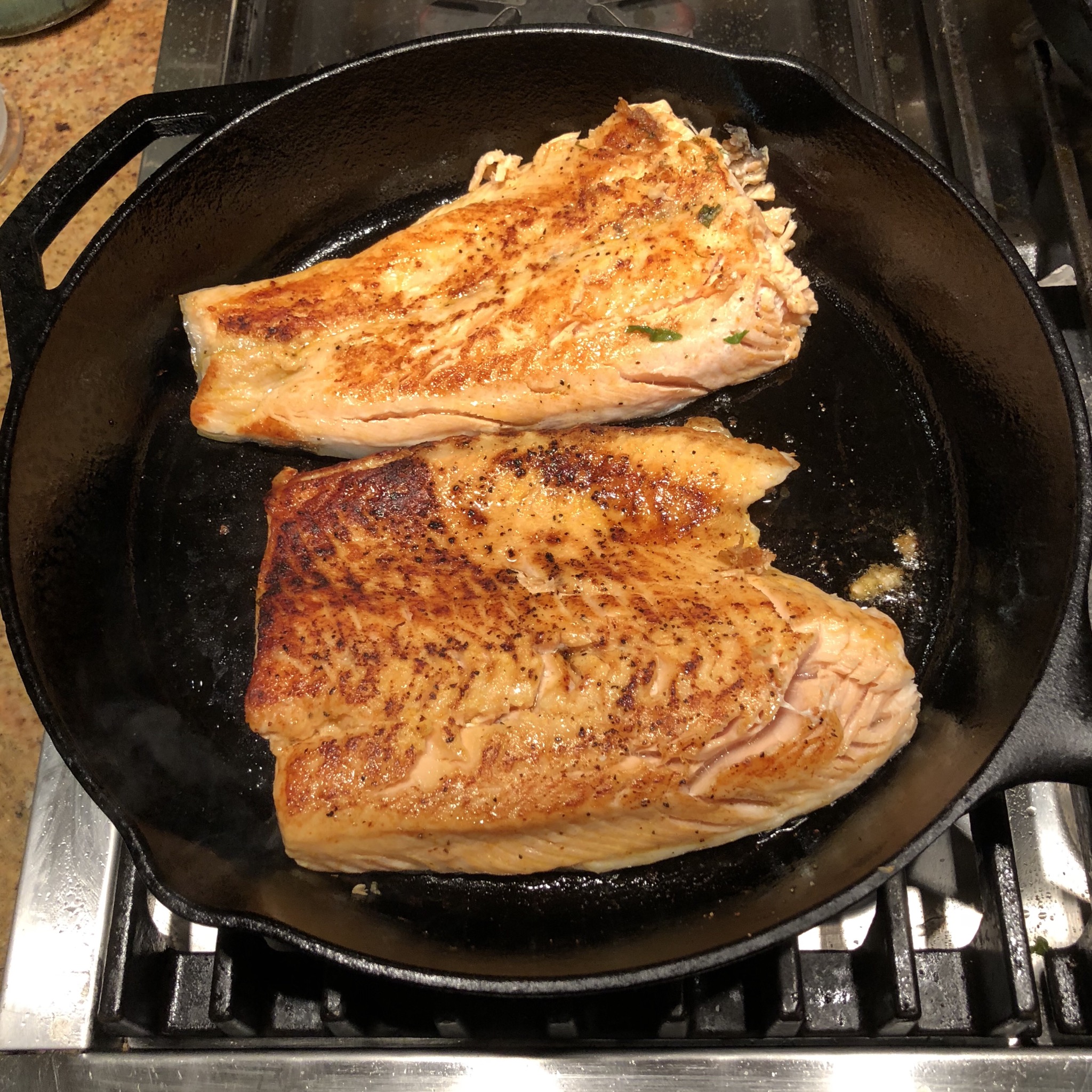 6
After 6 minutes, take out of the oven, or when the salmon is 130 degrees, and it is ready to serve! 5 Minutes