I put this recipe together when we were attending a pot luck with many vegetarians in attendance. It's a great protein, with so many beautiful veggies in it. And it's a stunning dish to bring in to a a party. I believe this can serve 12 people easily, and it's a perfect veggie dish for a pot luck dinner.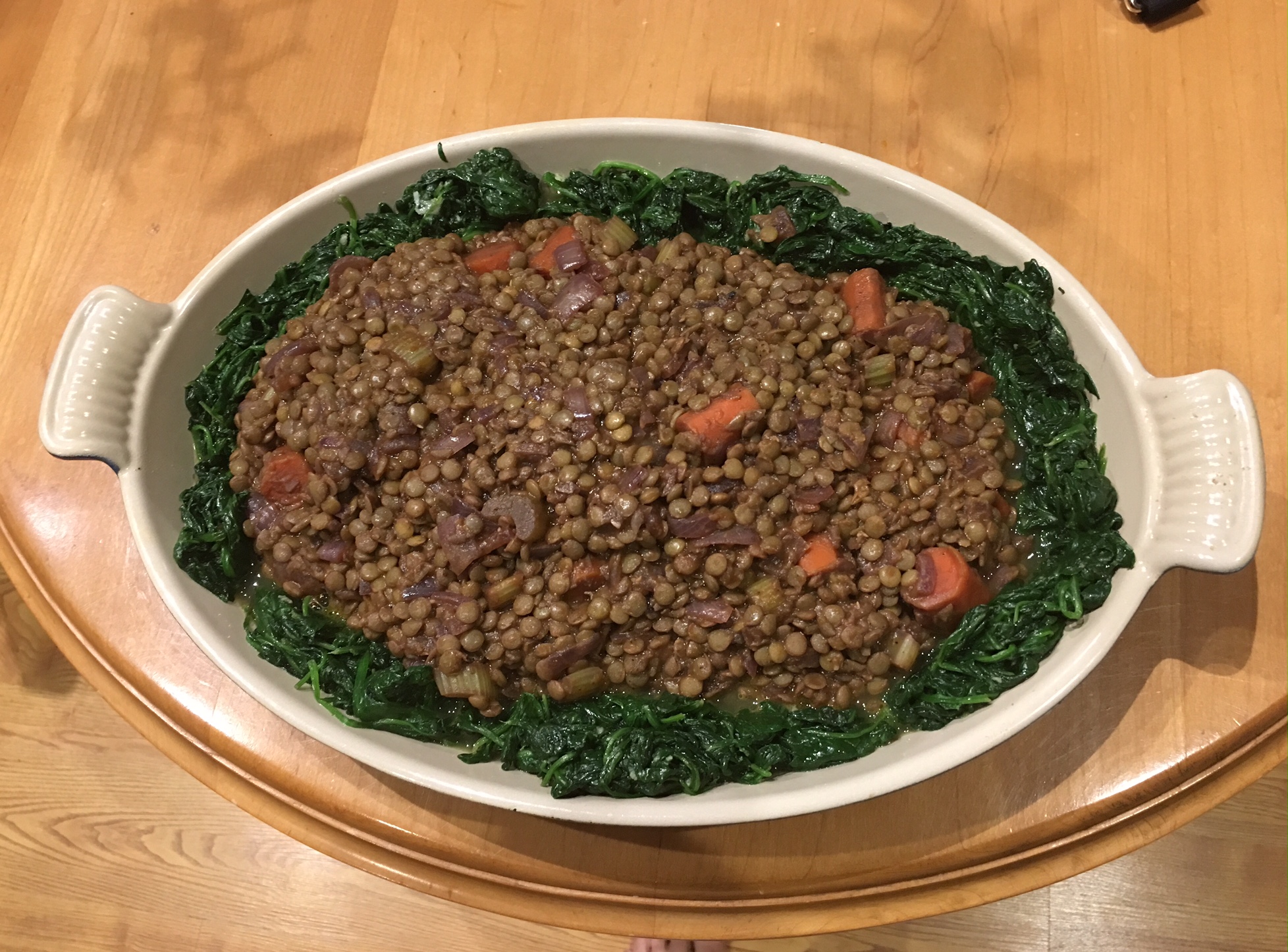 Ingredients
1.50
cups
Green Lentils, sorted and rinsed
2
tsp
Olive Oil/Vegetable Oil
6
Carrots, diced in 1/2" to 3/4" pieces
4
Celery stalks, diced in 1/2" to 3/4" pieces
4
Garlic Cloves, mashed/pressed
2
lbs
Spinach or Baby Spinach, Washed
Prep Time30 mins
Cook Time45 mins
Total Time1 hr 15 mins
Directions
Preparing the Lentils and Vegetables
1
Place Lentils and Bay Leaf into 3 Cups Water. Add 1 tsp salt and bay leaf. Bring to boil then keep simmering for about 20 minutes. DO NOT OVERCOOK! Lentils should hold their shape and have some texture. Set aside when ready. 20 Minutes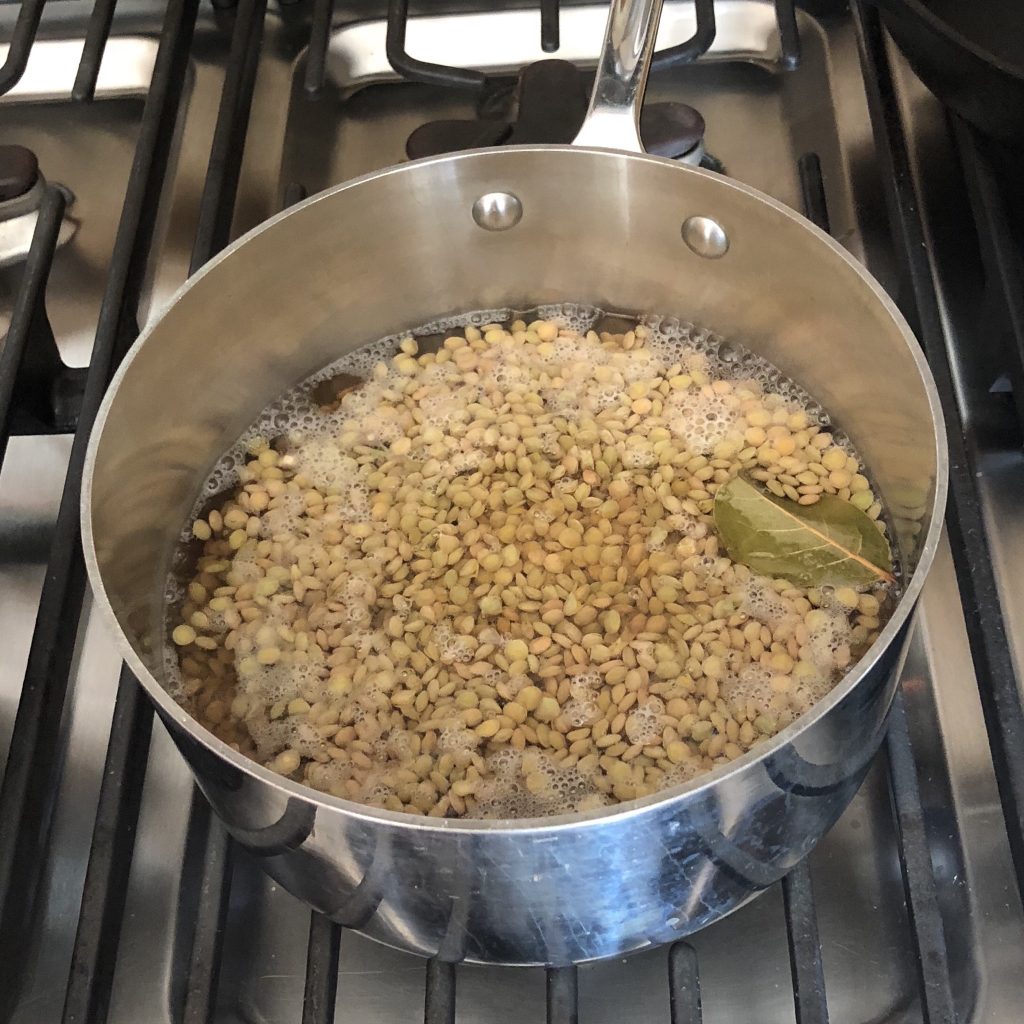 2
Add 2 tbsp vegetable/olive oil mixture. Add onion, carrots and celery. Season with 1 tsp salt and 2 tsp pepper. Sauté for 8 minutes.
Add garlic and sauté for 1 minute.
Add tomato paste and mix in.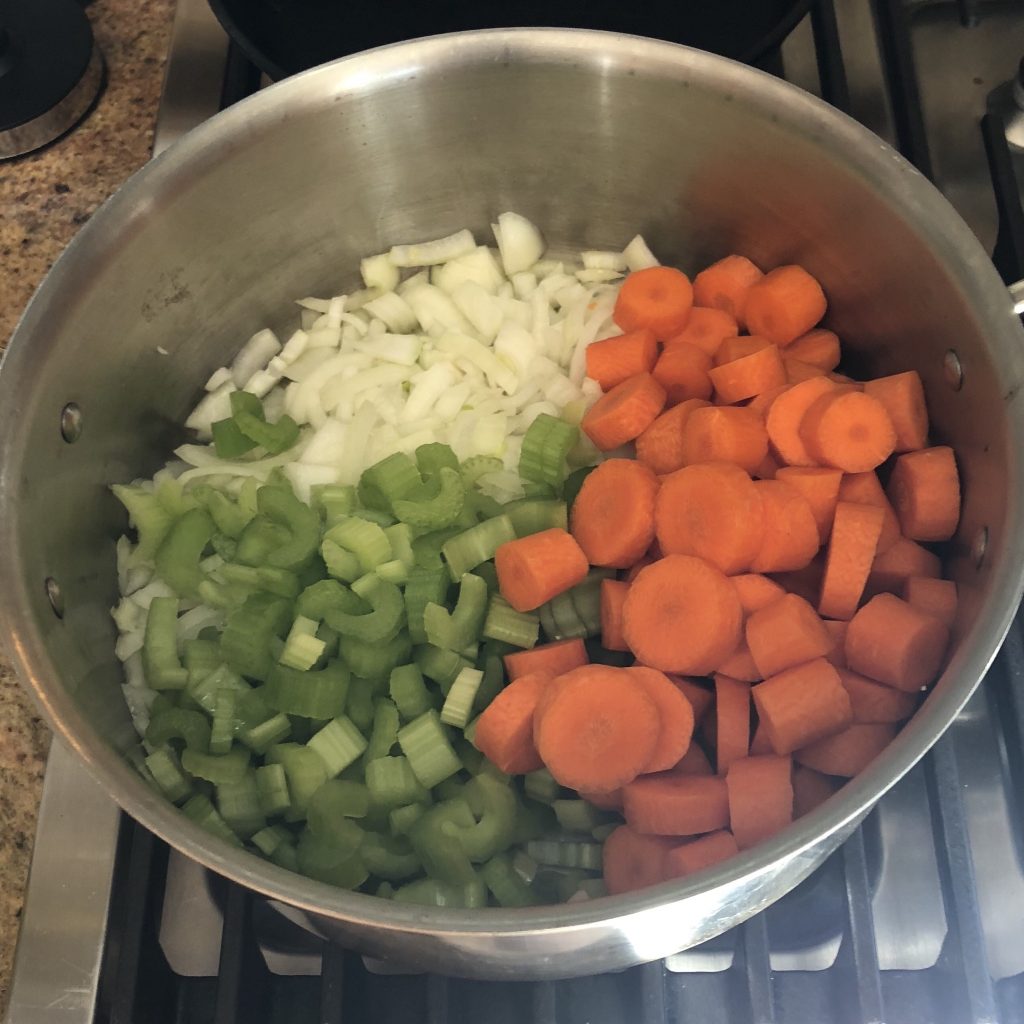 3
Pour wine into vegetables, and simmer for 8 minutes until wine is syrupy.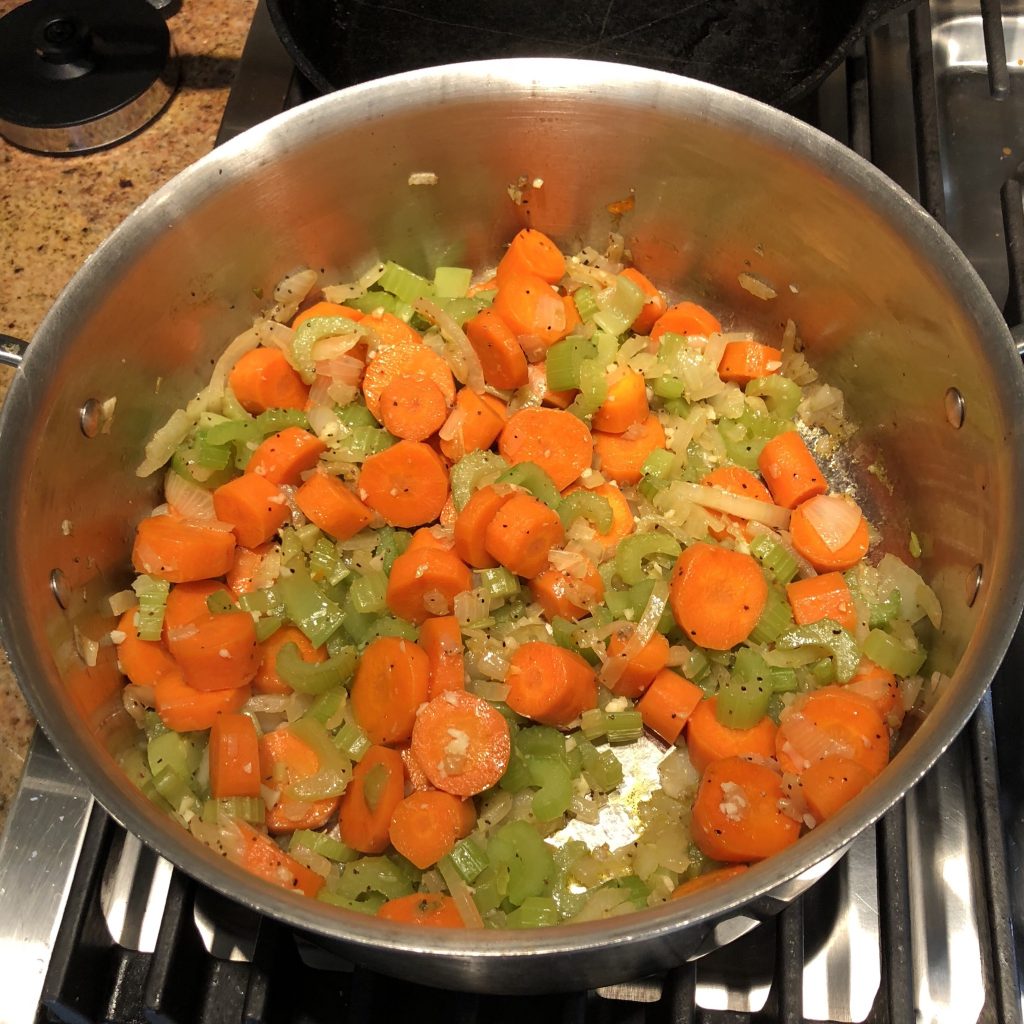 4
Stir in the mustard.
Stir in the lentils.
Stir in butter for extra goodness! (Or don't if you want to keep the vegan goodness!)
Turn off heat and set aside. Do not cover. You don't want to overcook the lentils.
Preparing the Spinach
5
I do this in two quick batches. In a large sauce pan, heat 1 tsp olive oil and 1 Tbsp butter. Add one clove of pressed garlic. Add spinach. Add salt and pepper (1/4 tsp each) Wait 1 minute then start stirring until it's sauted and ready. This should take 3-4 minutes. Remove and drain in colander.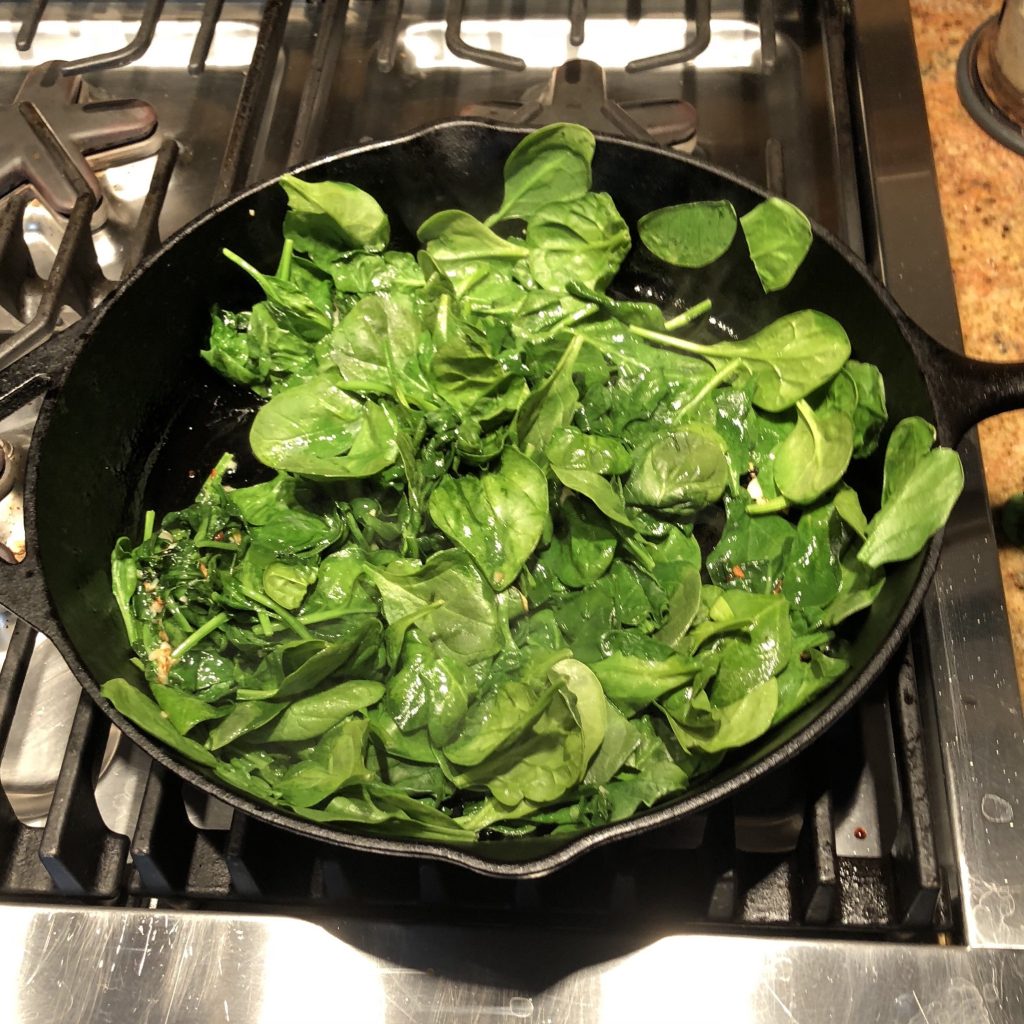 6
Repeat with 2nd pound of spinach.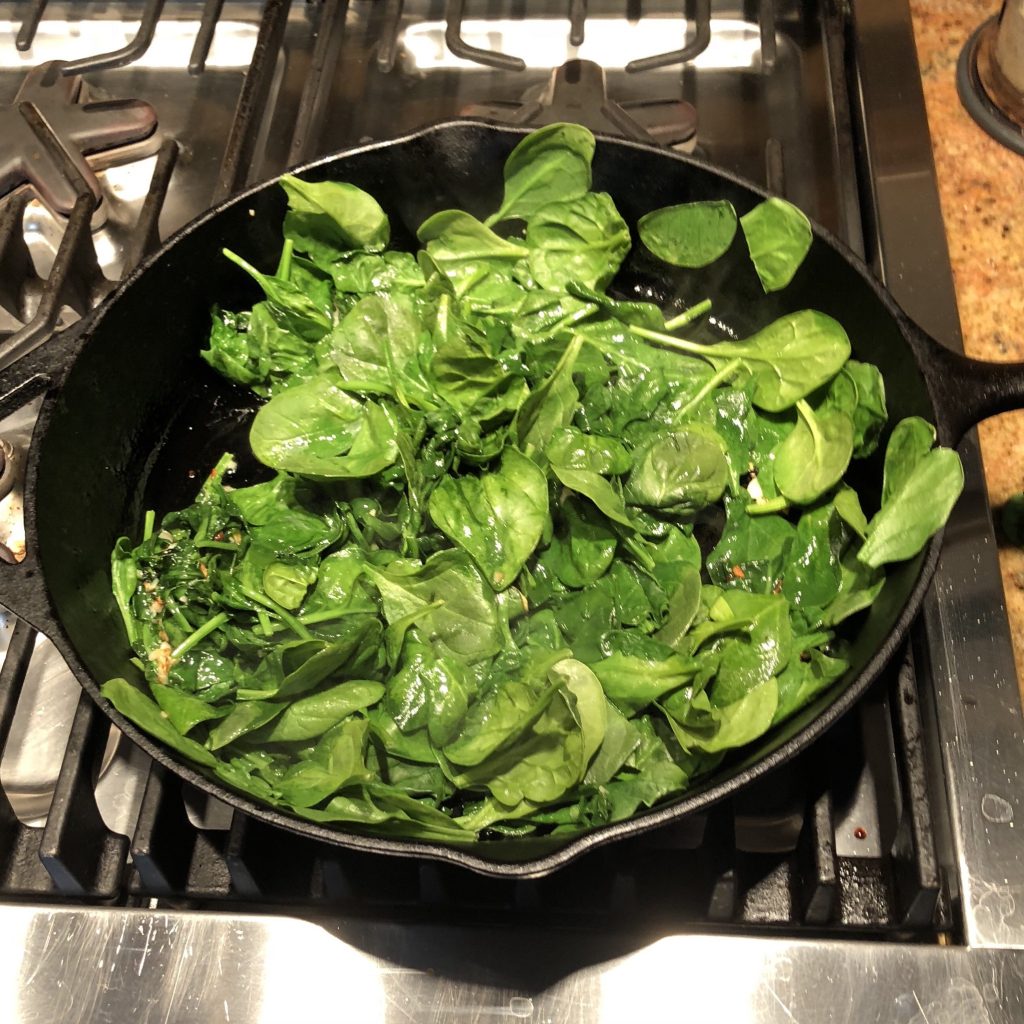 Assembling the Dish
7
In a nice casserole dish, add the spinach and push to the edges.
8
Add the lentils in the middle. Garnish with parsley if you like and you are ready to serve!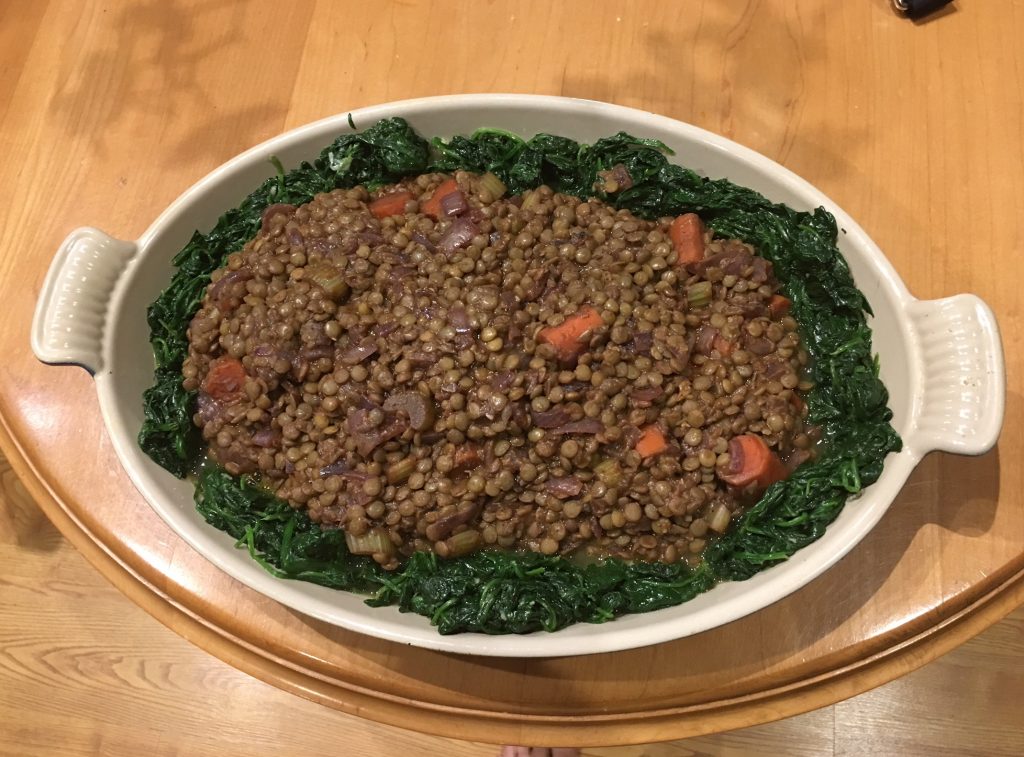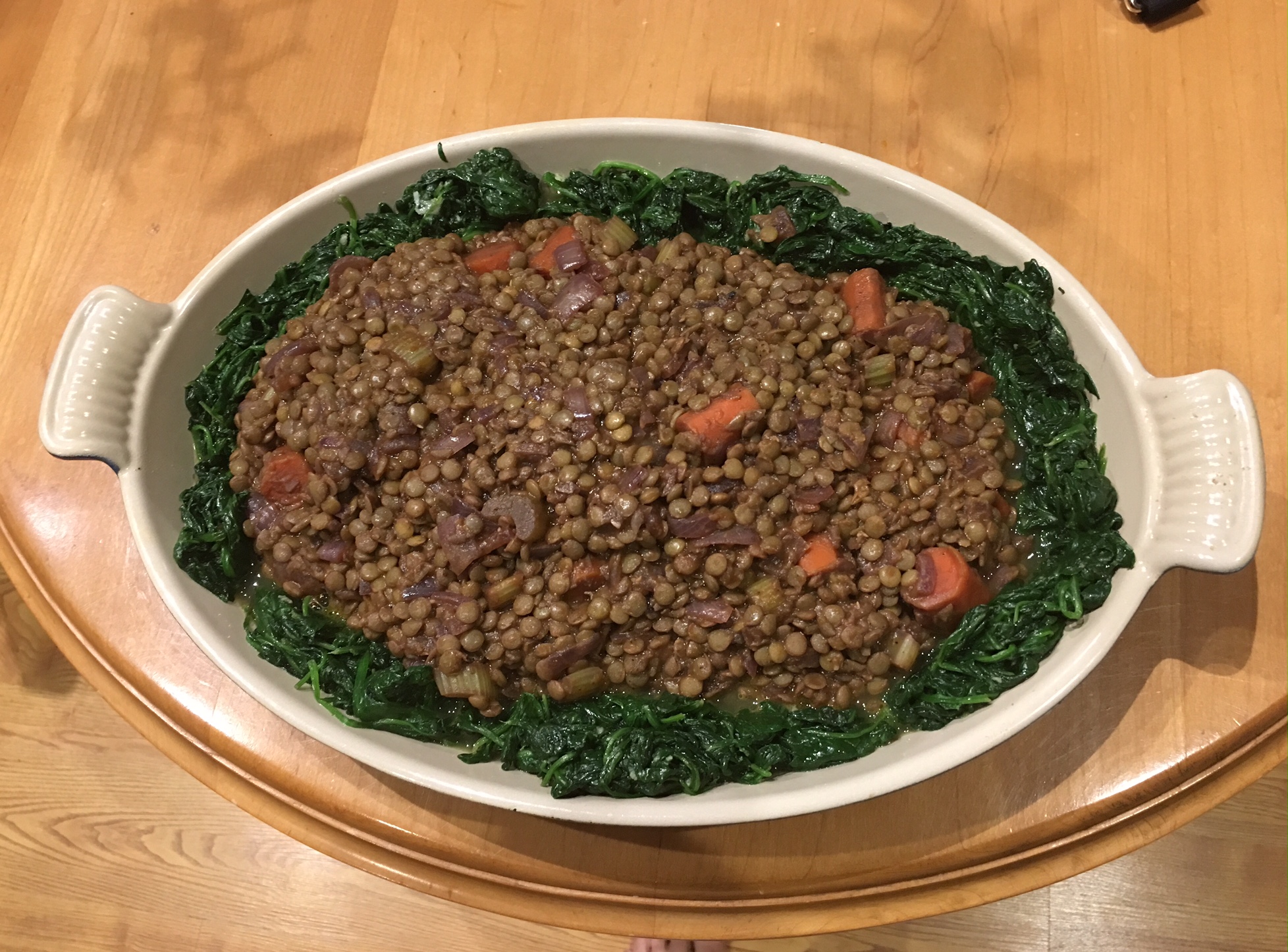 9
If you are going to a pot luck, cover with foil and heat in the oven there for 10 minutes before serving.