Carrot Soufflé is a great alternative (or addition) to sweet potatoes at Thanksgiving.  It's sweet, almost dessert-ish, and it adds great color to any plate.  And . . . you get to say you've eaten your vegetables! My mother-in-law brings this to our home every Thanksgiving, and there are never any leftovers.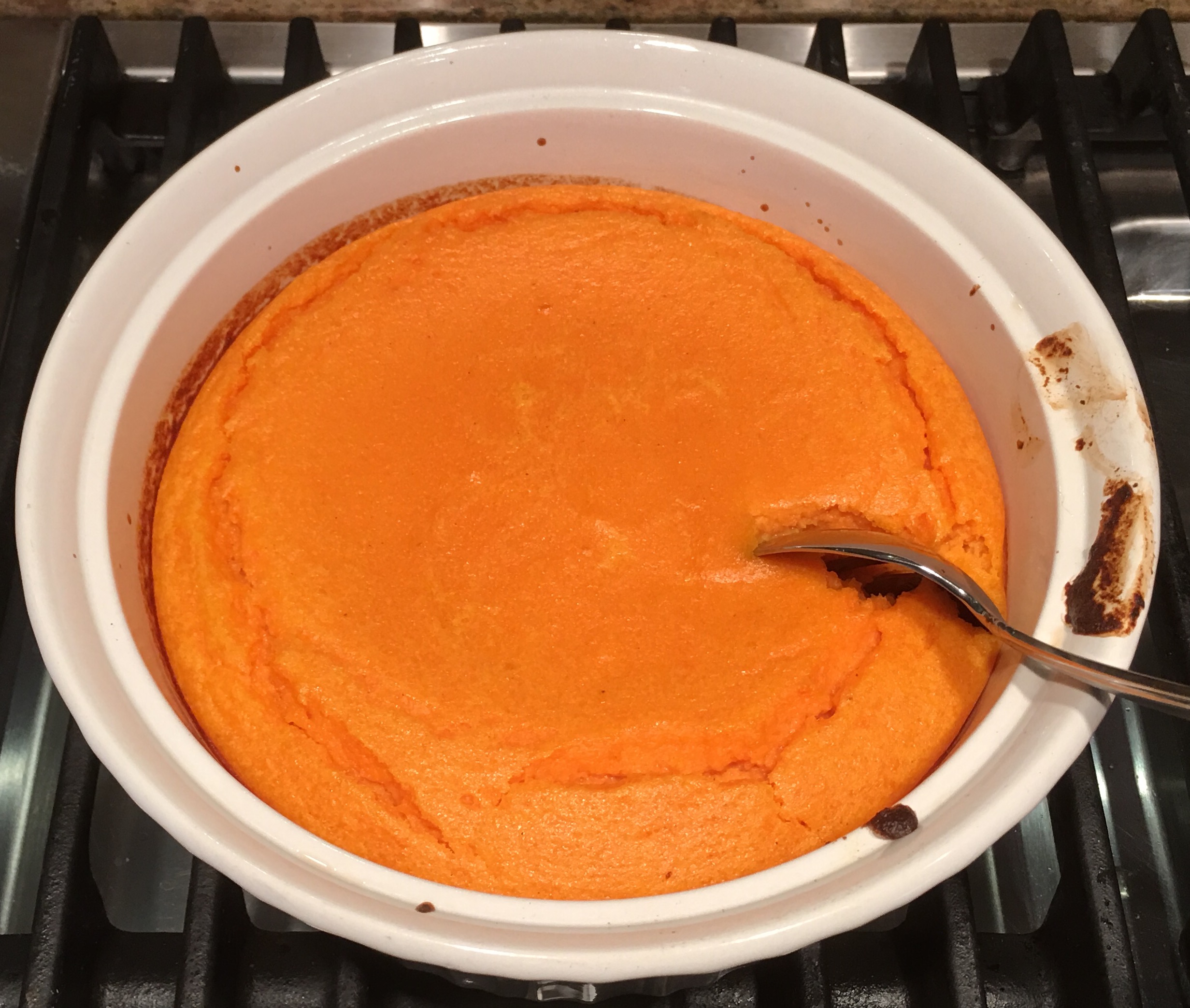 Ingredients
1
lb
carrots, peeled and ends cut off
Prep Time25 mins
Cook Time50 mins
Total Time1 hr 15 mins
Directions
1
Preheat oven to 350 degrees.
2
Boil water, cook carrots for 8-10 minutes, until soft. 8 Minutes
3
Place all ingredients in a food processor. Puree until smooth.
4
Pour into baking dish - a 1.5 quart soufflé dish or pan is nice - and bake at 350 degrees for 40 minutes. Use the "knife in the cake" technique, if it's clean, it's ready. 40 Minutes
5
Optional topping: Mix 2 Tbsp soft butter, 2 Tbsp Brown Sugar, and 1/2 Cup chopped pecans to the top after you take it out, broil for 3 minutes until brown. This is too sweet for my tastes for a meal, but I still think it sounds awesome!