There's a place about 5 miles from our home, Malibu Seafood, that serves the best fried fish tacos I've ever had. It's a long line in the summer, so we don't go then. As Yogi Berra said about one of the top restaurants in NY, "No one goes there any more. It's way too crowded." Ha! Well, we go in the off season. So in the summer, I'll try my hand at making my own. They're not as good as the ones at Malibu Seafood, but I love them.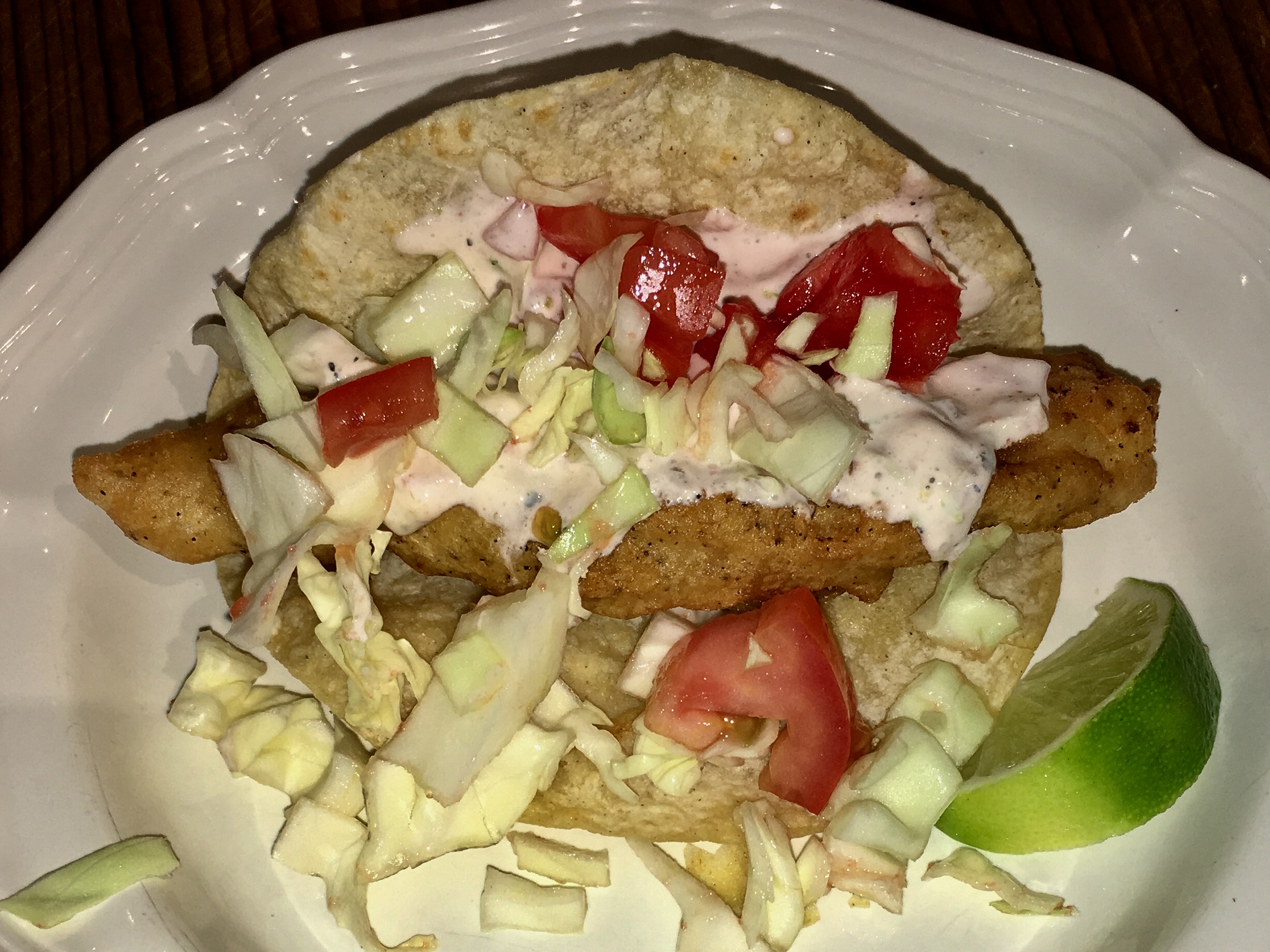 Ingredients
1.50
lbs
Fish - Cod is cheap and fantastic, and halibut is a nice (and more expensive) version.
Making the Batter
12
oz
Beer - I usually have some Fat Tire or Firestone DBA on hand.
1
tsp
Ground Black Pepper
Coating Mix
1
tsp
Ground Black Pepper
Cream Sauce
0.50
tsp
Ground Black Pepper
Hot Sauce (Cholula is our house favorite)
Toppings
½
Head of Cabbage, Chopped
1
White or Yellow Onion, Chopped
Prep Time30 mins
Cook Time30 mins
Total Time1 hr
Directions
Making the Cream Sauce and Preparing the Toppings
1
Mix together Sour Cream, Lime zest and juice, salsa, 1/2 tsp salt and 1/2 tsp pepper. Sauce should be lime tangy, and a little spicy. I add about 10 shakes of Cholula.
As an alternative, I have a good tartar sauce recipe that I have not yet put on the website.
2
Mix cabbage, onion, and tomato together. Bind with a little of the cream sauce if you like.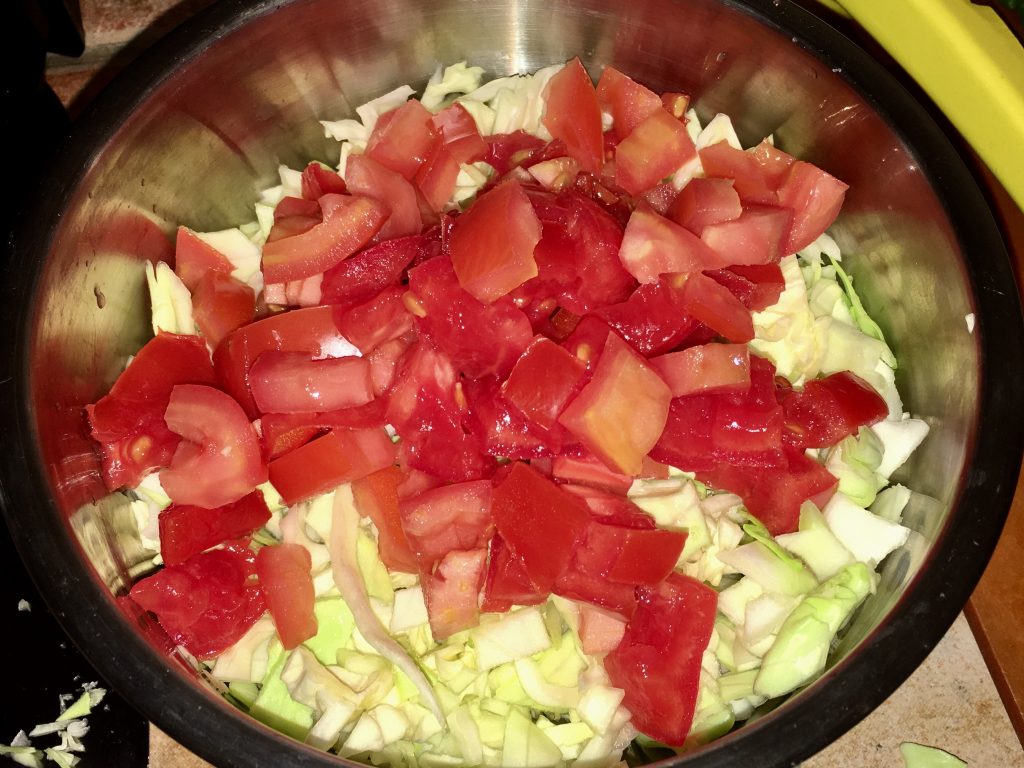 3
Slice the avocados and squeeze a little lime or lemon over them.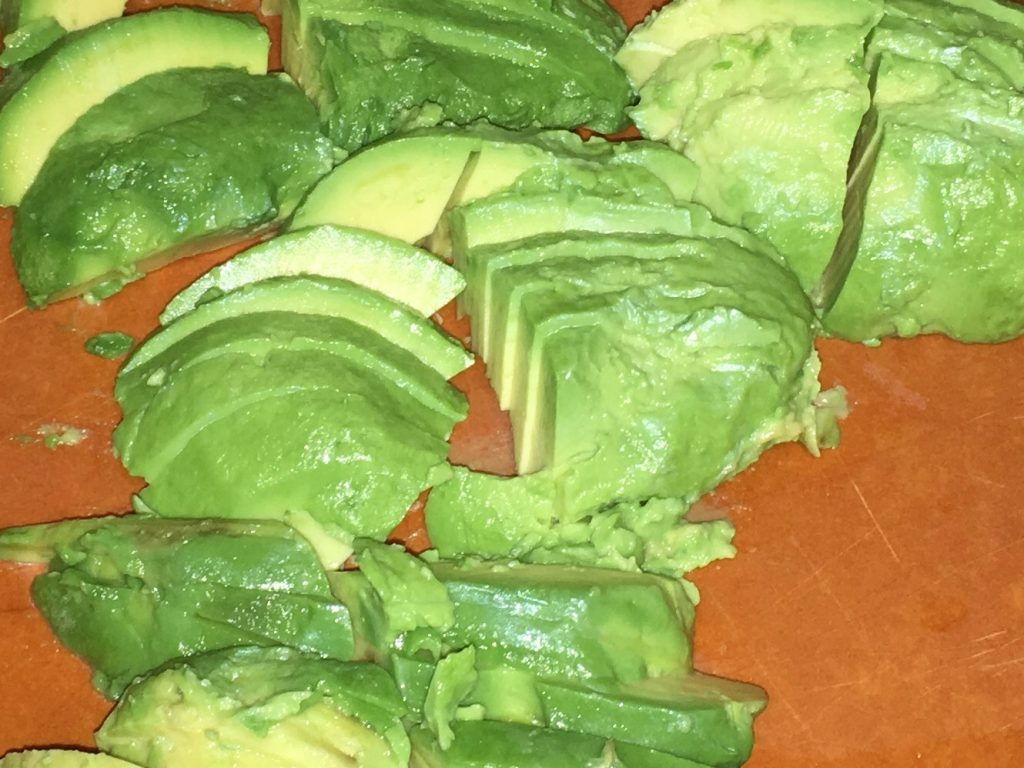 4
Move cabbage mix, sliced avocados, and cream sauce to the fridge.
Making the Beer Batter
5
Mix together flour, 1 tsp salt, 1 tsp black pepper, and 8 ounces of beer. You figure out what to do with the rest of the beer!
6
Let sit for 15 minutes. Don't let it get too thick! Add more beer or seltzer water if it does.
Cooking the Fish
7
On a plate or in a large bowl, mix together 1 cup flour, 1 tsp salt and 1 tsp ground pepper.
8
Cut fish into thin pieces, 3-4 inches long and 3/4 inch wide. Don't go too wide here. You want to be able to make a nice taco without a giant piece of fish.
9
Heat oil in a 9" cast iron skillet. You can go bigger, but it's a lot more oil. You want at least 1" of oil. Oil should heat to about 350 degrees. Thermapens are great for checking temperatures!
10
Dredge fish pieces in flour, dip in batter, and place in oil. I do about six pieces at a time. Cook for 5-6 minutes until deep golden brown.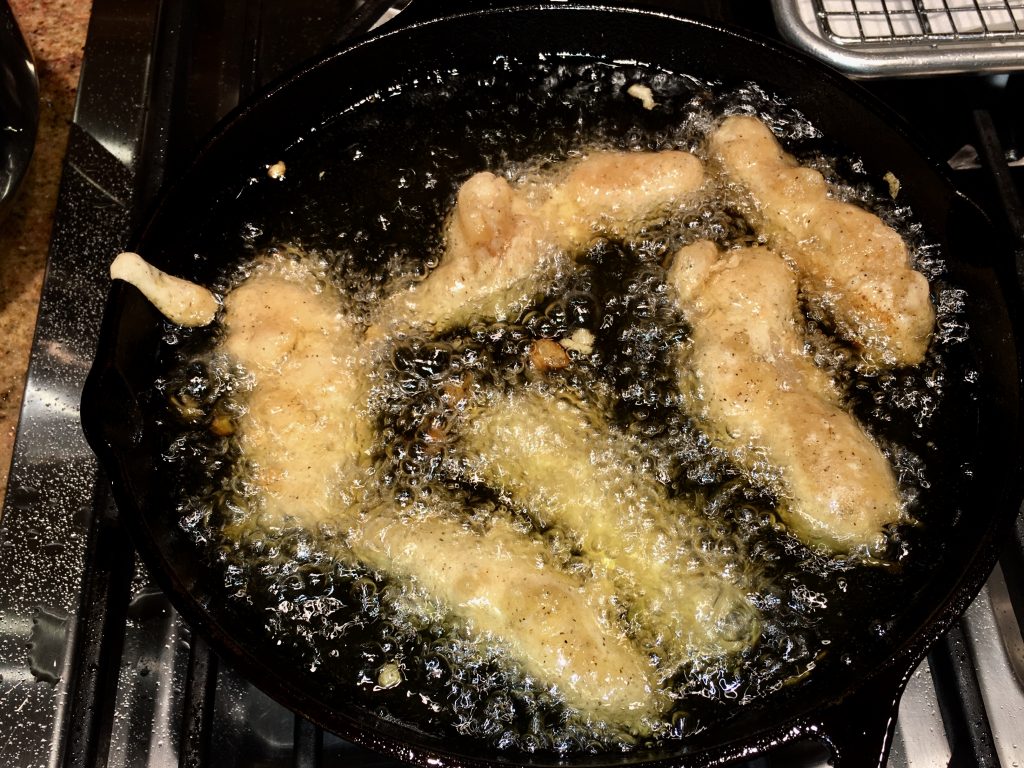 11
Set fish on a wire rack over a cookie sheet lined with paper towels to drain.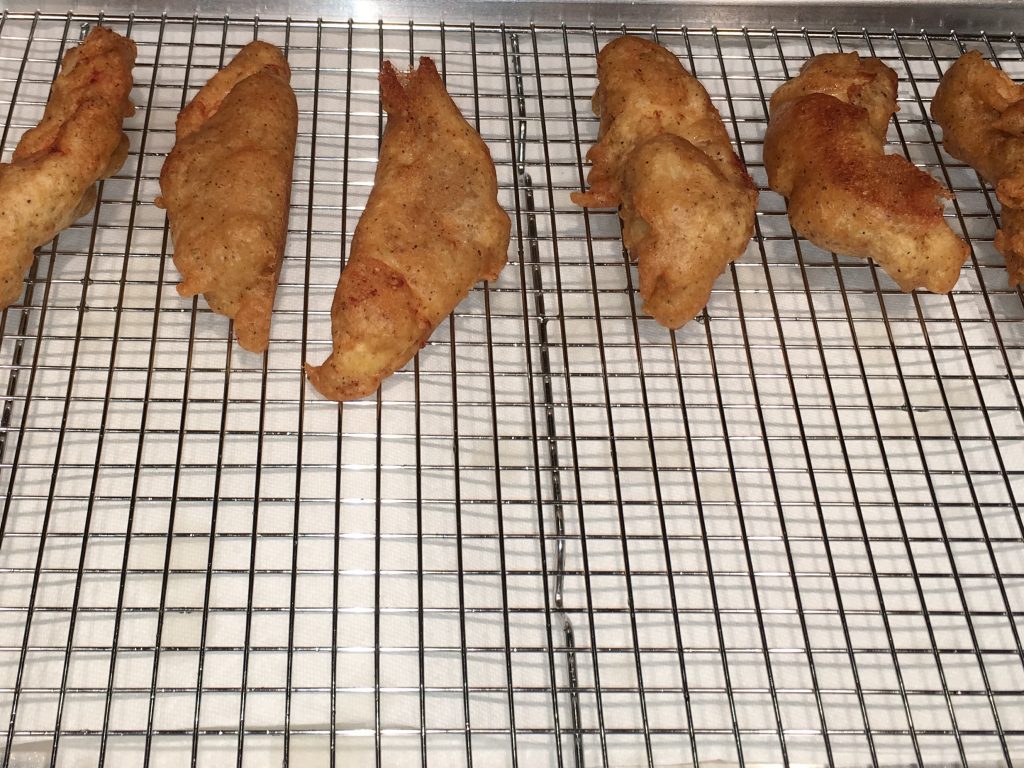 12
Serve as quickly as possible!
13
Prepare the tortillas by either
(1) Heating them up on a griddle or on the grill (very healthy),
(2) Lightly frying them in canola oil, then resting on paper towels or hanging them in the oven over the oven rack (very awesome),
(3) Wrapping in a paper towel and microwaving for 30 seconds.
14
I place the tortillas, fish, cabbage mix, cream sauce, avocado and hot sauce on the table, and let people serve themselves!