Print Options:
Oatmeal Chocolate Chip Cookies
Yields
1 Serving
Prep Time30 mins
Cook Time30 mins
Total Time1 hr
It's not often that a dad gets to be a hero. But every time I get two sticks of salted butter out of the refrigerator and ceremoniously lay (or for more effect, slap) them out to soften, there is an audible cheer in the house. They're that good. And it's just the old (not the updated!) version of the Quaker Oats recipe, with a few ever so slight changes.
So here's the thing. If you buy a cardboard cannister of Quaker Oats, you still find the recipe for their "Vanishing Oatmeal Cookies" on the underside of the lid. But don't be fooled. It's the updated version, with way less butter. As the drive-in movie review columnist Joe Bob Briggs says, "Communist Alert!" As any chef, more butter is better. So let's stick with the old recipe, get rid of those pesky raisins, and add some chocolate chips. Here's my recipe.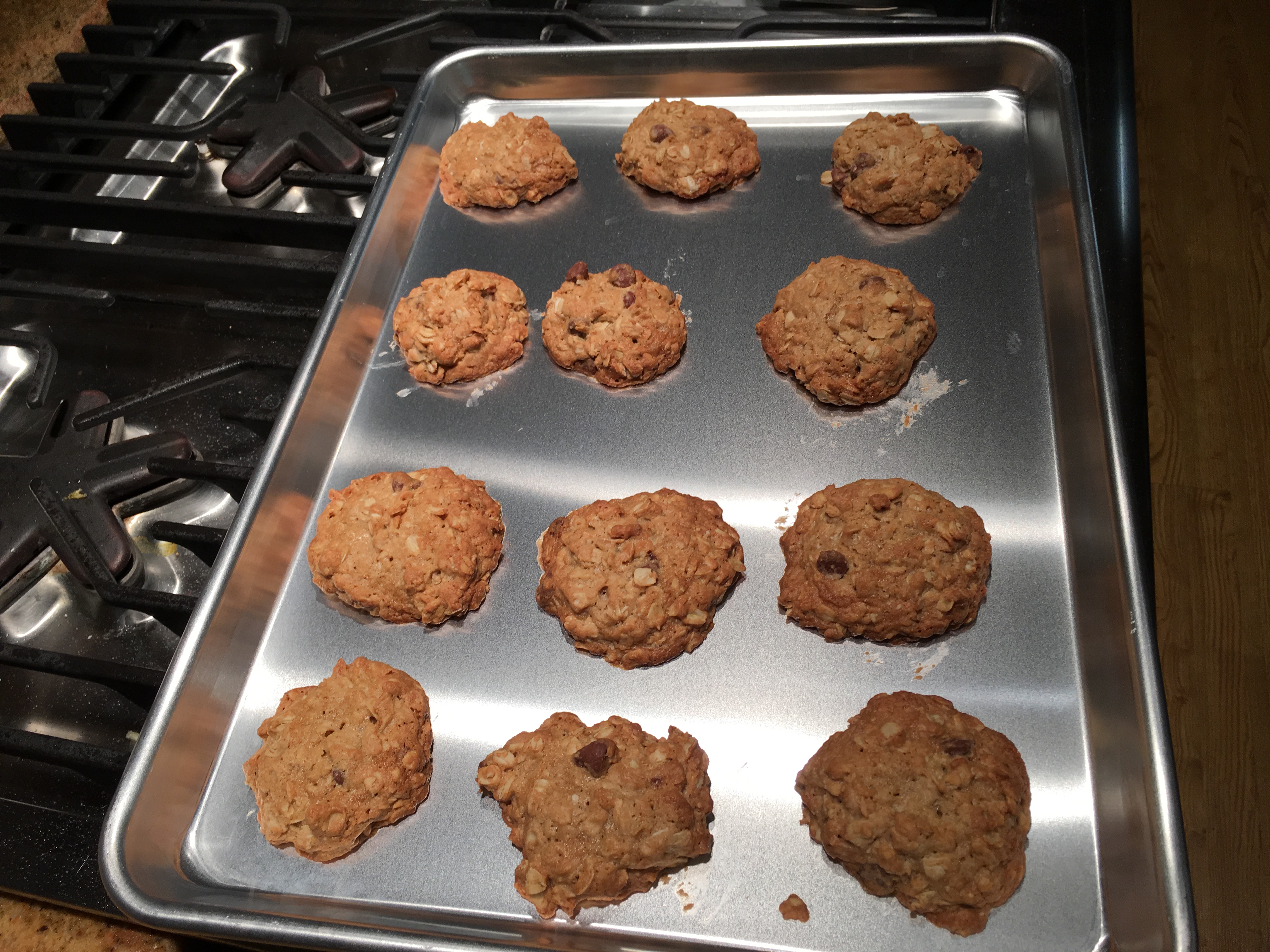 3
cups
Quaker Oats (Old Fashioned are the best)
1
cup
Butter (Two Sticks), Softened
½
cup
White Granulated Sugar
1
cup
Chocolate Chips, Semisweet
1
Mix Dry Ingredients (First Five) in a bowl.
2
In a mixer, mix butter and sugar. Beat until smooth. Mix in eggs and vanilla.
3
Mix wet and dry ingredients in one bowl.
4
Add chocolate chips and mix in.
5
Bake for 10 minutes in 325 degree convection oven, or 350 degrees regular oven. Removed when browned.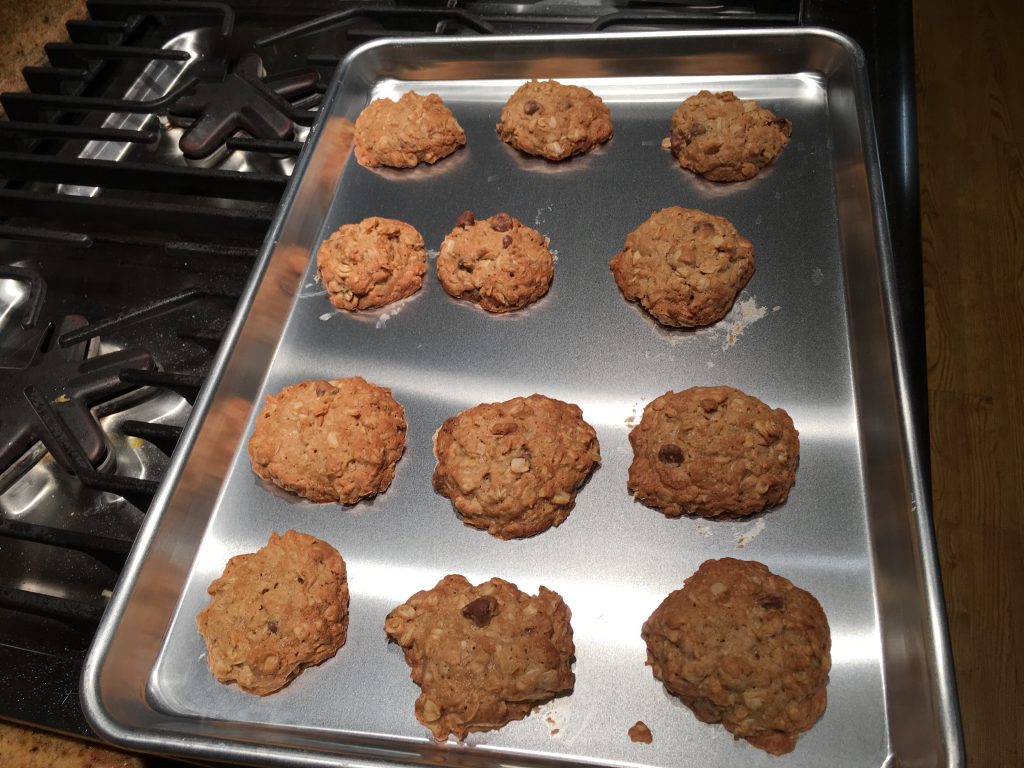 6
Cool on rack, then serve while they are still warm.