Print Options:
Jilly's Balsamic Dressing
Yields
1 Serving
Prep Time5 mins
This is the stand-by dressing in our house.  It's quick to prepare, and you can vary it by using different olive oils,  balsamic vinegars, and mustards.  It gets raves when guests have it, and it goes with almost all foods.  Don't be afraid to adjust ingredients to your tastes. We don't make it ahead - it's so easy we make it on the spot. You get to a point where you can eyeball the ingredients and make it even faster.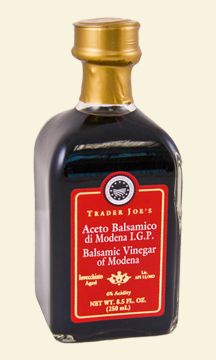 ½
cup
Good Balsamic Vinegar
1
tsp
Dijon Mustard
I add more mustard than this, but most like this amount.
Nutrition Facts
Serving Size 8 Servings