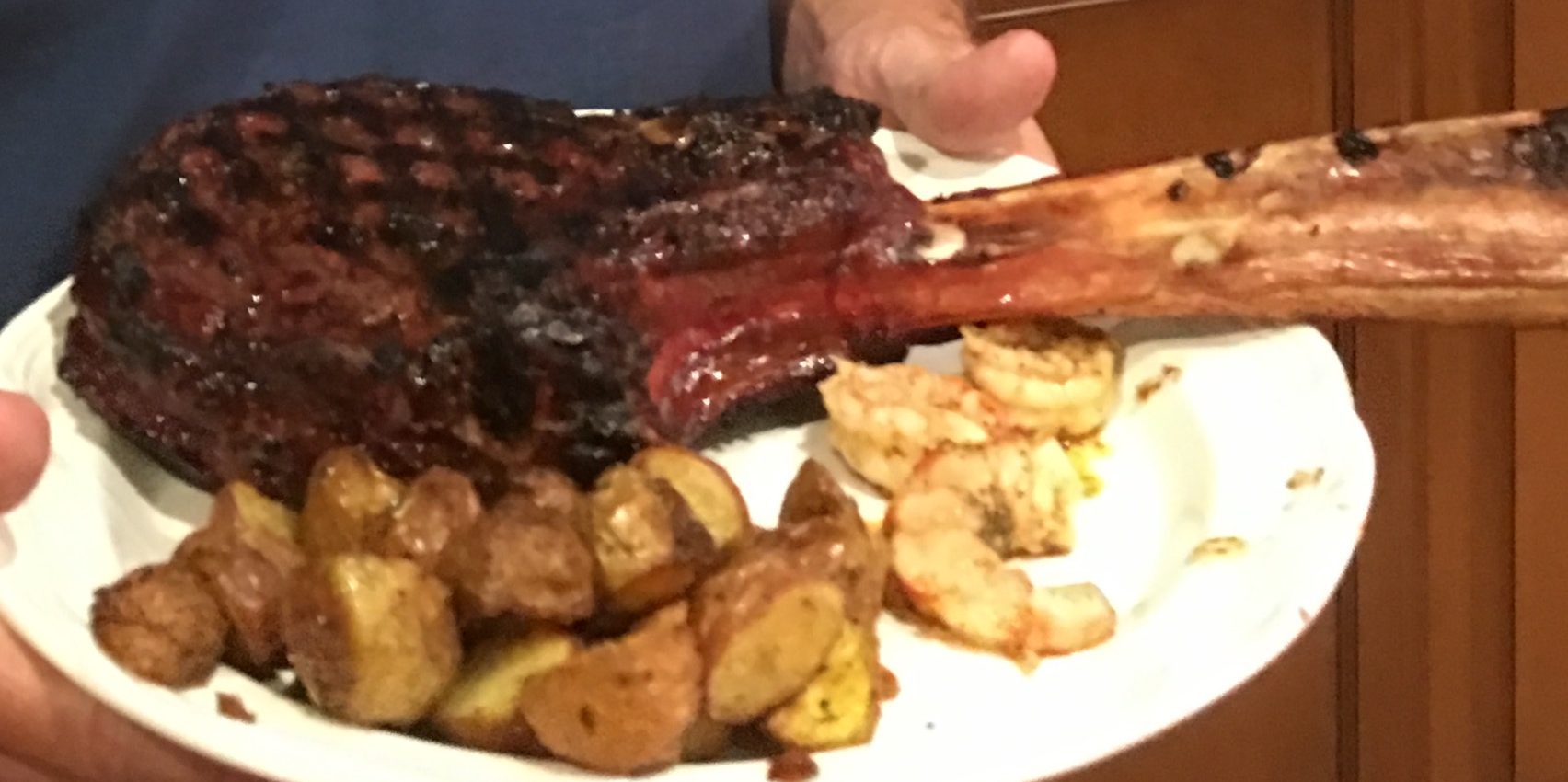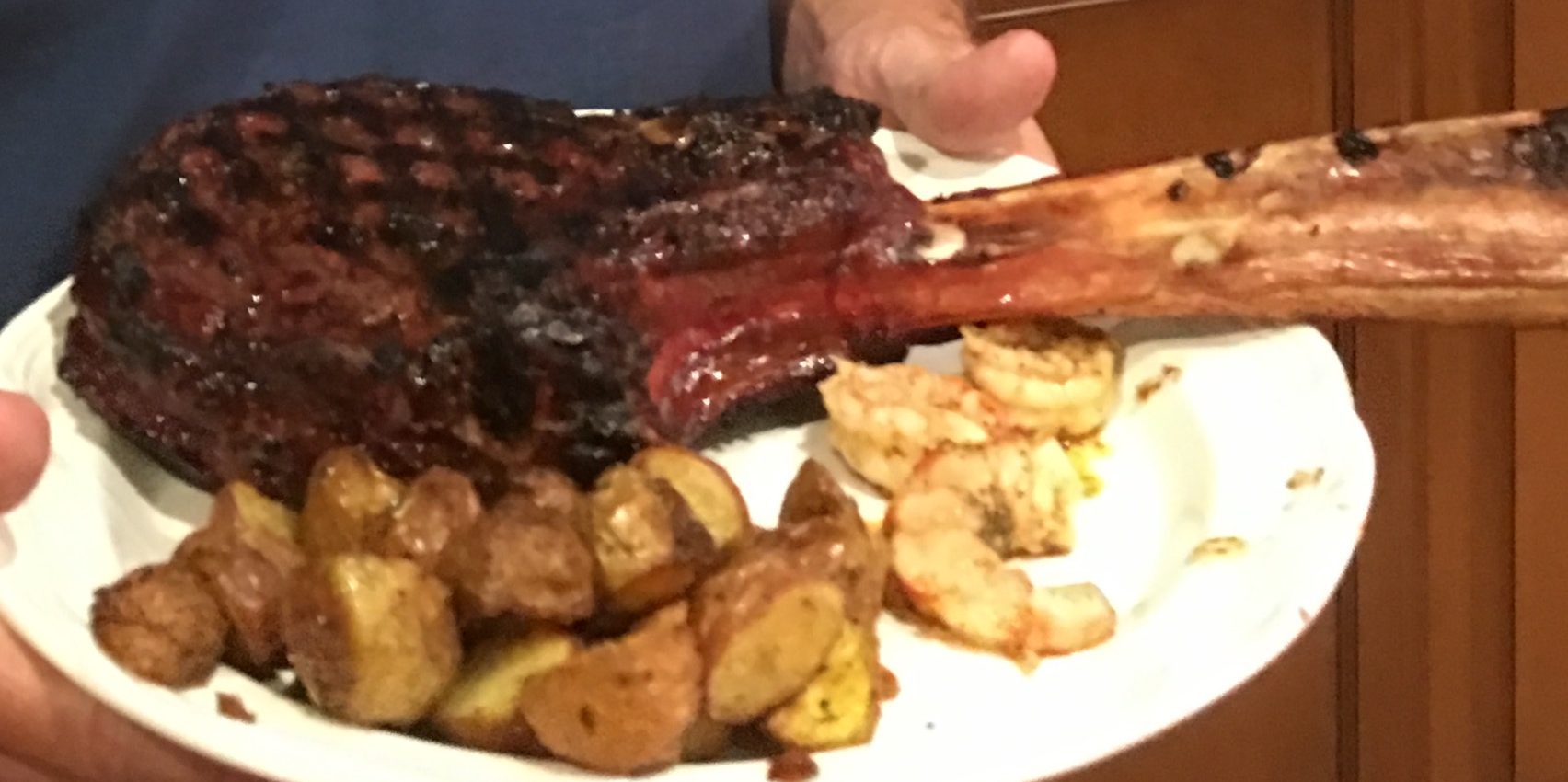 Directions
1You may need to ask your butcher for these. These were choice grade (fantastic), and I got them from Pavilions. I have heard they can be found sometimes at Costco.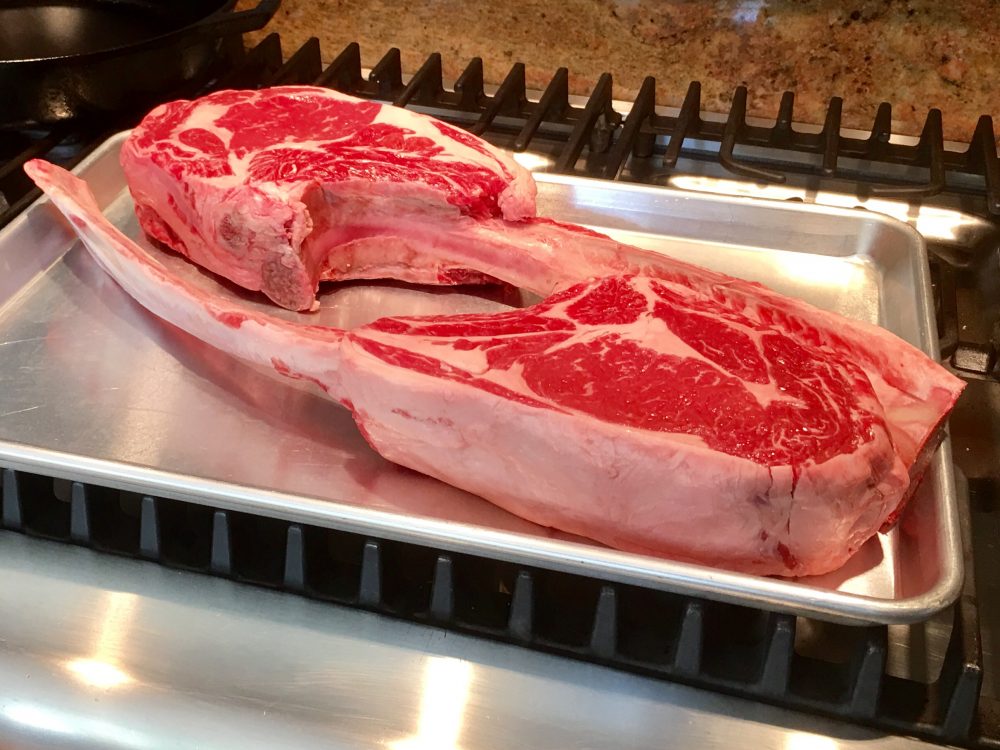 2Try to stop your son from playing with the food. Another parenting failure on my part.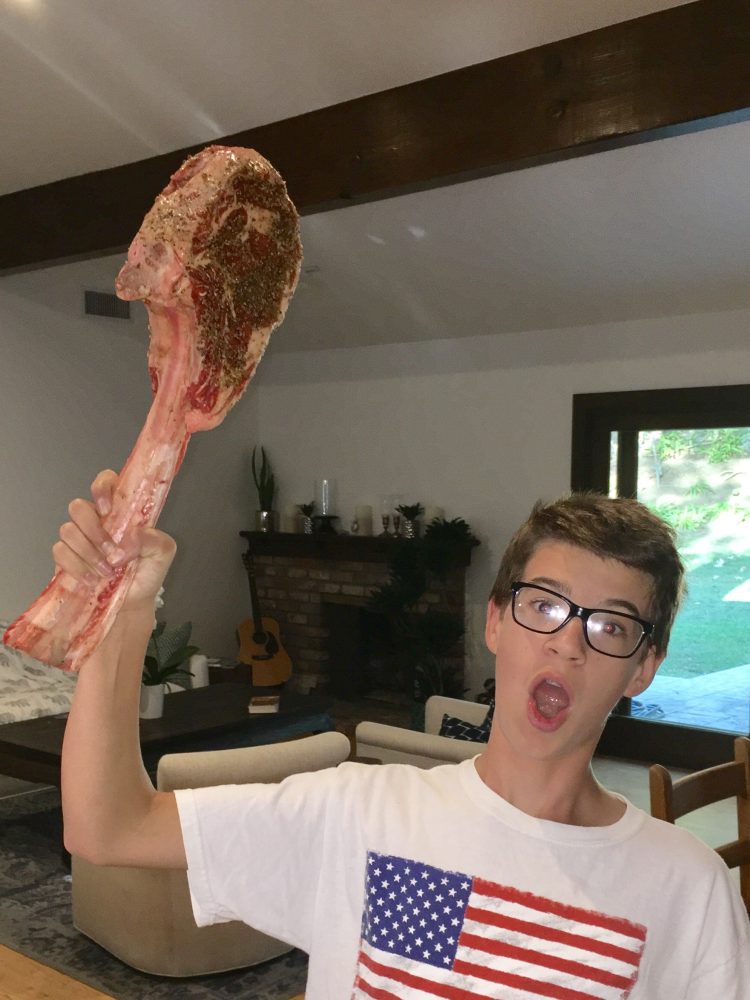 3I only use two seasonings on steak: soy sauce and Montreal Steak Seasoning. I went heavy on the Montreal.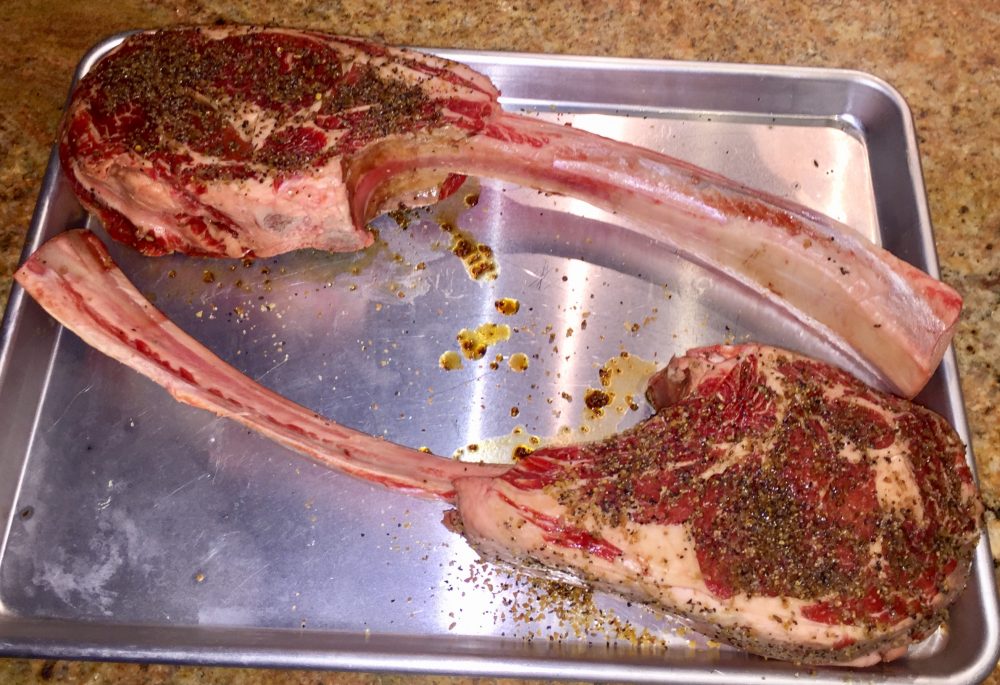 4The key with these steaks is that they are almost roasts. They are almost 3" thick. I think the best way to cook them is to use low, indirect heat (250 degrees) for an hour or so until they reach the desired temp. Then sear them to get a crust and make them look beautiful. My indirect heat source is our course my Big Green Egg. I am using my new Thermopro probes in there to monitor the temp. I'll take them off when they hit 128. I used a small amount of pecan wood for a hint of smoke flavor. Don't over do it! Turn them over once during the cook.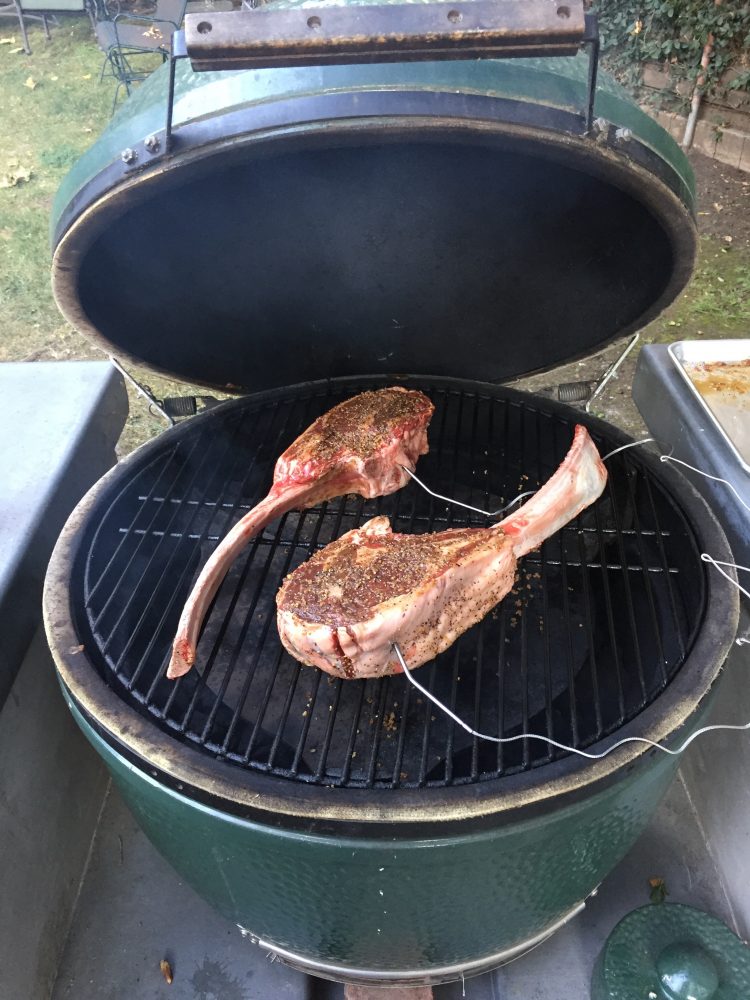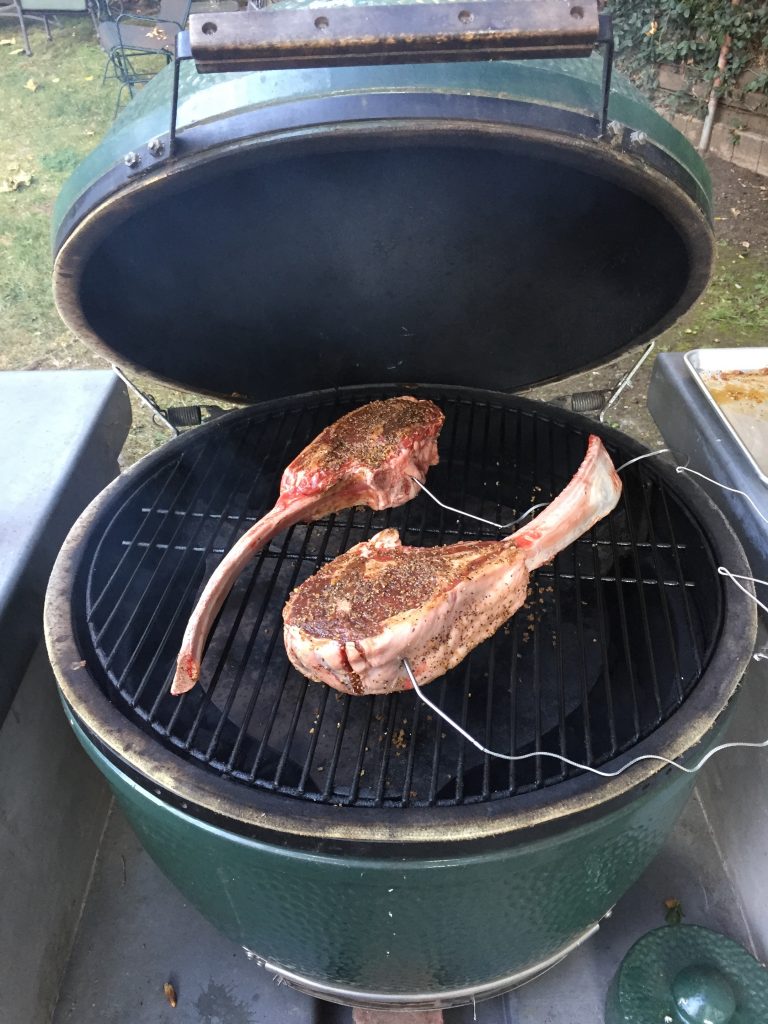 5Take them out of the Big Green Egg/Oven when they hit your desired temp, and let sit for 10 minutes.
6Prepare a high heat grill, and sear each side for 60 seconds, turning 90 degrees halfway through to cross hatch it.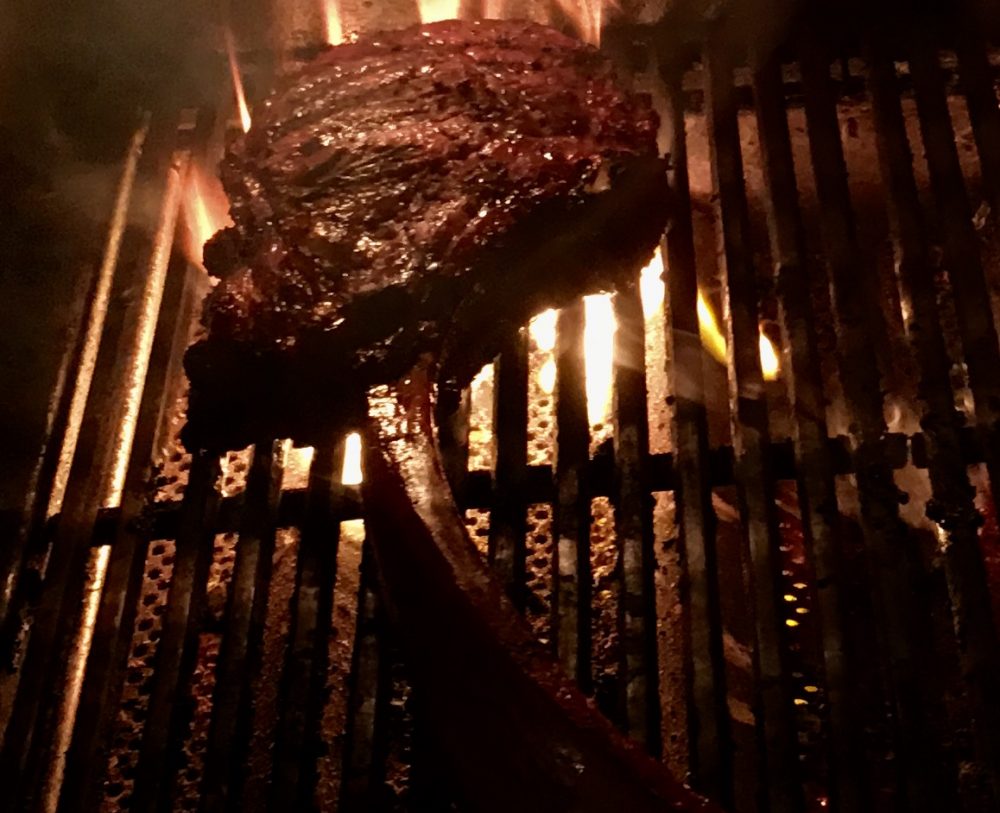 7Plate it up!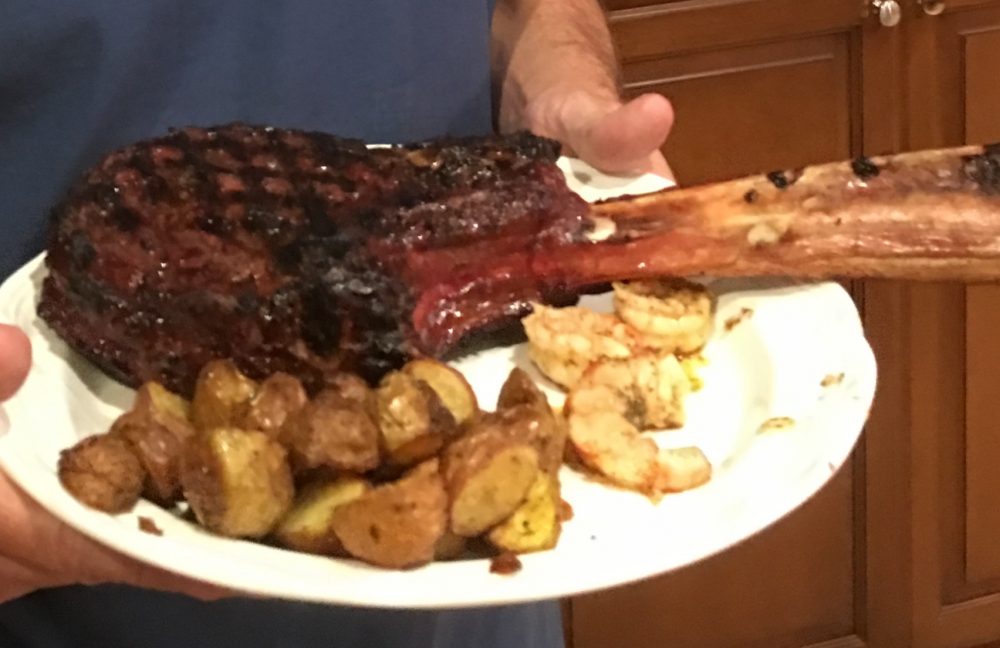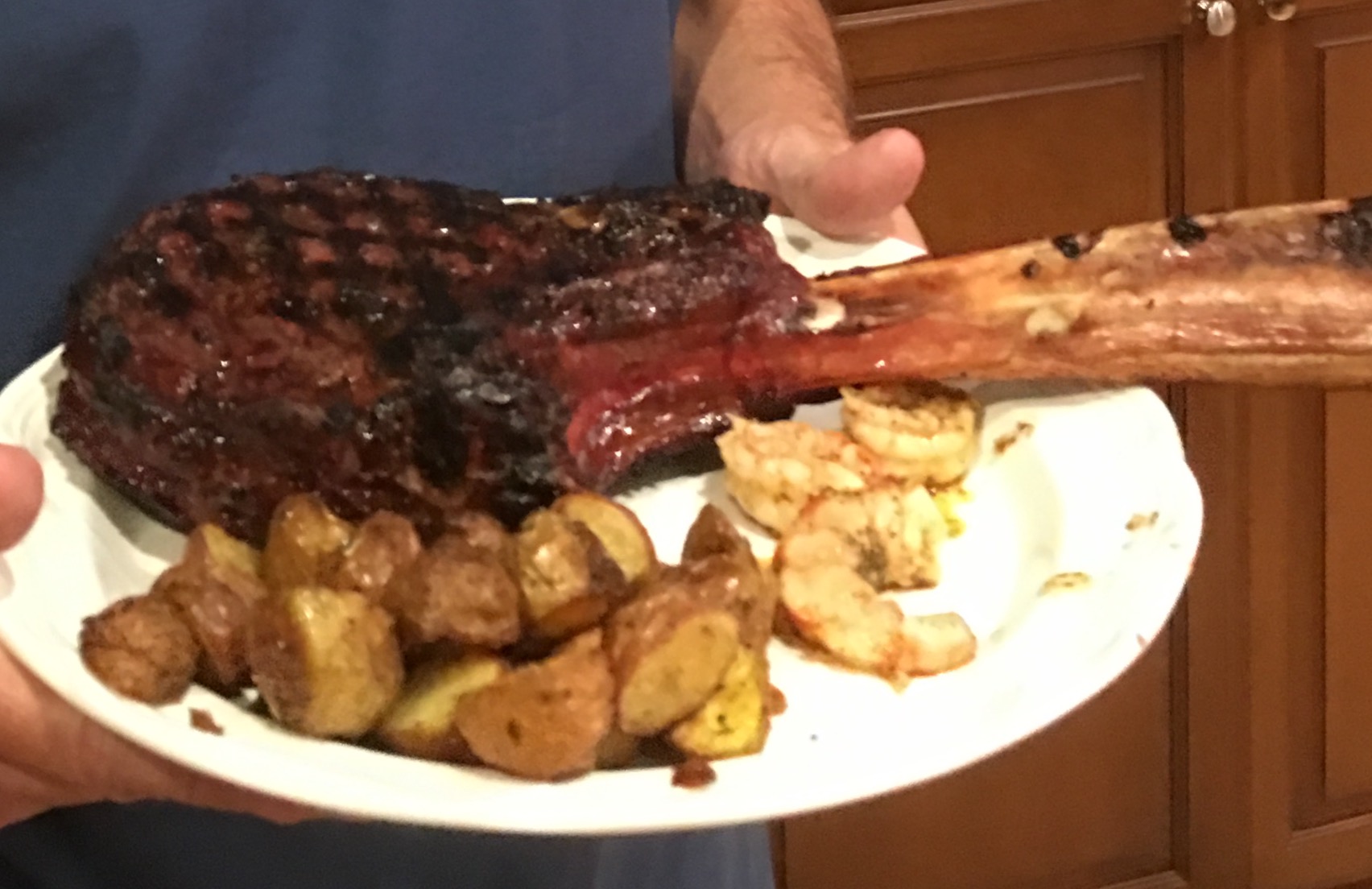 8Serve it up!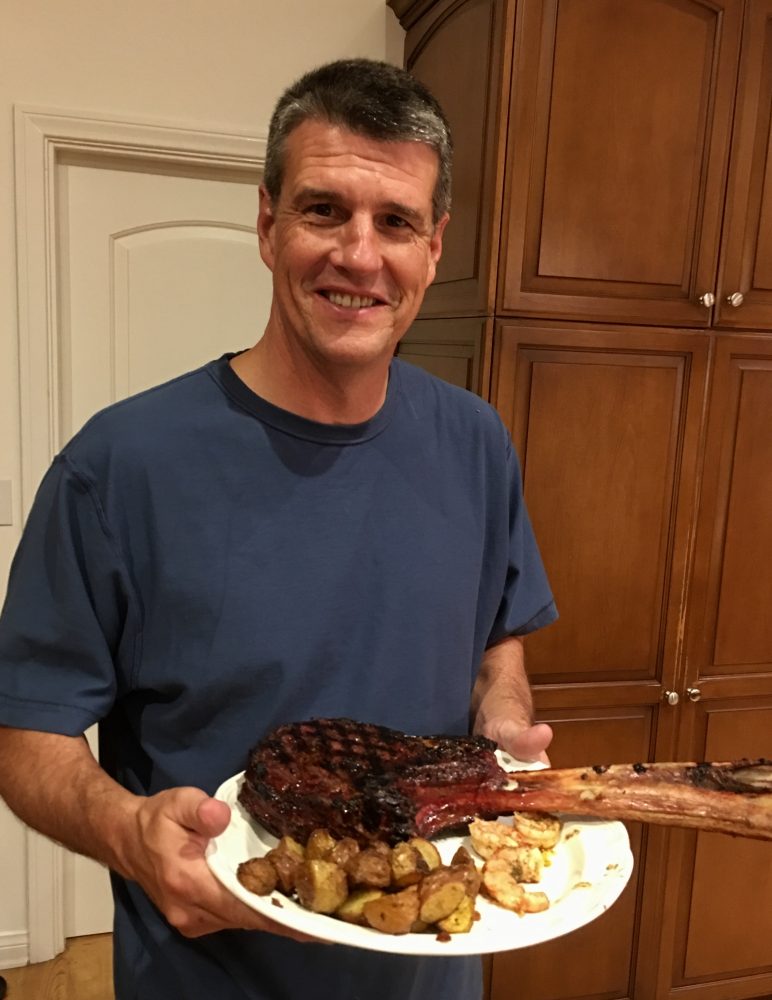 3 Reviews