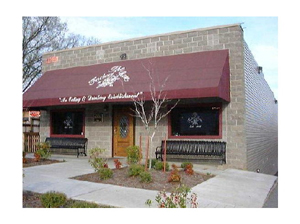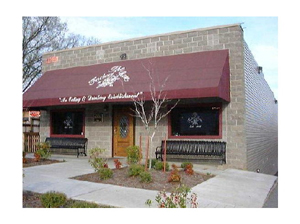 Shrimp and Grits
Entree Seafood, Southern In the Kitchen
November 19, 2016
When I was back in Arkansas visiting family, we all went to a great restaurant in Little Rock called the Faded Rose. Great place!   I wanted to order the Shrimp and Grit Cakes dish, but my brother and sister both ordered it, so I tried something different.
I wish I'd ordered the Shrimp and Grit Cakes. My sister Martha let me have three or four bites (maybe five), and it was spectacular! I got my own dish the next time.  And I'll do the same the next time.
Here is my attempt at mimicking the recipe, but if you're ever in Little Rock, check out 
The Faded Rose
. This recipe will serve 6, with some leftover sauce.
Prep: 29 mins
Cook: 45 mins
Ingredients
cup Grits - Stone Ground or Instant. Stone ground is of course better!
2 lbs Raw Shrimp, peeled and deveined, salmon, and/or andouille sausage
1 Green Pepper, cleaned out and chopped
2 cups Broth, Chicken or Vegetable
14 1/2 oz. Diced Tomatoes, full can
Directions
1Follow the recipe for cheese grits, but cut the recipe in half. Still use a 9"x13" pan, but it will be thinner. http://principalchef.com/recipe/cheese-grits/ Set aside, or even refrigerate until you are ready. Note: Lately, I have been just using the grits straight out of the pan, and not bothering with baking. They are softer of course, but they taste and look great. Same recipe, but all you're adding is salt, pepper, chili garlic sauce, and sharp cheddar (no egg).
2If you're going to use sausage, shrimp, and/or salmon (blacken it if you like it spicy!), cook it first and set aside.
3Heat skillet, add butter, and sauté Holy Trinity with Garlic: (6 – 10 cloves depending on your taste. I did 10!) Add Basil as well.
4Add tomatoes, broth, seasonings, heat and leave on simmer to reduce. After 20-30 minutes, add the half and half.
5Cut the grits into 8 rectangles. Heat each square in a griddle with a thin layer of canola oil. Turn after 3 minutes on each side.
6Add shrimp, salmon, and/or sausages to the sauce.
7Place a hot grit cake in a bowl or on a plate. Ladle meat and sauce over the grit cake and serve. Note: If using non-baked grits, place grits on one side of the bowl, and ladle shrimp and sauce on the other.
In my house, I did not add the Andouille sausage in the sauce. I know it would have been good, but it takes my pescatarian wife out of the mix. (But I know it would be good)
0 Reviews