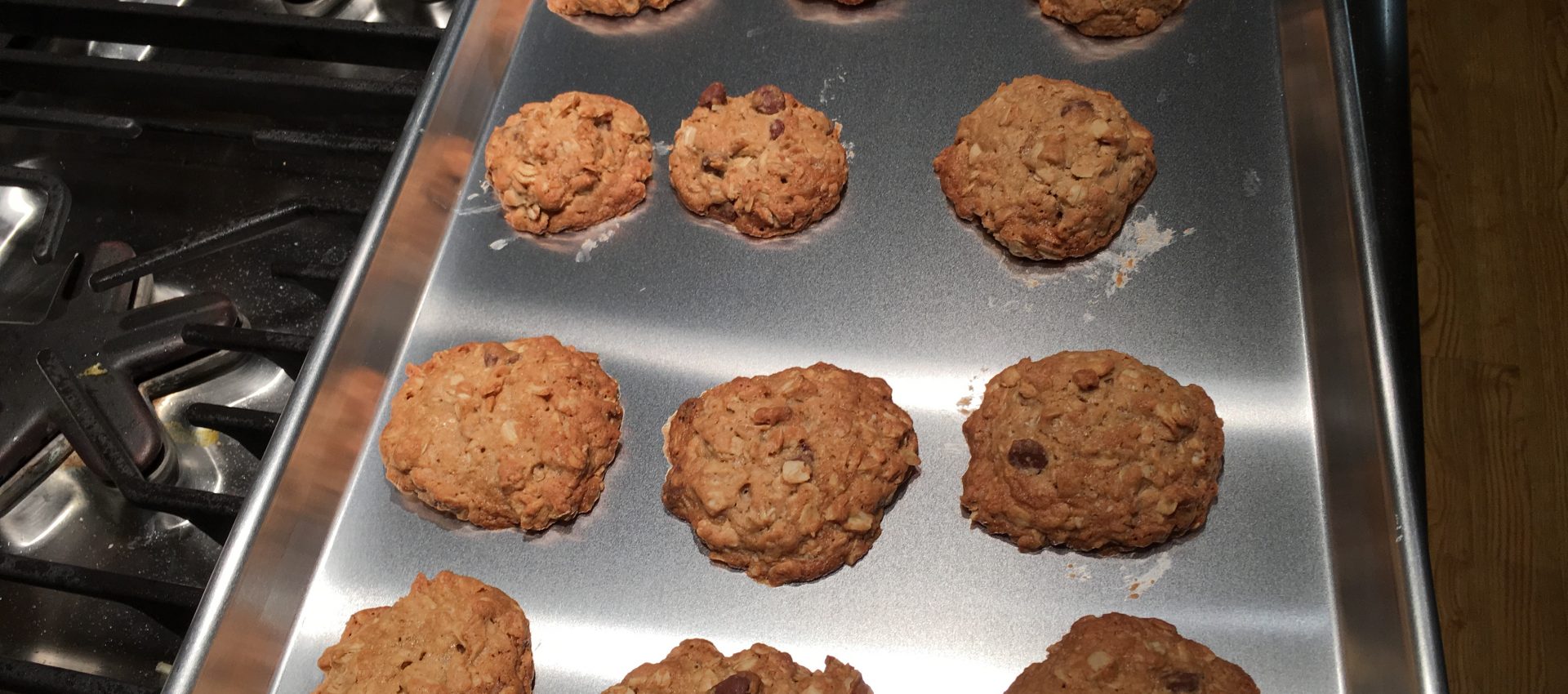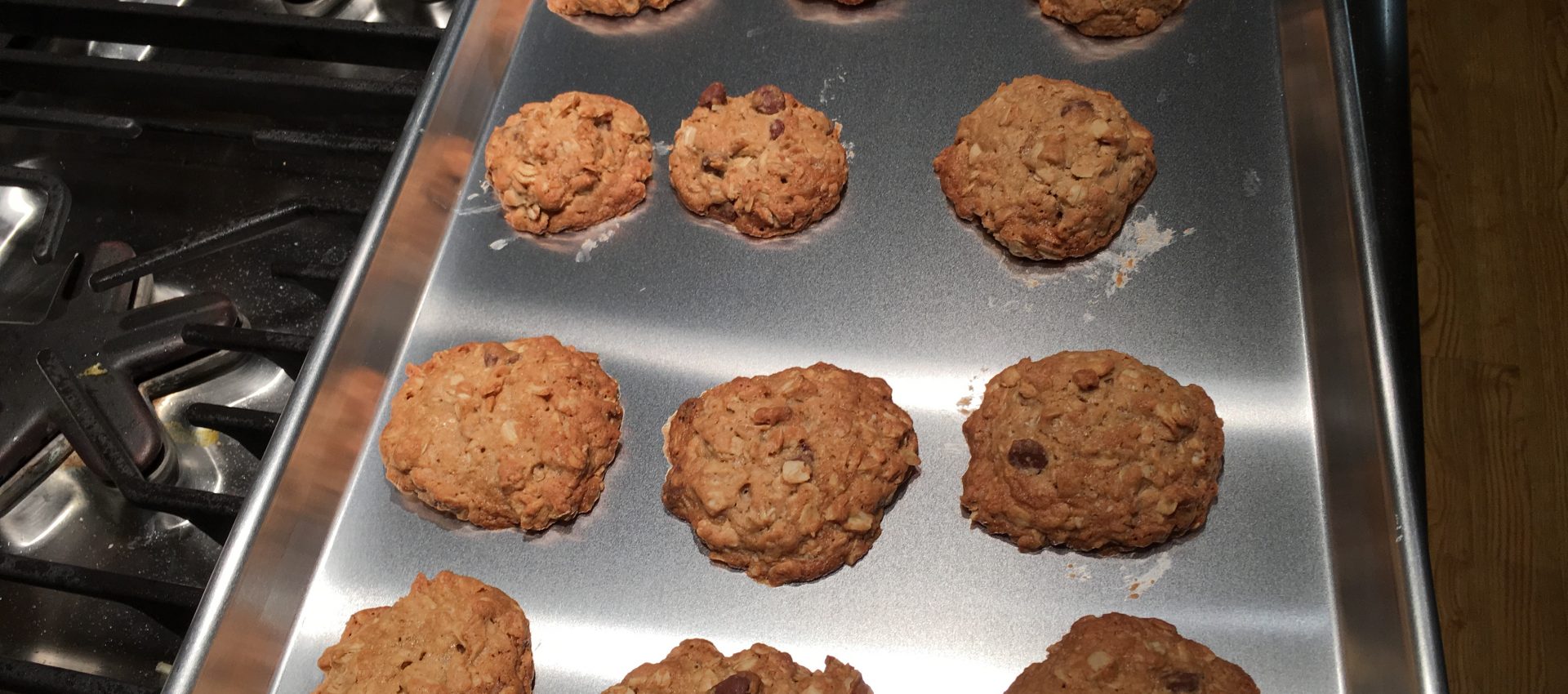 Oatmeal Chocolate Chip Cookies
Dessert Comfort Foods In the Kitchen
November 12, 2016
It's not often that a dad gets to be a hero. But every time I get two sticks of salted butter out of the refrigerator and ceremoniously lay them out to soften, there is an audible cheer in the house. They're that good. And it's just the old (not the updated) version of the Quaker Oats recipe, with a few ever so slight changes.
Directions
1Mix Dry Ingredients (First Five) in a bowl.
2In a mixer, mix butter and sugar. Beat until smooth. Mix in eggs and vanilla.
3Mix wet and dry ingredients in one bowl.
4Add chocolate chips and mix in.
5Bake for 10 minutes in 325 degree convection oven, or 350 degrees regular oven. Removed when browned.
6Cool on rack, then serve while they are still warm.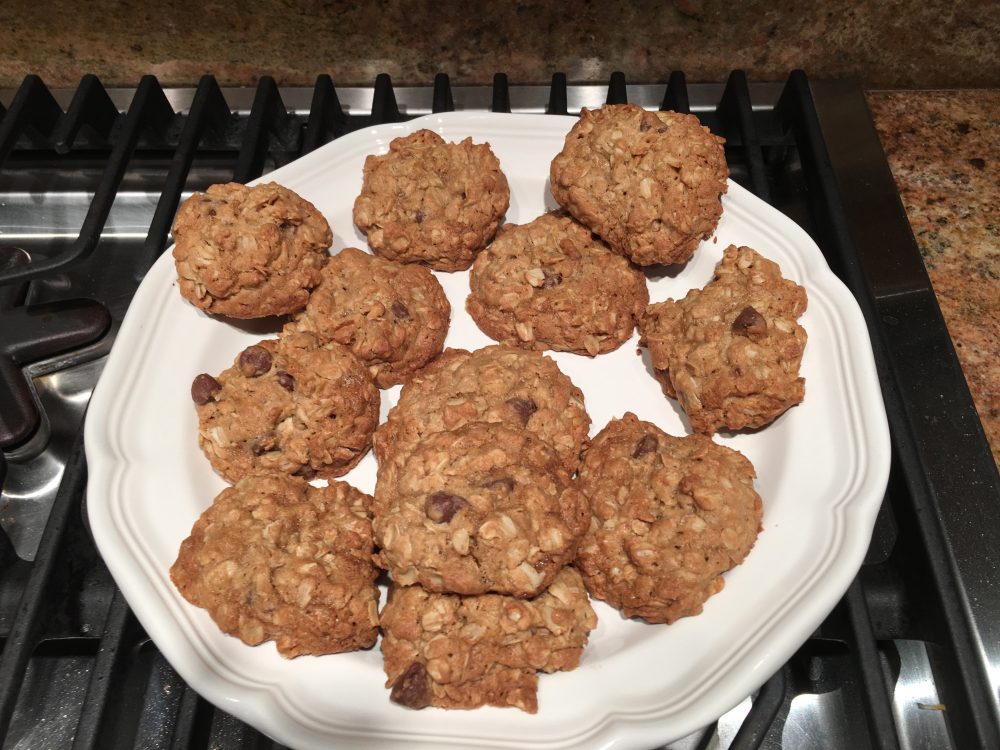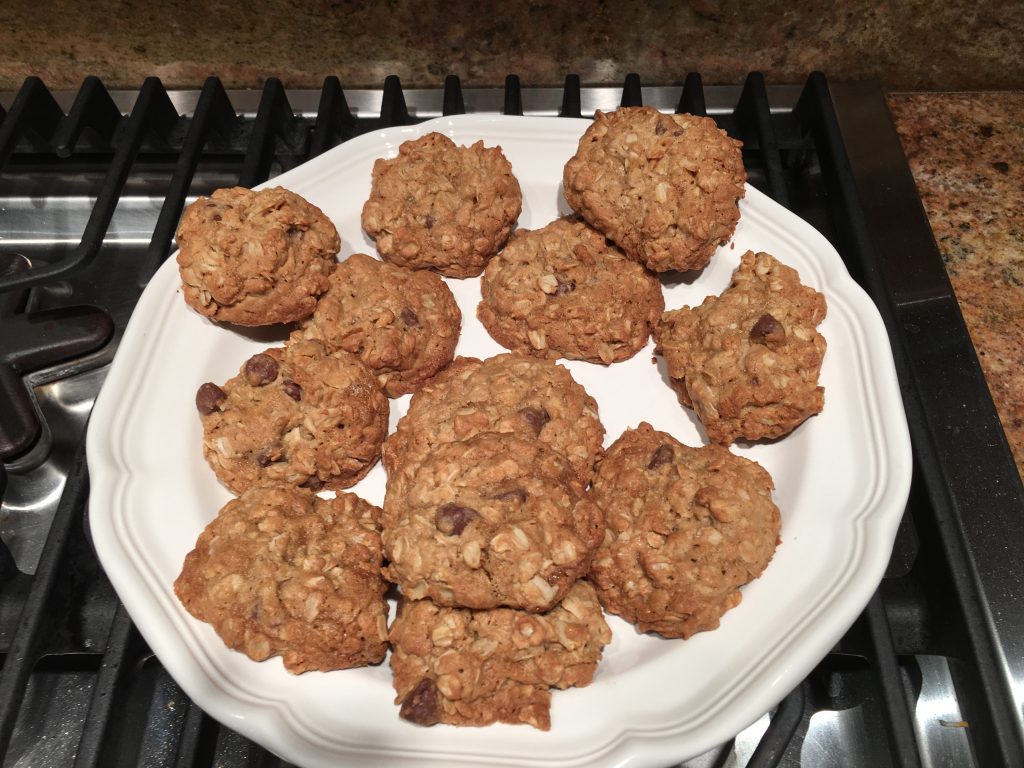 7If you want to save dough, wrap in wax paper, then place in plastic bag. Thaw for at least 30 minutes before cooking.
1 Review