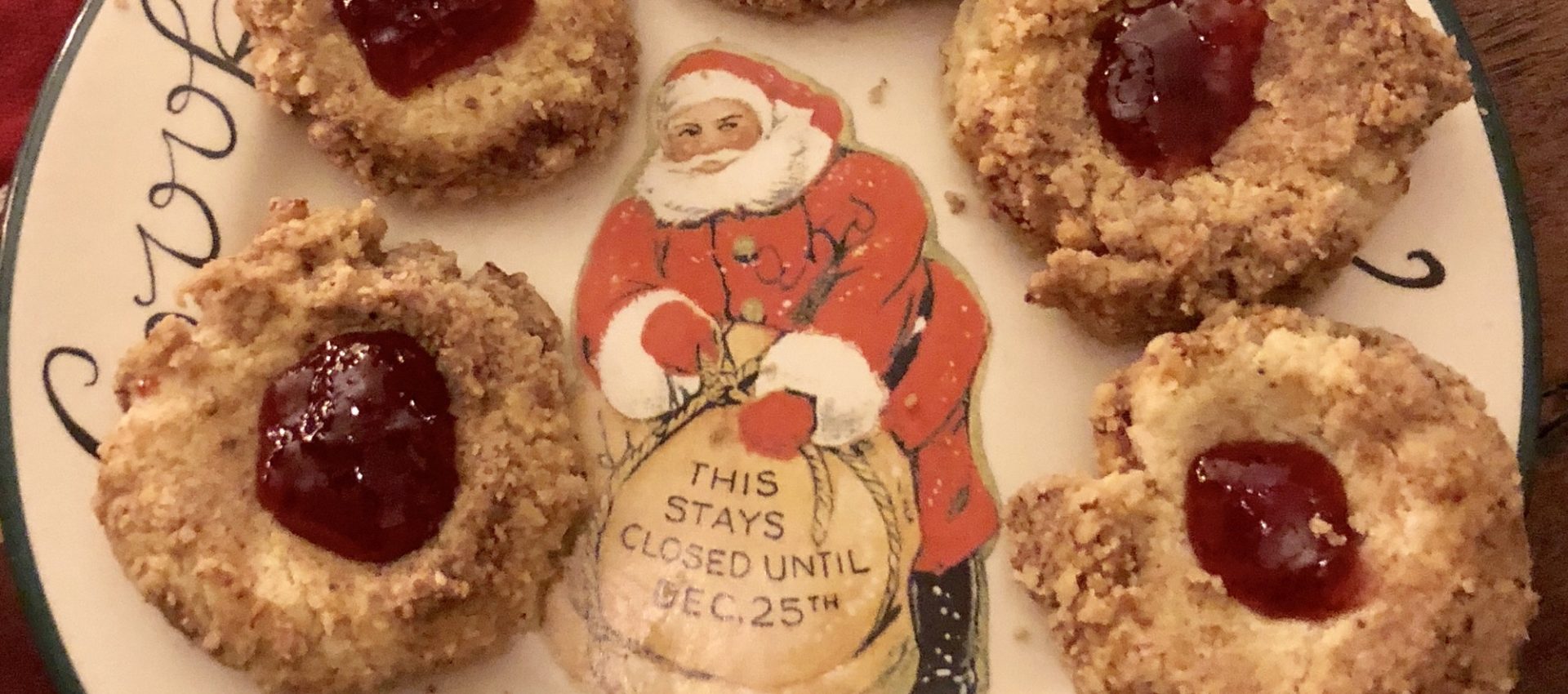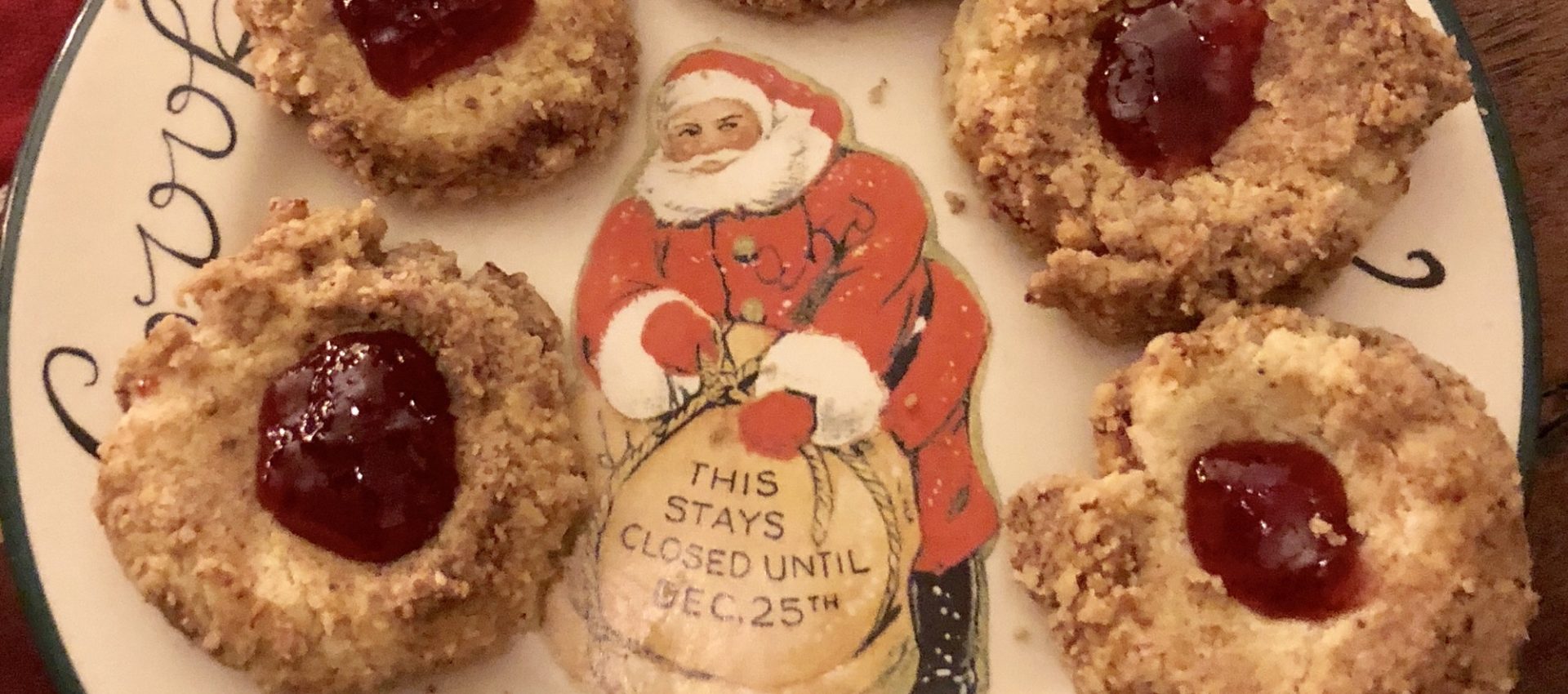 Karen's Canadian Christmas Wreath Cookies
Dessert Comfort Foods In the Kitchen
December 18, 2017
My friend and neighbor Karen is a proud Canadian, an outstanding educator and researcher, a great cook, and now is an American citizen on top of all that. She's yet one more of so many excellent cooks in my neighborhood. Jill and I are regulars at her home, and Karen and Steve are regulars at ours. We love each others company and we look forward to amazing meals at their home.
These cookies are easy to make and the walnuts make them spectacular! So bring a little Canada into your Christmas, or anytime of the year!
Directions
1Beat butter until creamy.
2Add vanilla extract, almond extract, sugar, and egg yolk. Beat together until smooth.
3Mix salt into flour, stir flour/salt mix into butter mix.
4Using a kitchen teaspoon, measure and form into balls. Dip into egg white and roll in chopped walnuts.
5Place on cookie sheet and press centre. (Karen's spelling)
6Bake at 300 degrees for 25 minutes. Remove and add cold jam while cookies are still warm.
0 Reviews