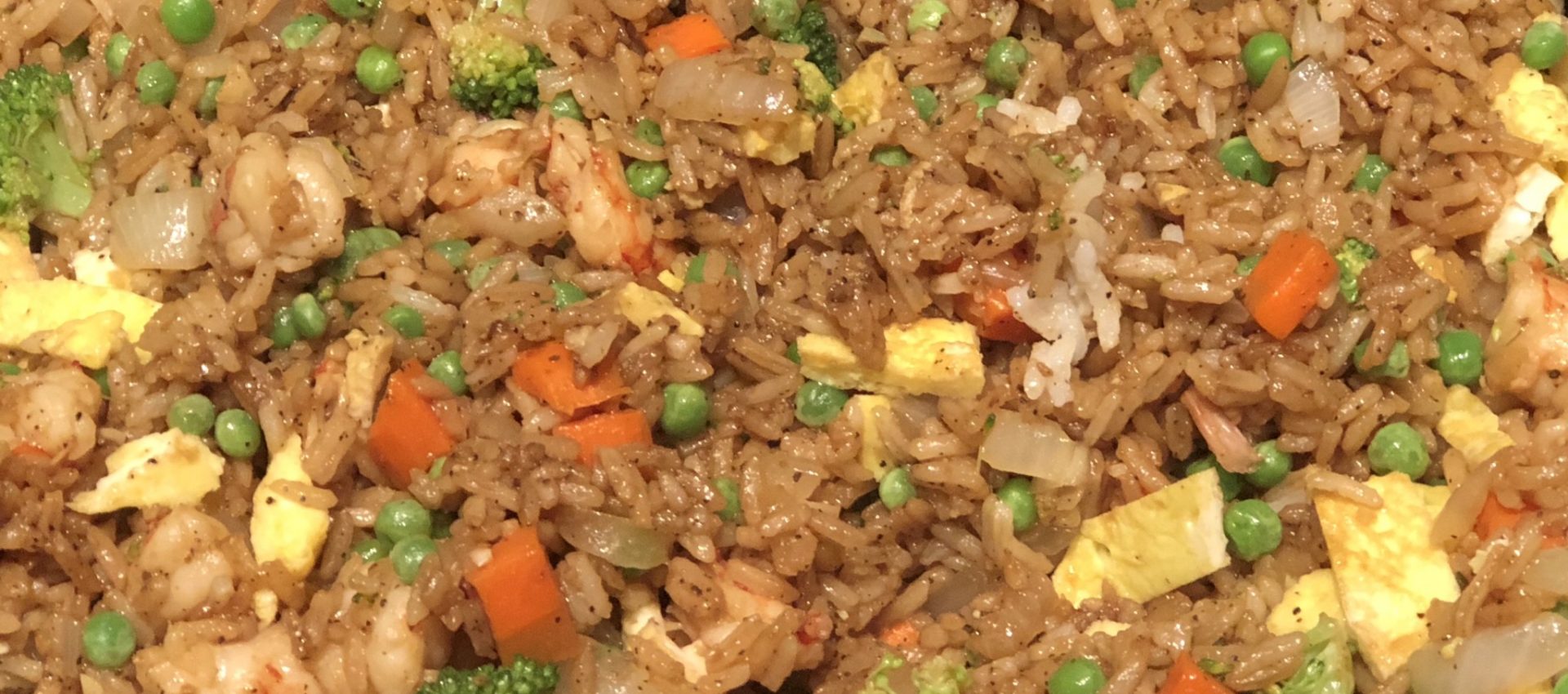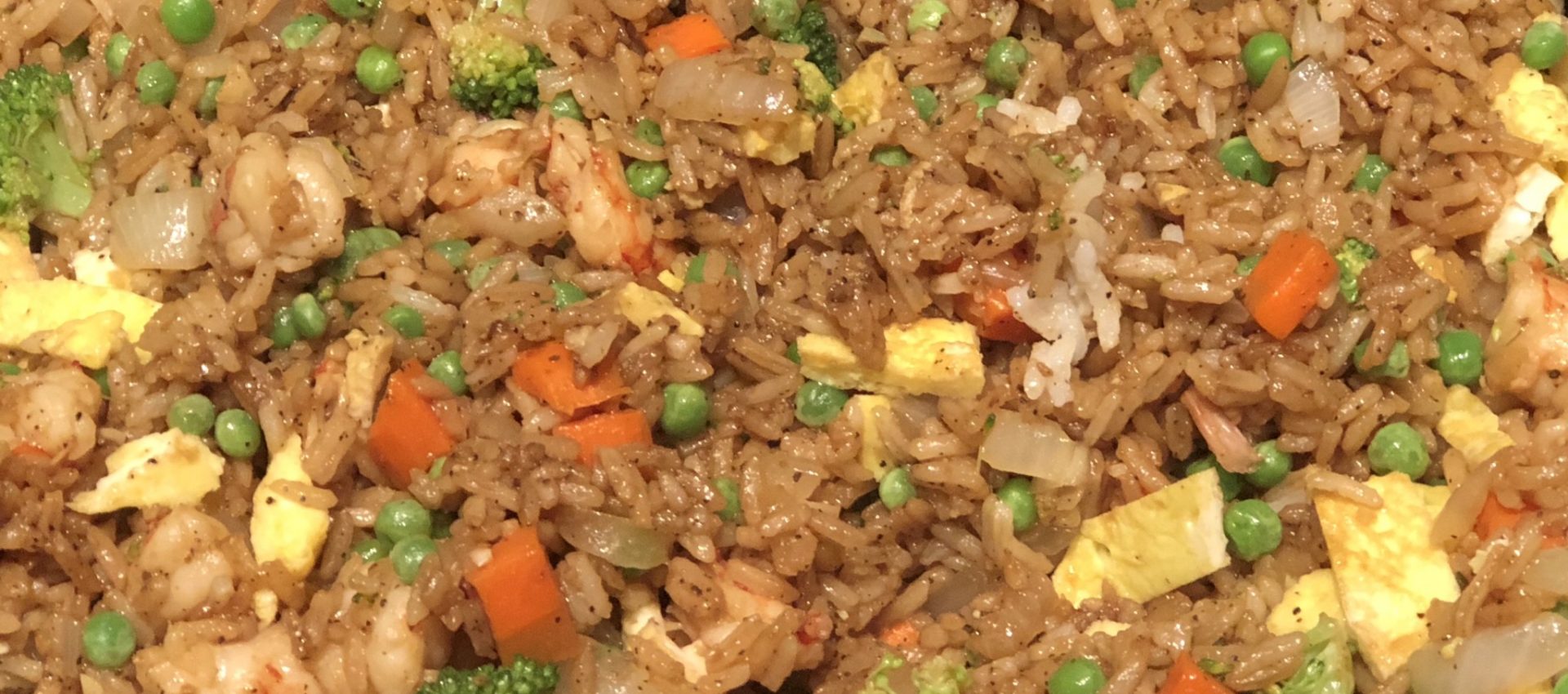 Fried Rice
Cooking with Leftovers, Entree, Side Dish, Vegetarian Asian, Comfort Foods, Seafood, Veggie Cast Iron Skillet, In the Kitchen
September 12, 2018
When you make rice for a dinner, make some extra - 3-4 cups of cooked rice extra. Put it in the fridge, and you have fried rice ready to go two or three nights later. You have all of the ingredients. It's a classic leftover dish that's ready to use up the veggies in your fridge and any leftover meats you might have. We love it! Keep some frozen peas in your freezer and some sesame oil in your pantry, and you're always ready!
Prep: 20 mins
Cook: 20 mins
Yields: 4
Ingredients
3 cups White Rice, Leftover and Chilled
1 1/2 cups Diced Vegetables (Peas, Carrots, Broccoli, Celery, Anything you like!)
1/3 cup Soy Sauce or Tamari Sauce for less sodium
3 tbsp Cooking Oil - Safflower or Peanut
1 lb Cooked Crab/Shrimp/Sausage/Pulled Pork/Chicken/Tofu or anything leftover that's tasty!
Directions
1I start by making a super thin omelette, taking it off the heat, and slicing into 1/4" slivers to mix in the fried rice later. Set aside or refrigerate.
2Chop your vegetables!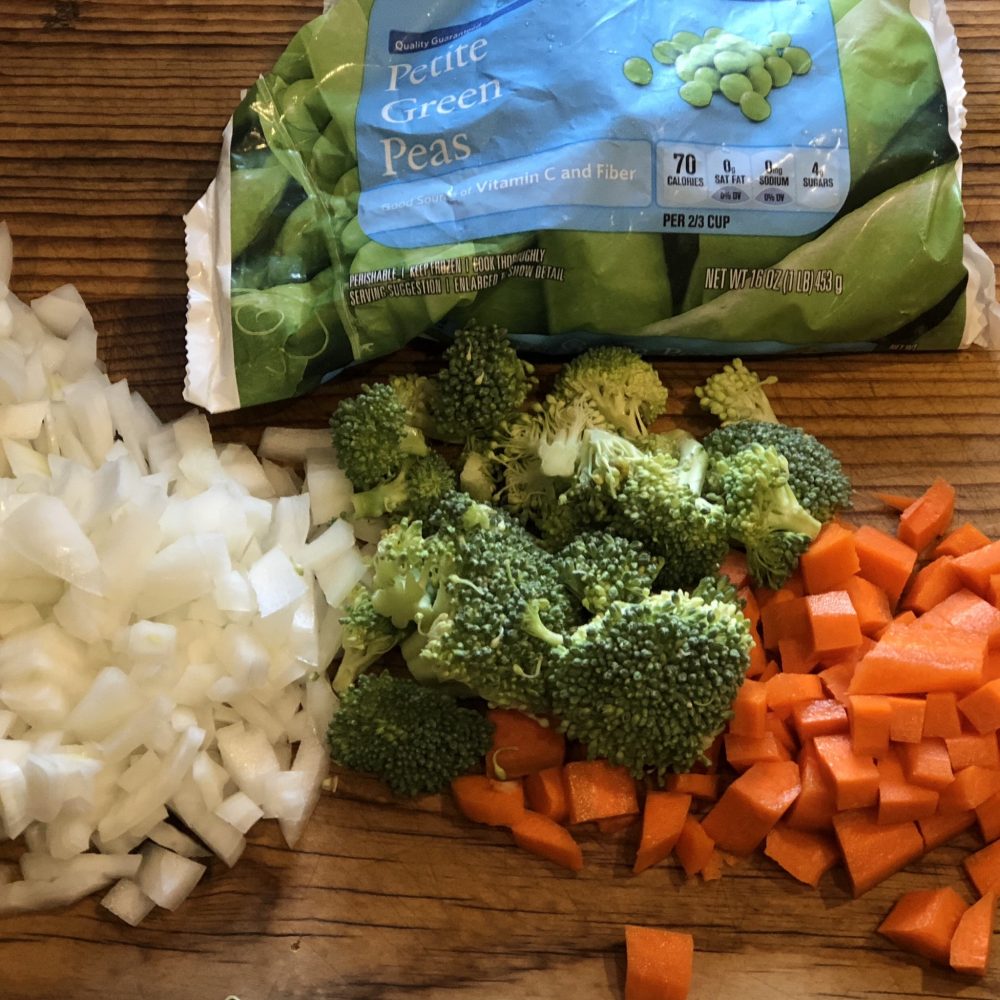 3Create your mixture - Soy Sauce, Pepper, Sesame Oil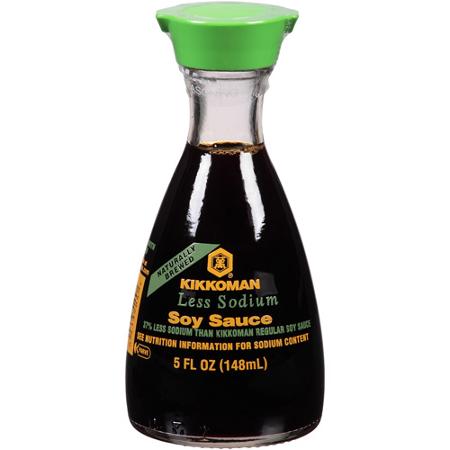 4Add 1 Tbsp oil to pan. Sauté Onions for five minutes, then vegetables for 5 more, or until they're just the way you like them. Take out of pan and set aside.
5Put 2 Tbsp Oil in pan heat to high. Add rice and let it sizzle for 4-5 minutes. Use a spoon or spatula to make sure it does not stick, but do not stir. You're trying to make it a little crispy. Add soy mixture, stir, and mix well.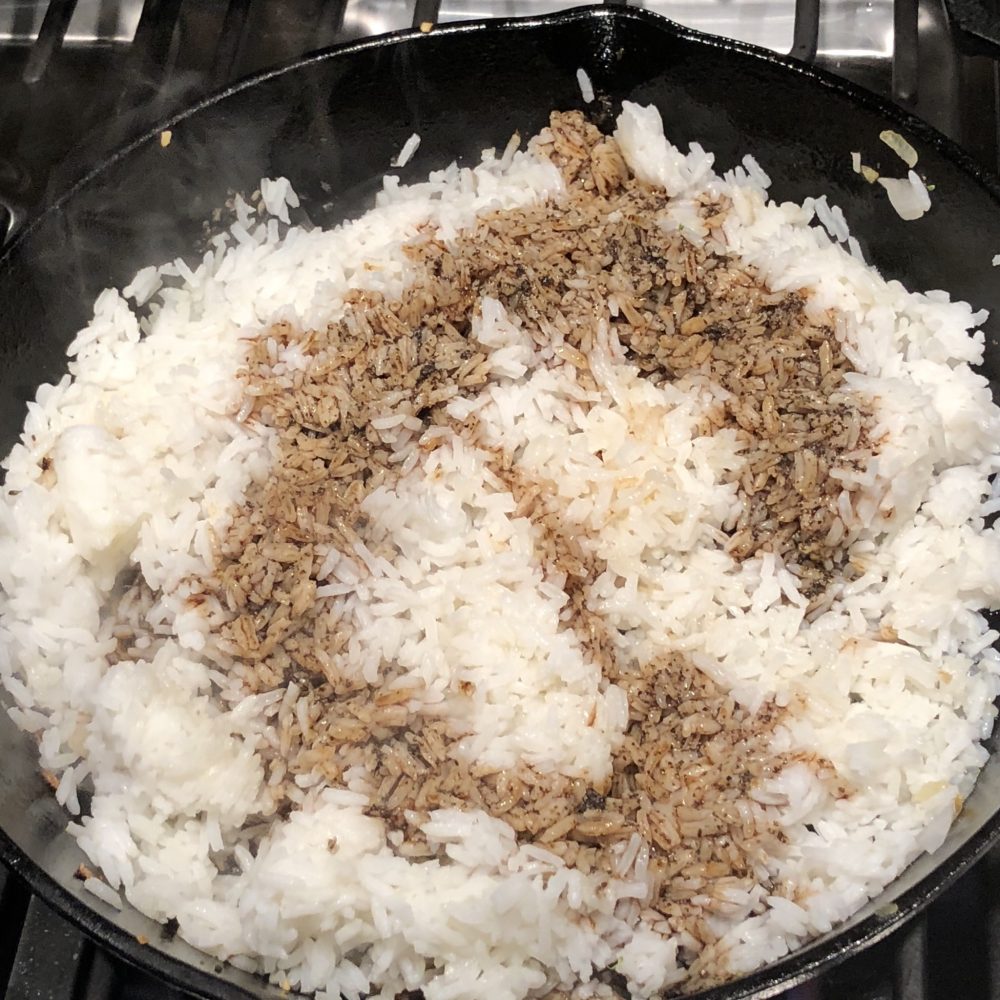 6Add everything except the egg. Stir in and heat. Again, let sit instead of constantly stirring.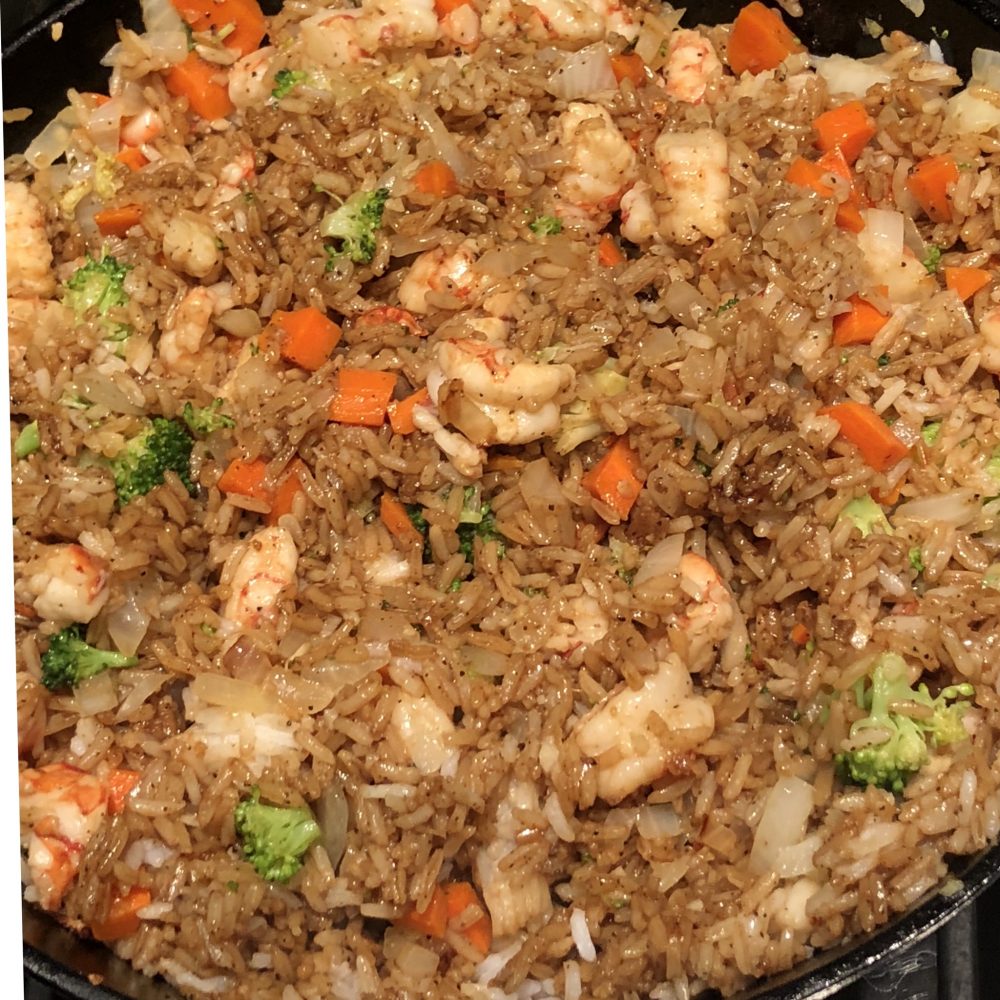 7Mix in egg at the very end and serve!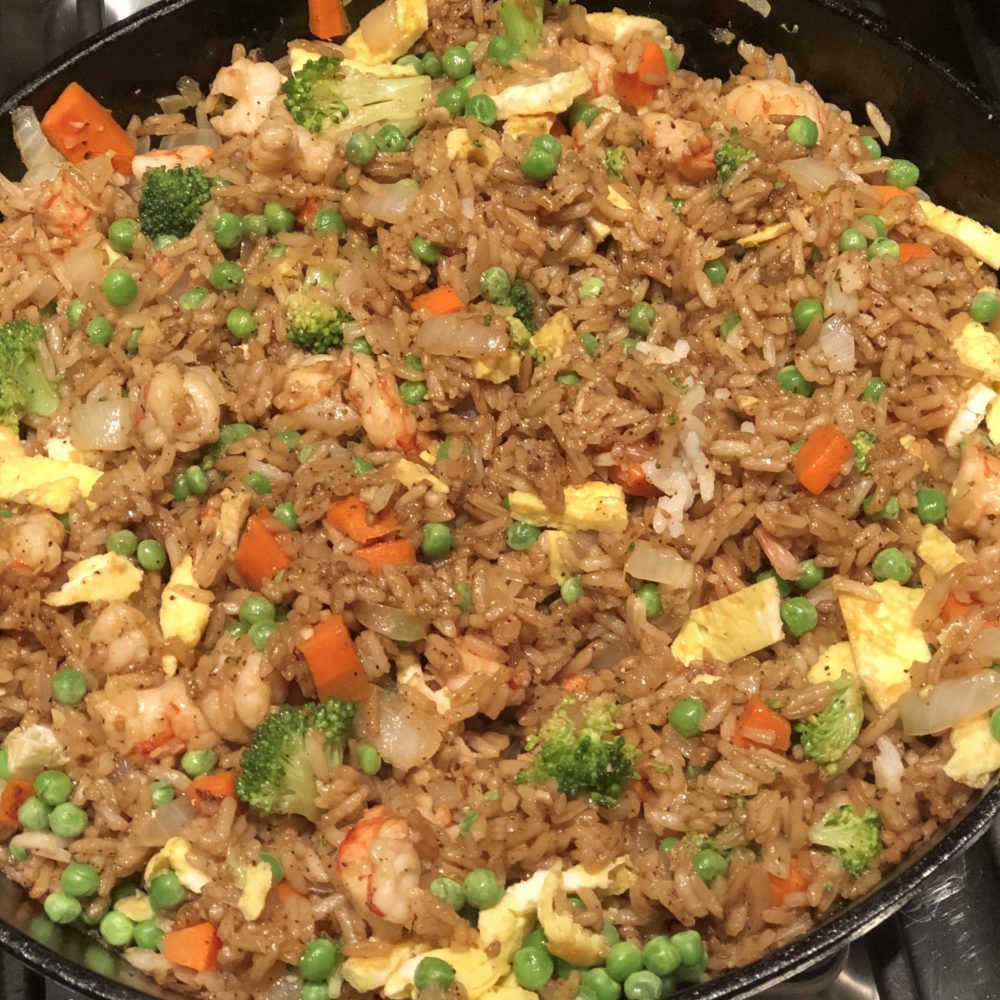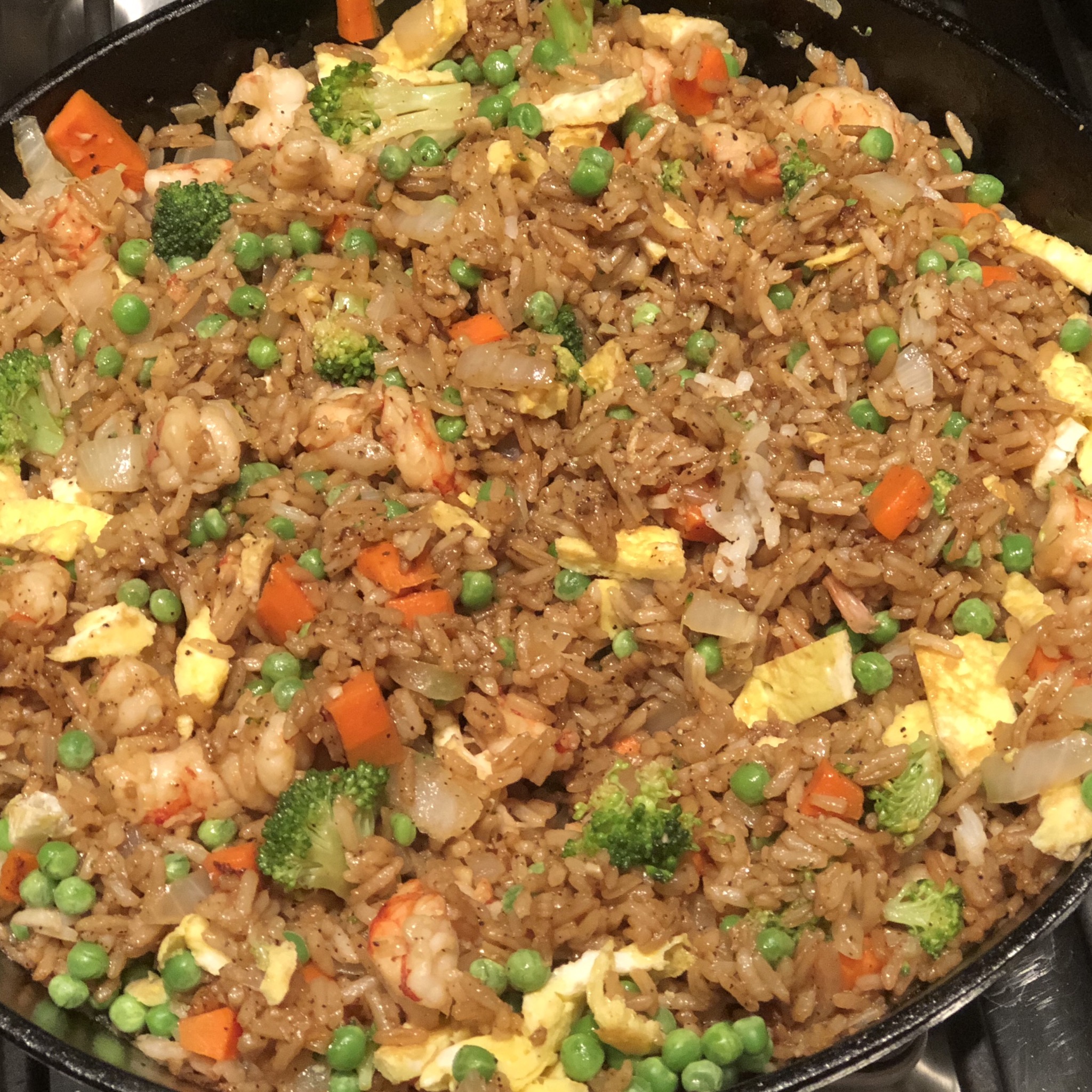 0 Reviews